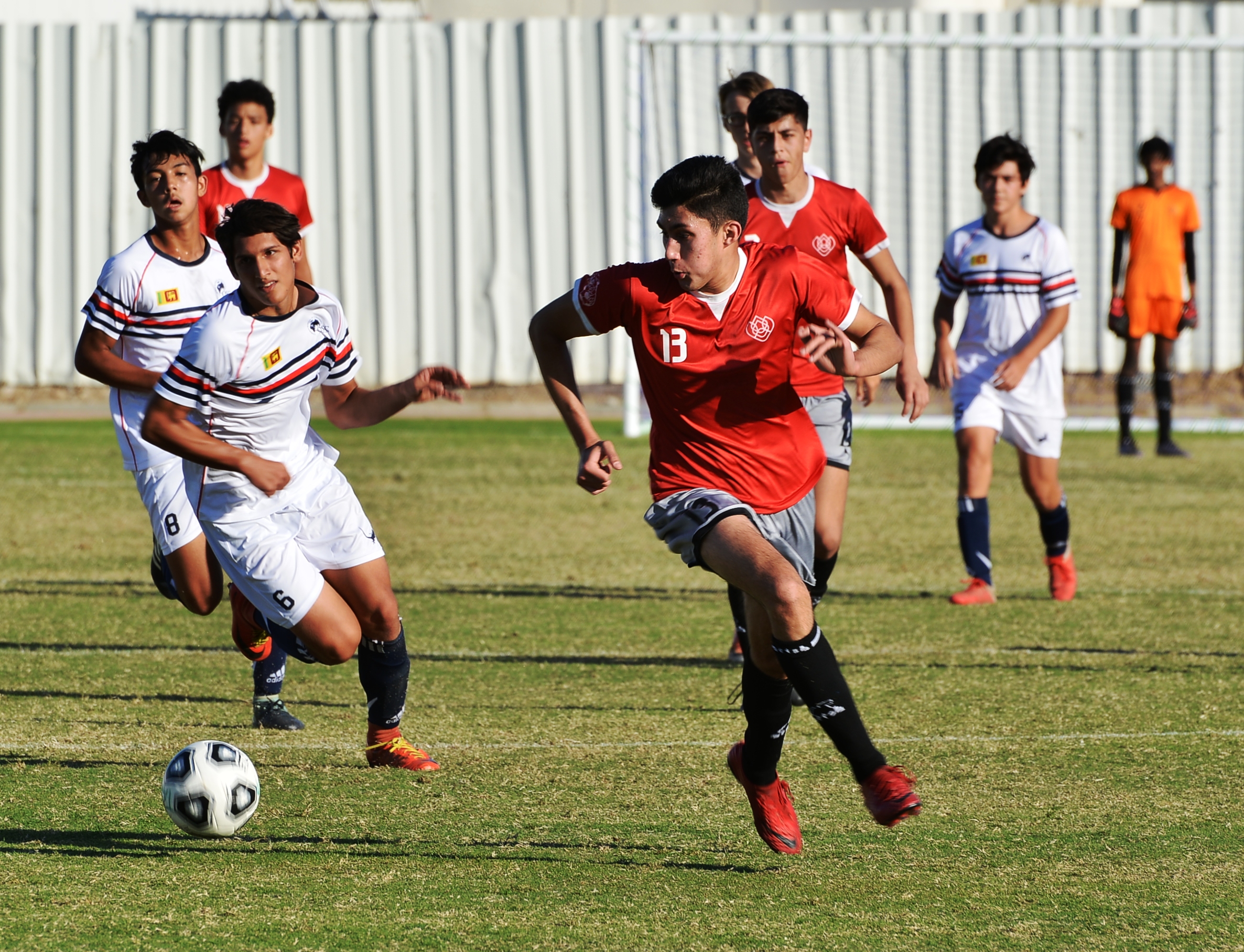 Lincoln Boys Football Reach SAISA Semis!
13 Feb 2019
- Uncategorized
MUSCAT, Oman. — The Lincoln Boys' Football Team headed to the Gulf to defend their SAISA title against 9 nine other international schools.
Expectations were high heading into the tournament, and we kicked off in the heat of the day against a tough Dhaka team. The boys took a while to get going and went into the 2nd half a goal down, but then began to play their football and equalized from a penalty. Despite us having the momentum and the better play, Dhaka scored off a free-kick in the dying minutes to win 2-1.
We bounced back in style a couple of hours later, putting in a smooth and assured performance against Colombo. The 
boys
 threaded some nice passing together and capped their strong team play with a few spectacular goals, including a bicycle kick, to win 4-1!
Lincoln got the job done on day 2, with a strong performance against the Raptors from Chennai – winning 3-1. Great team play resulted in some fantastic opportunities and goals. This win took us into the quarter finals.
However, we had a quick turnaround and had to play Jordan a couple of hours later, who were also looking to seal their spot in the quarters. We took our collective feet off the pedal a bit too much in this match and ended up losing 2-1.
The 
boys
 played like poet warriors against ASB in the quarters. Despite controlling most of the game, we conceded two goals on the break and found ourselves with a mountain to climb with about 10 minutes remaining. However, we pulled a goal back from a penalty, and then found an equalizer off a corner, to send the game into extra time. It was in this grueling stage of the match that one of our 8th graders curled a ball into the top corner and the comeback was complete. What-a-game!!!
However, this left us with very little time to prepare for our semi-final vs Dhaka, who were playing their first match of the day. The opposition came out firing; we found ourselves a couple of goals down early on and were not able to recover this time, with physical and mental fatigue taking its toll.
We finished the tournament in 4th place. Not what we hoped for as defending champions, but it was great to see our 
boys
 keep their composure in challenging circumstances in the heat of Muscat.
At the awards banquet, our 
boys
 received a multitude of S-pins, both as individuals and the team as a whole, for their character, their friendship, and the respect they showed to all those associated with the tournament.
Go Snow Leopards!
LS Boys' Football Coaches