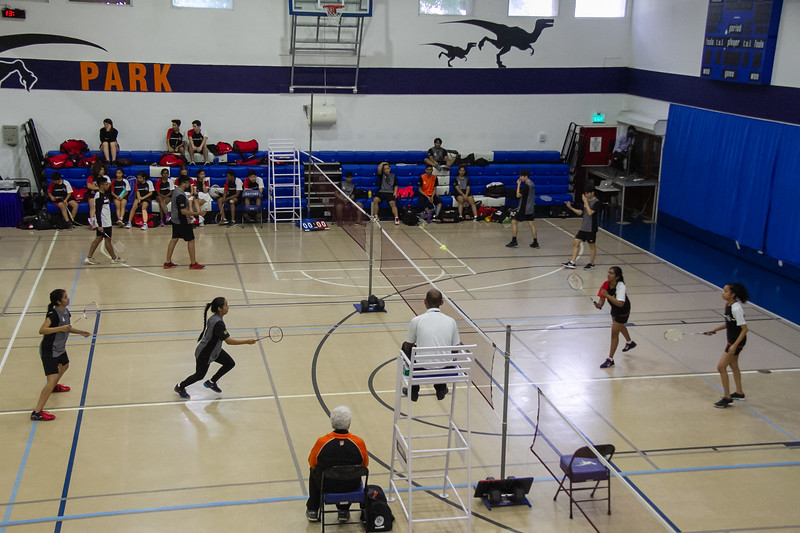 Lincoln Shuttlers Return from Chennai!
18 Feb 2019
- Uncategorized
CHENNAI, India. — Our Lincoln Badminton team came back from the SAISA tournament in Chennai, India, with a number of wins under their belts, some individually-awarded and team-awarded sportsmanship pins, a huge amount of improvement and experience, and a whole heap of smiles. Throughout the exhausting three days of singles, doubles and mixed doubles play, our players demonstrated their endurance, perseverance and excellent sportsmanship traits.
Our Snow Leopards were knocked out in the tournament, but that doesn't mean our players didn't leave it all out on the courts, having incredibly close matches and showing their best effort. The development of our badminton athletes' skills over the weekend alone was tremendous and I'm already excited to see where this growth takes us next year! I was also very impressed with the amount of peer coaching and support each student gave one another between and during each game.
Our players also helped make our long travel days run smoothly and enjoyably as we hung out in the airports, showing extreme patience in all the long lines and helping each other through the various checkpoints. It was especially pleasurable having our Seniors play with us for a final time, and we look forward to seeing the rest of our athletes out again for badminton next year!
Coach Brydie McMullan