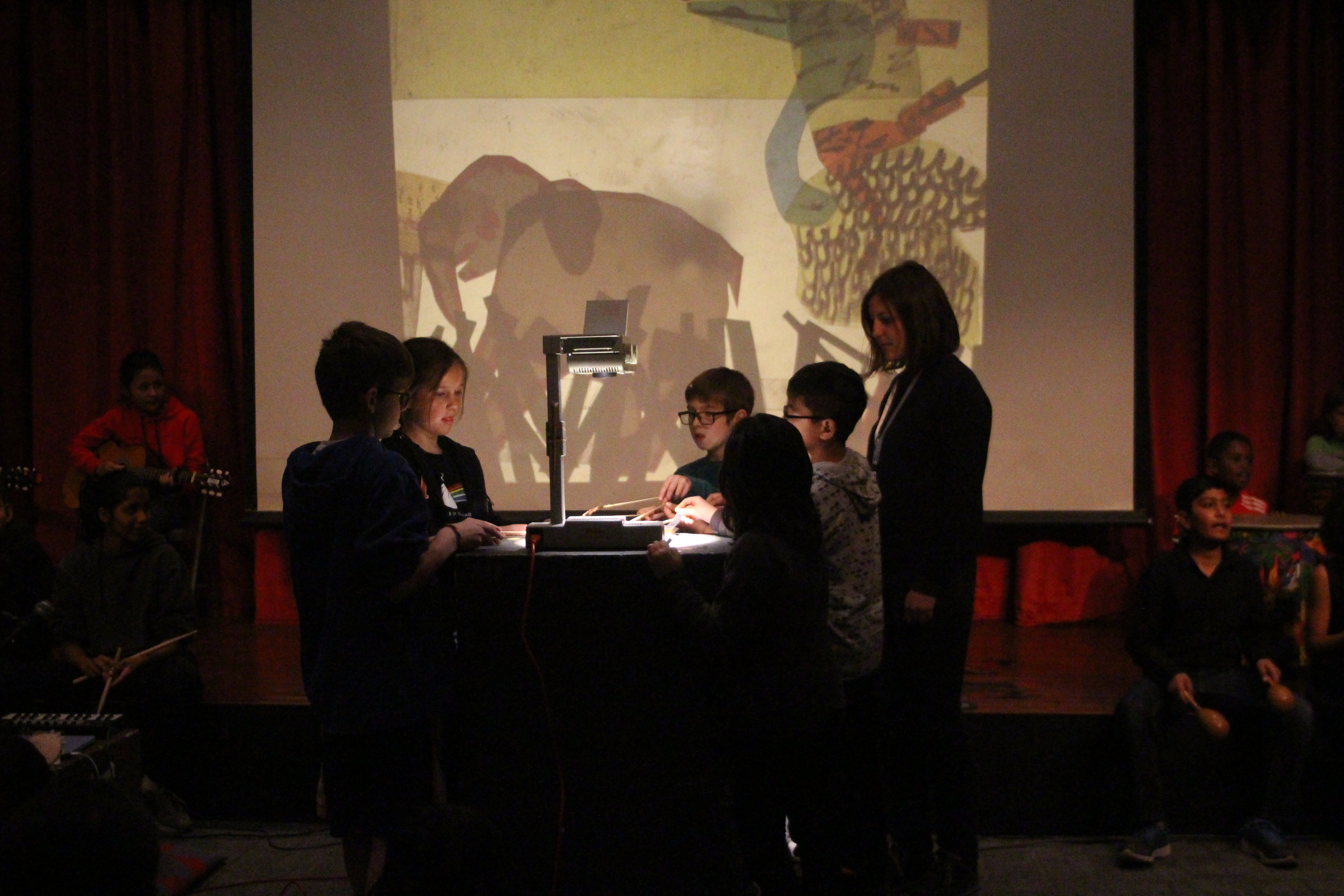 Disco Rhino Dances All Day – Fossick Project at Lincoln School
01 Mar 2019
- Uncategorized
This past week we had the honor of hosting the Fossick Project at Lincoln School. The creators of Fossick, Marta del Grandi and Cecilia Valagussa, worked with our Grade 4 and Grade 5 students to create a smaller version of their visual and audio performance.
The Fossick Project aims to produce artistic performances about the relationship between man and nature
 to suggest a reflection on environmental issues and raise awareness around urgent causes. Illustrator Cecilia Valagussa and singer-songwriter Marta del Grandi, the workshop facilitators, met in Belgium in 2013, 
while attending their Master studies at the School of Arts. Their collaboration is based on a mutual inspiration and on a common talent for storytelling. Here are two samples of their work. A Journey Into the World and Swim to Me.
Cecilia applies an analogical approach to create a live animation, by using an overhead projector on which she places different materials like flour, leaves, everyday things, and handmade props. She uses many techniques such as cut-out, drawing, and etching. Marta's voice, unique for its versatility and endless shades, moves effortlessly on the compositions that she writes with samples, synthesizers and acoustic instruments 
on Ableton Live.
Their workshop focused on storytelling with sounds and images and challenged the students to free their creativity, imagination, and use their knowledge in a practical way. The theme was wildlife conservation and the relationship between man and the earth beneath.
 Students were asked to write a story collectively, collect sound samples, write melodies and lyrics, draw characters, their environment and define their interaction. The workshop ended with a little performance. 
Our students set their focus on endangered animals in Nepal.
Day 1 – Research and Sketching
Day 2 – Songwriting Starts
Day 3 – Adding Movement to Animals and Orchestration to the Song
Day 4 – Finishing Animals and Rehearsing Song Memorized
Day 5 – Performance!