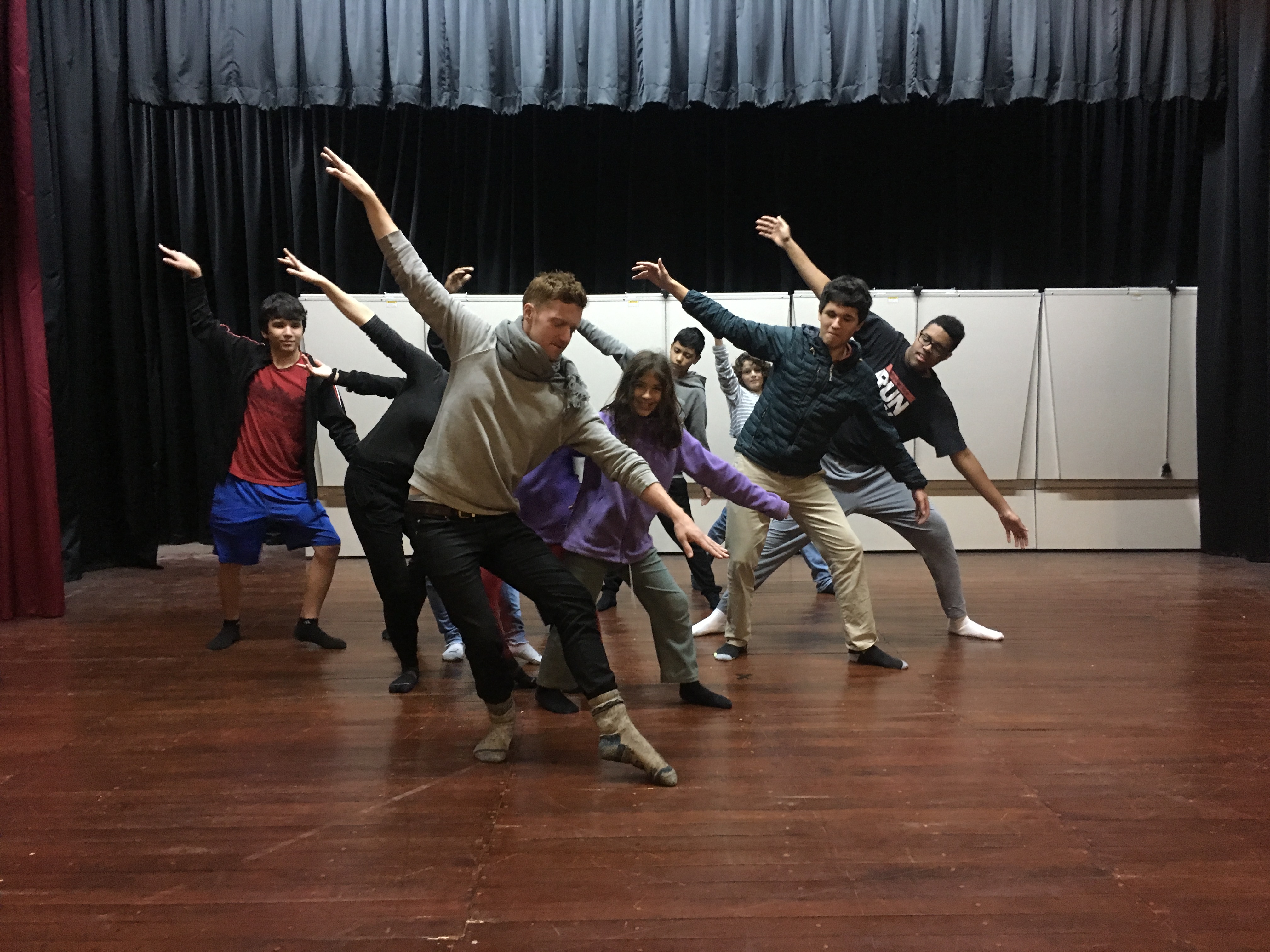 Twistable Turnable Man – Theater Intensive Weekend
05 Mar 2019
- Uncategorized
This last Saturday and Sunday, Lincoln School had the pleasure of hosting two theater professionals, hailing from New York City, to host a 2-day theater intensive workshop. Around a dozen secondary students dove headfirst into a fast-paced devised theatre workshop with a focus in training the brain, the body, and the collaborative spirit. This experience culminated in a short performance on the last day that was created and inspired using the poetry of Shell Silverstein.
Day one, students learned devising games and exercises that helped them become more comfortable on the stage and develop the group as an ensemble to create original moments of theater. These activities were developed in groups, pairs, and solo moments on and off the stage.
Day Two was spent shaping these moments into a final showcase that highlighted the students' talents and original composition.
A big thank you to our workshop facilitators Jonathan Taylor and Rose Schwietz for bringing out our students' theatrical abilities!