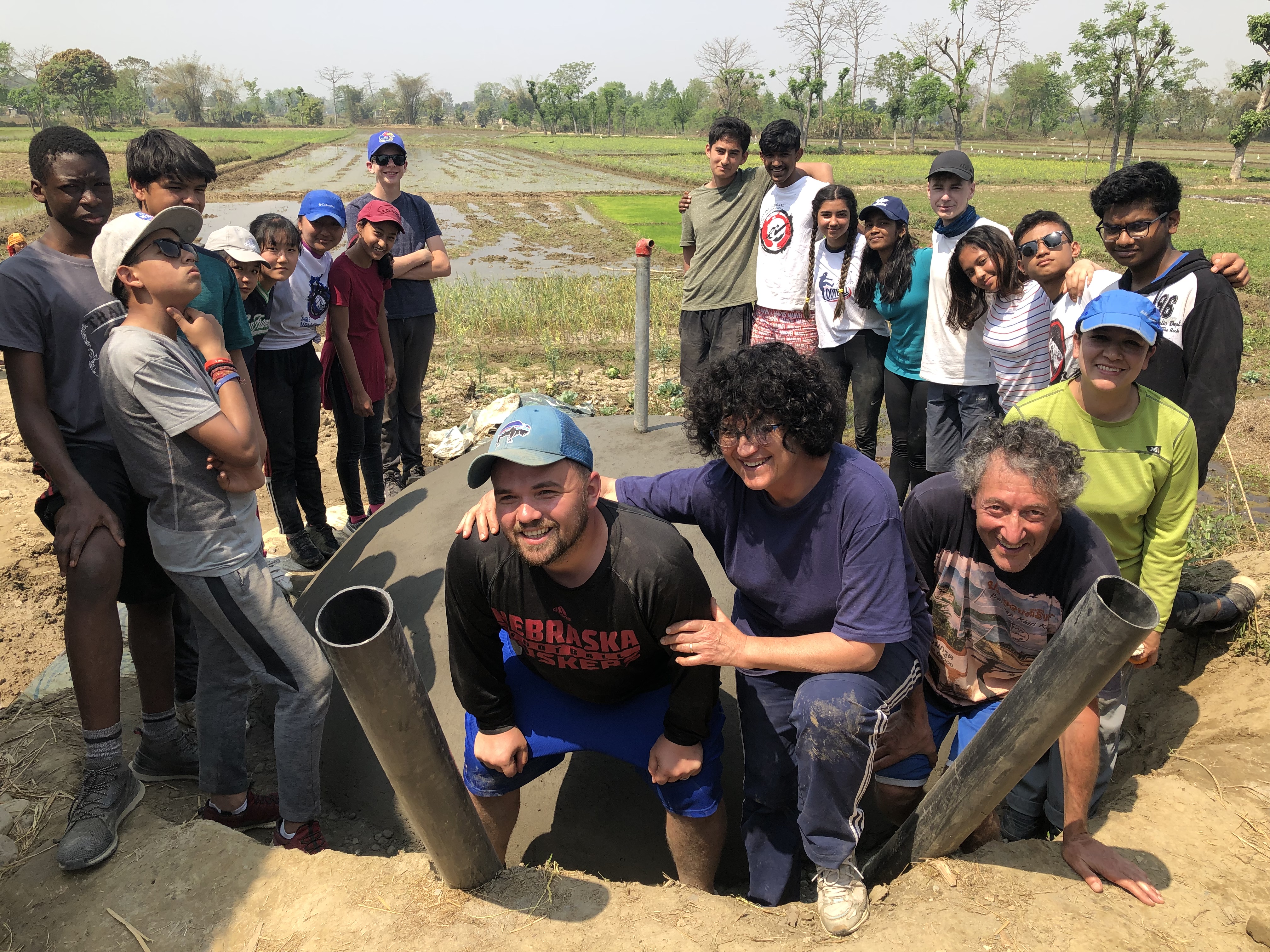 G9 Service Nepal: Developing Sustainable Energy in Chitwan
25 Mar 2019
- Uncategorized
This year the Grade 9 class traveled to Chitwan to work with the Tharu community. Our service objective was to build a biogas digester for several families. During the trip, we learned about the various stages to develop this sustainable digester. To begin, we were separated into two groups in order to dig separate holes. That day we battled both the sun and the earth. We had to dig a 5-foot hole with the tools provided to us: shovels, pickaxes, hoes and our undying will to succeed. We ended the day and we had conquered the hole. However, we still had a long cycle that lied in wait.
The next morning after a nice hot beverage, we were back full pedal to the metal. This day we needed to create some cement and place some bricks on the cement. Another long day of working lay ahead, but we were ready. Sunscreen on, water bottle filled, and shovel in hand we began working. In the blink of an eye, it was complete. After a night of good sleep, we awoke to another 20KM bike ride. We biked along the serene Chitwan roads until we arrived at the destination. The dome of destiny lay dormant waiting for its construction. We got straight to work. The day passed by, the morning dew became one with the clouds above. The sun rose from its dormancy and showered us with its harsh light. After we wiped the sweat off our brow, it was complete.
What happened in between all this work was a lot of bonding. We had many opportunities to see Nepal in a completely new light and had many deep conversations. All in all, I'm sure we can all agree that this trip was truly therapeutic.
By Aditya and Aarav
On behalf of the grade 9 class