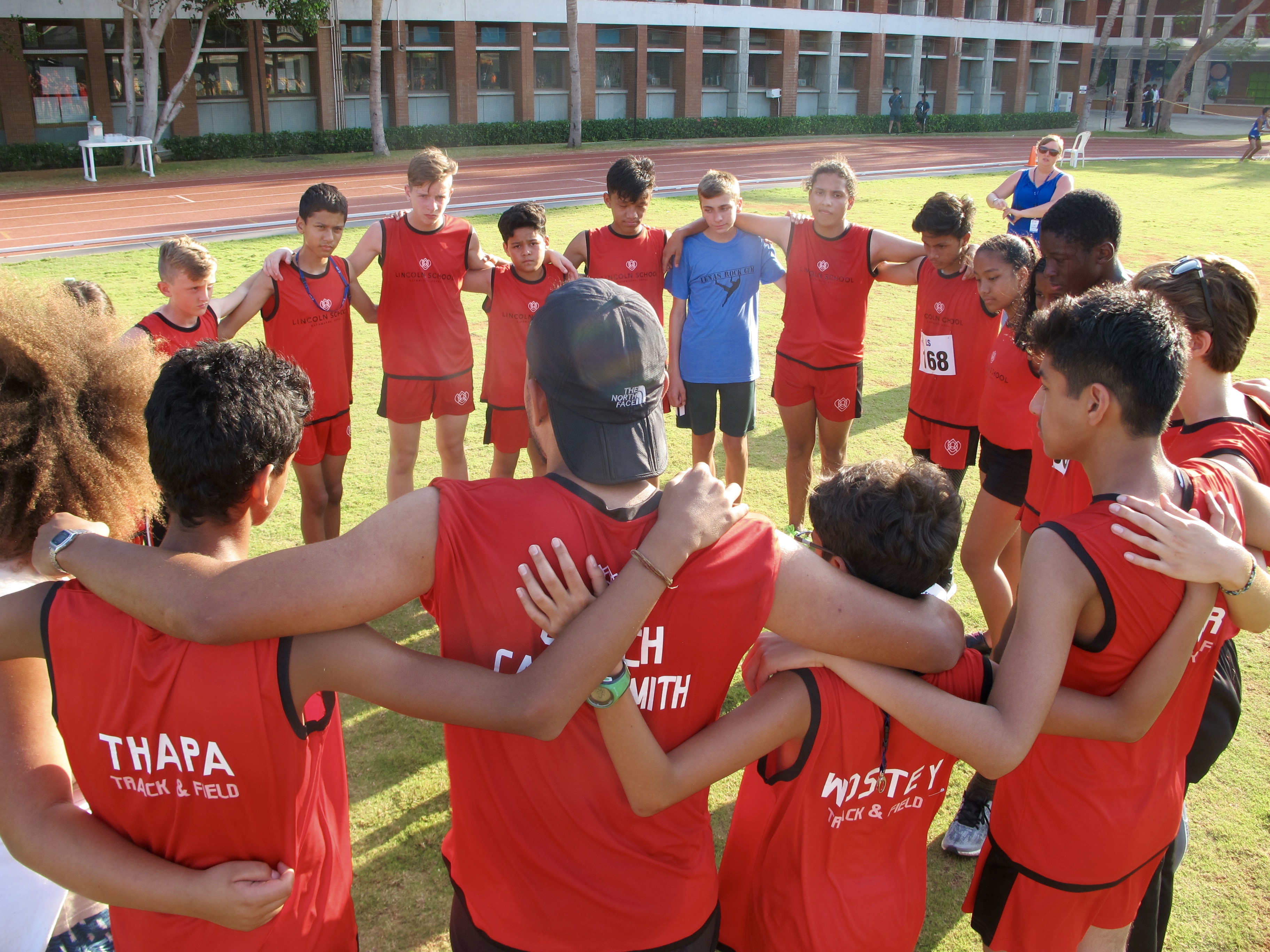 Lincoln Track & Field Team Sizzles in the Heat of Chennai!
07 May 2019
- Uncategorized
CHENNAI, India. — This year, Lincoln's SAISA Track and Field team flew to the American International School of Chennai with a team of 20 athletes. We had a challenging, short season but nonetheless, our team was ready and motivated to compete. We were both mentally and physically ready for the competition (and the heat!), which helped to challenge us and push our limits. During the meet, we engaged with athletes from other schools, as well as bonded with our own team. At the end of three hard, but fun days, every athlete on our team had broken at least two personal records, and multiple students returned with a medal. We (the athletes) and the coaches were very proud of our efforts and performances.
During our last day in Chennai, the team enjoyed some downtime in a local mall, where we watched Captain Marvel, as well spending some time as a team at the beach and in the pool. We followed that up with a well-deserved pizza party to replenish our glucose levels and rounded off our rest day with some card games and bonding time. The whole trip was a really rewarding experience for both the athletes and the coaches and we look forward to challenging ourselves even further next year.
Go Snow Leopards!