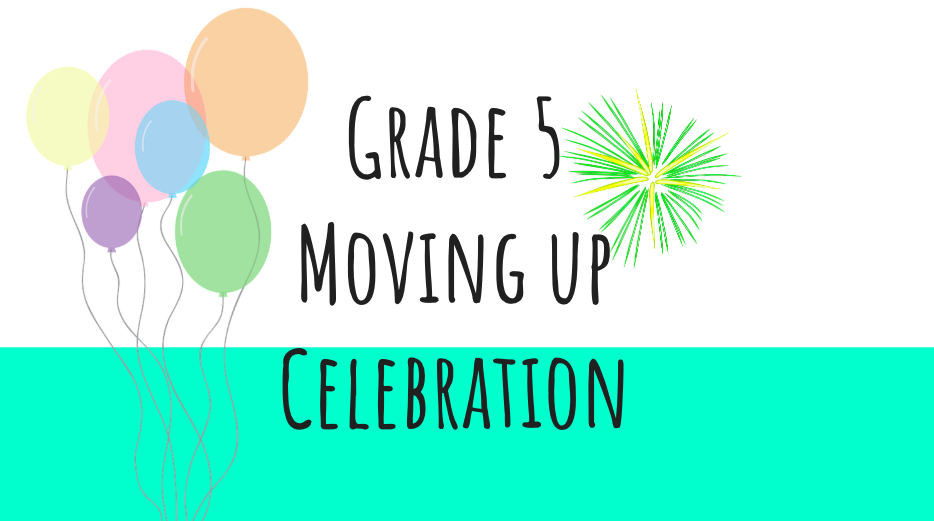 Class of 2026 is Moving On Up!
29 May 2019
- Uncategorized
This Tuesday, the grade five students and their families got together for the highly anticipated grade five moving up celebration.  The students flexed their memoir writing and presentation skills as they looked back on the year and spoke about lessons learned.  The audience was then treated to a video from the overnight field trip the students went on earlier this month.  As has been the case for the past couple of years, the students and their families then took part in a "Guess the Baby" game.  There were more than a couple "Awwwws" and plenty of laughter as the school year comes to an end in grade five.
Thanks to all those who came to celebrate with us!