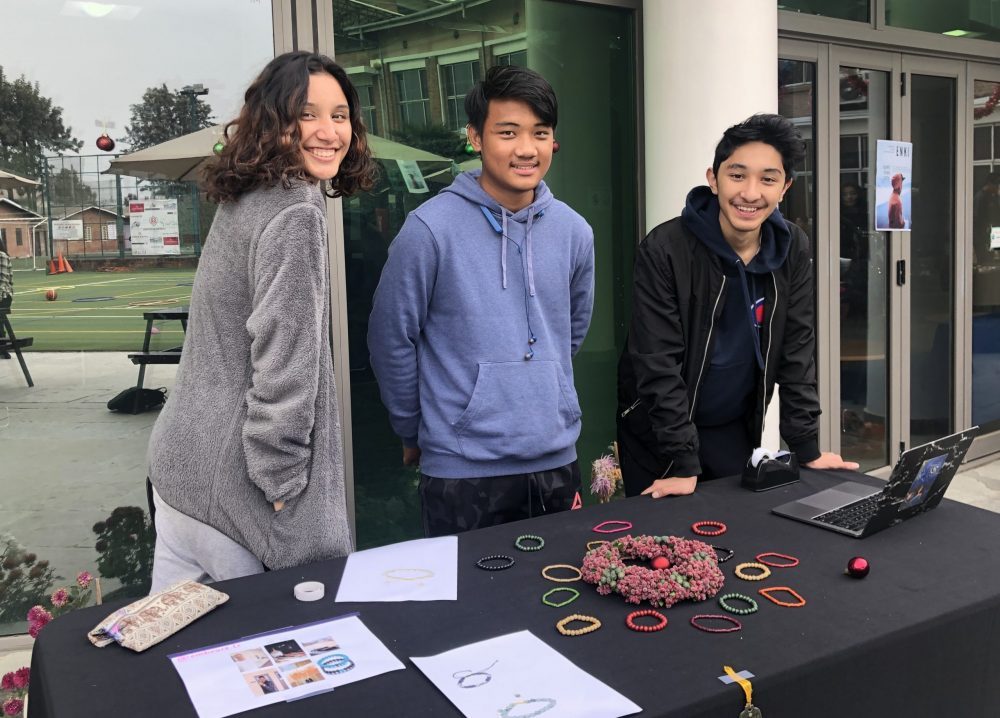 11th Grade Entrepreneurs Host a "Christmas Market"
On Thursday, December 12th, some of the eleventh-grade student businesses hosted a "Christmas Market" at Lincoln School. Customizable stickers and sweatshirts, decorative pillows, t-shirts with iron-on patches, as well as fashionable bracelets were for sale.
Student businesses will officially close on January 16th. Dividends will be paid to shareholders by January 24th, and all remaining profits will be donated to student-selected charities. Shop for a good cause this holiday season! Support our student businesses and support local charities!
Check out the student businesses on Instagram:
Auris Global @auris_global
Em'BrAce @embrace.ls
Enki @enki_hoodies
Fluffy Flex @fluffy_flex19
Mix N' Patch @mix_n_patch
Stickmandu @stickmandu_