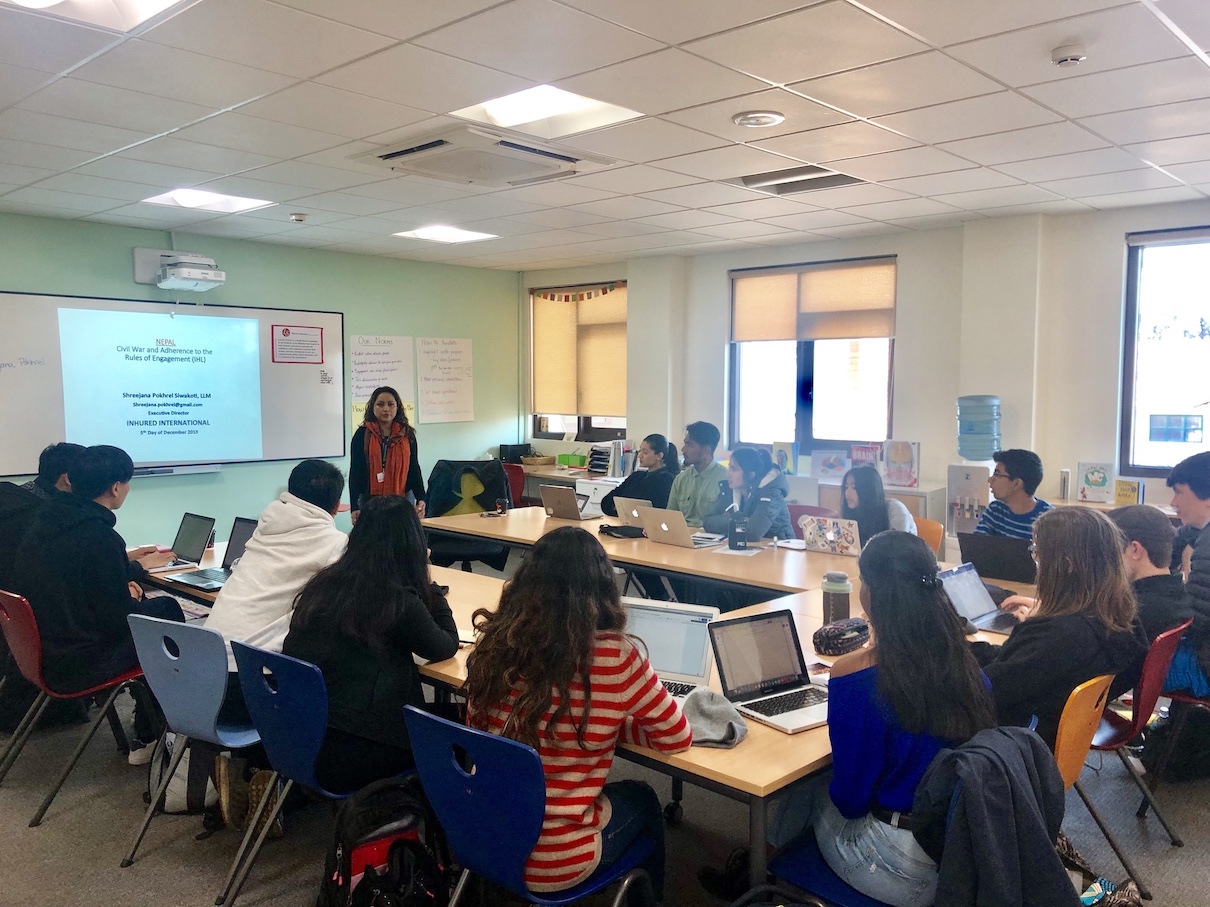 Inhured International Visits International Relations Class
On Friday, December 6th, Ms. Shreejana Pokhrel, Executive Director of Inhured International visited the high school International Relations class to share her expertise in International Humanitarian Law.
In International Relations we have just completed a unit of study on International Ethics. Ms. Shreejana's talk helped us to understand the compliance and non-compliance of high-contracting parties to the "rules of war" during the 10-year armed conflict in Nepal (1996-2006). Ms. Shreejana's informative presentation prompted us to consider the process of transitional justice; how can states address large-scale or systematic human rights violations after the conflict is over?
We are grateful to Ms. Shreejana for sharing her expertise and passion with us.