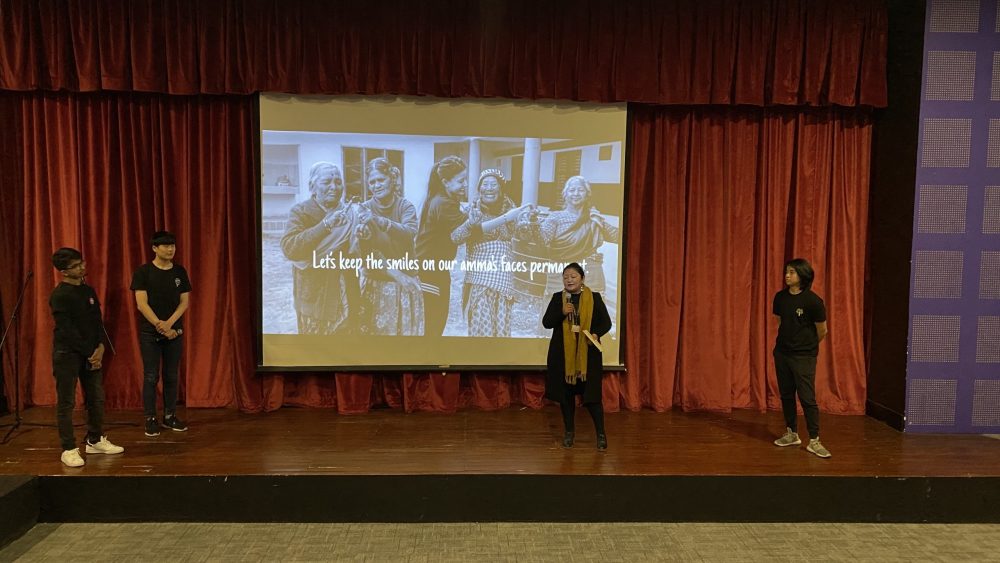 11th Grade Entrepreneurs Present "Our Business Journey"
The 11th-grade entrepreneurs officially launched their own businesses during The Leopards' Lair on October 1st, 2019. During this event, each group pitched their business idea and future plans to the potential investors in the audience. It was a successful afternoon; the 11th-grade class sold a total number of 88 shares and raised 61,350 rupees in order to start their businesses.
This day marked the beginning of an action-packed four-month journey for our entrepreneurs. On Monday, January 20th, 2020 each business group shared their achievements, challenges, and lessons learned during their "Our Business Journey" presentations in the Globe Theater.
The event was especially meaningful as representatives from various charities were in the audience. 11th-grade businesses chose to support these charities because they are inspired by their mission, work, and impact. After paying dividends to their investors, the 11th-grade class was able to donate a total of 101,862 rupees to their chosen charities!
Congratulations to our 11th-grade entrepreneurs on this admirable achievement!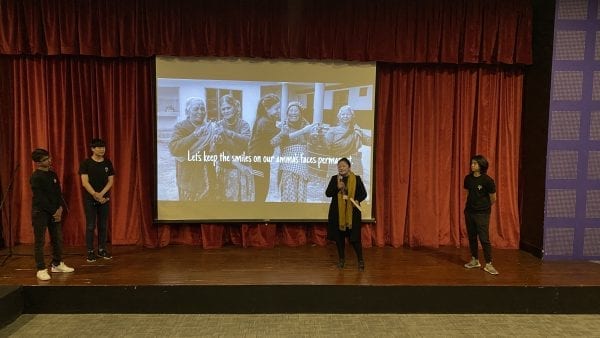 Photo Description: Ms. Santoshi Rana, Founder of Bihani Nepal, accepts a donation of 19,165 NPR from Mix n' Patch on behalf of the Matatirtha Oldage Home.