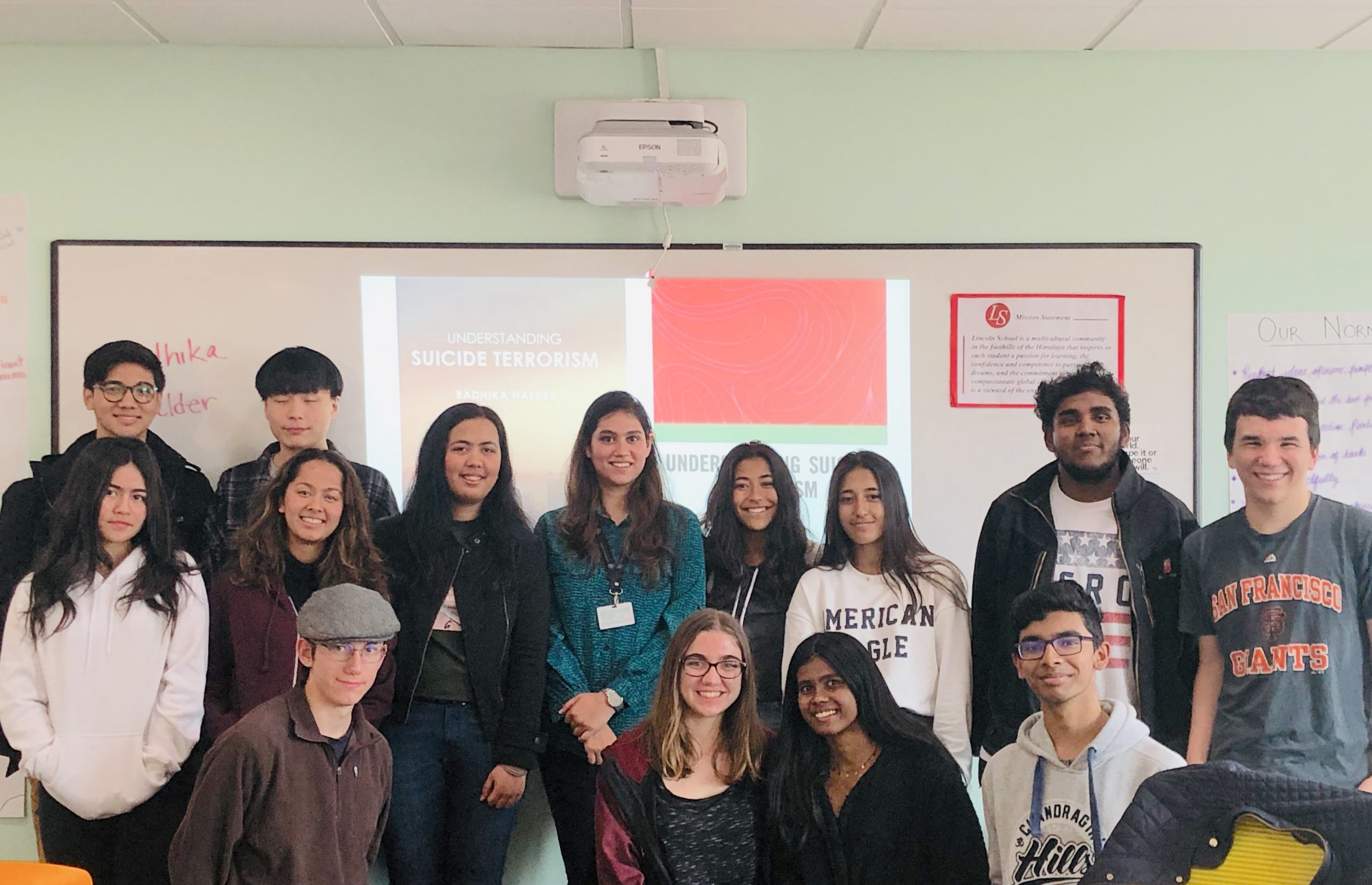 Another Expert Visits IR!
The International Relations classroom has been an especially thought-provoking place to be; last week we hosted our second guest speaker in two weeks! This morning Ms. Radhika Halder from the Niti Foundation, a Nepali-led Public Policy Foundation, joined us for class. Ms. Halder is a researcher of International Relations and has recently published a book called "Understanding Suicide Terrorism." Ms. Halder's lecture gave us an overview of the four waves of terrorism (how terrorism has evolved), how suicide has been used as a weapon in conflict, and the symbolic and strategic reasons for why suicide terrorism is conducted. Ms. Halder ended her lecture with this final thought, "In order to deter an adversary, we must first fully understand it."
In IR class we have been discussing deradicalization programs, and during the Q&A session, we had an opportunity to ask Ms. Halder about her opinion on what makes a program "successful". We learned so much from Ms. Halder and we are truly grateful to her for taking the time to present her research to us.