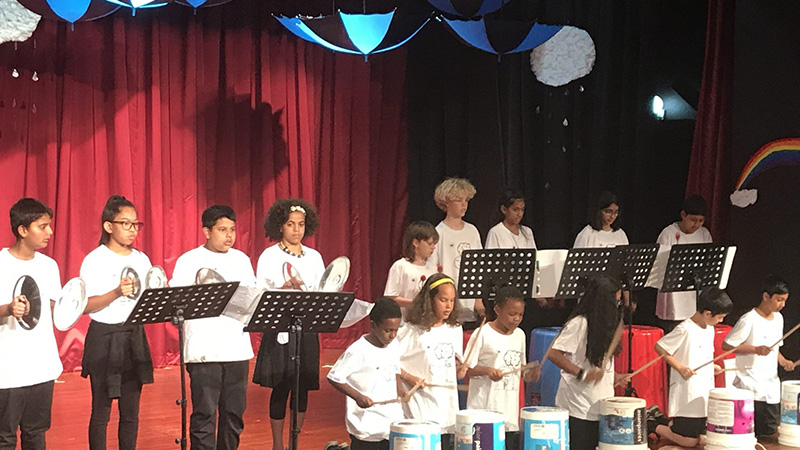 Elementary Spring Music Showcase Success!
A shared love of music reverberated around Lincoln's very own Globe Theater last week as Elementary School Music sensation, Iris Kolodji, directed a Spring Program for the ages!
Opening with George Gershwin's "I Got Rhythm" the Elementary School showed their skills playing instruments, singing songs, and dancing their way through a variety of music.  Small groups, stunning soloists, and class songs were sprinkled throughout the program keeping the audience entertained and engaged.
We are already looking forward to next years showcase!