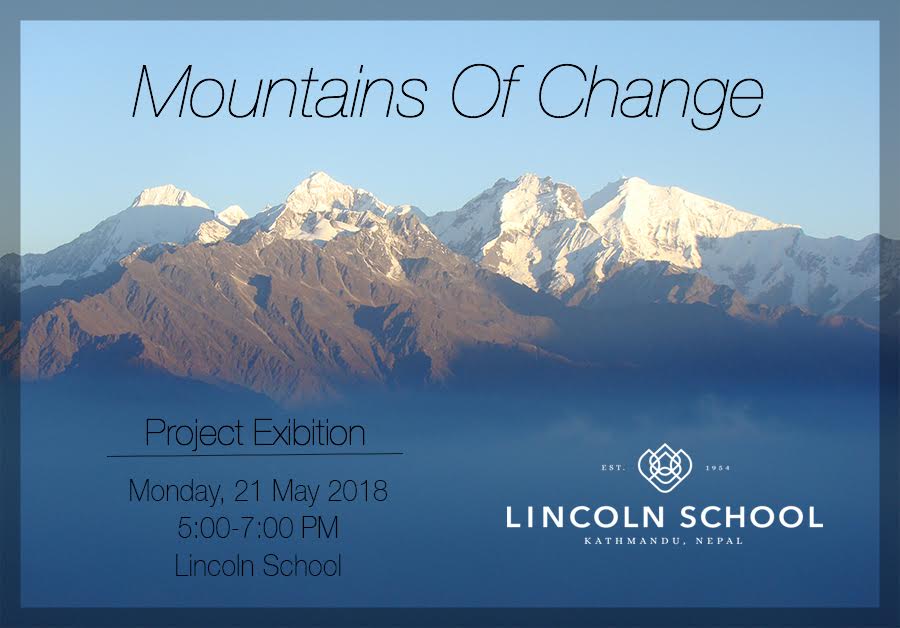 Secondary Project Exhibition Invitation
Dear Parents & Guardians,
You are cordially invited to the Innovation Lab Project Exhibition: Mountains of Change. Students in grades 8, 10, and 12 will be exhibiting their inquiry-driven passion projects that intersect with the following disciplines: Arts; Business; Social Issues; Sports, Health & Nutrition; Technology & Engineering. Please join us at Lincoln School from 5:00-7:00pm on Monday, May 21st. We look forward to seeing you! Hors-d'oeuvres and refreshments will be served.