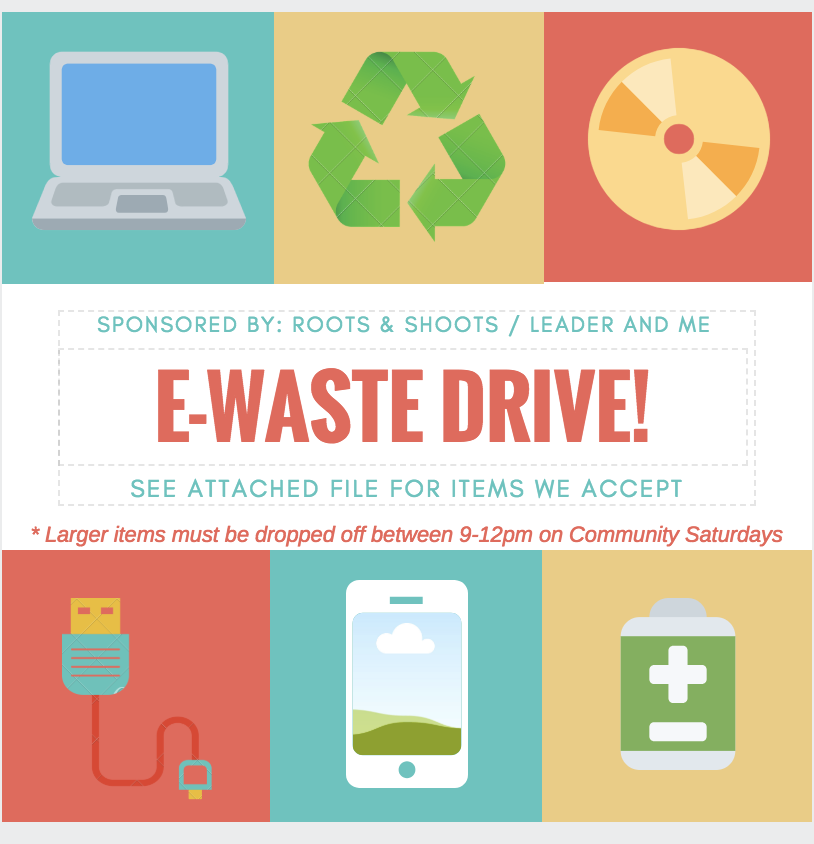 Community Saturdays, Youth Soccer Tournament and E-Waste Drive
There are two more Saturdays left to enjoy the Lincoln School
Community
Saturdays
 for May from 9.00 am to 12.00 noon. It has been a great opportunity for our school 
community
 to interact in a relaxed setting and make use of our school facilities (pool, court, field, exercise room) for some fitness and fun.
To coincide with Community Saturdays, the students from Roots and Shoots/Leader In Me are sponsoring an E-Waste drive in collaboration with Doko Recyclers.  This is an excellent opportunity to make sure your electronic waste is recycled properly.  Items can be placed in the collection bins for the next two weeks. Please see the information below regarding acceptable items.
Also, tomorrow, May 19th Lincoln School will be hosting a youth football tournament for students in grades 4-7 (U-14). The games will kick-off at 8.00 am, and the final is scheduled to be held at 3.00 pm. Other participating schools include GEMS, Premier International School, and Rato Bangala School. Come out and support our young athletes!