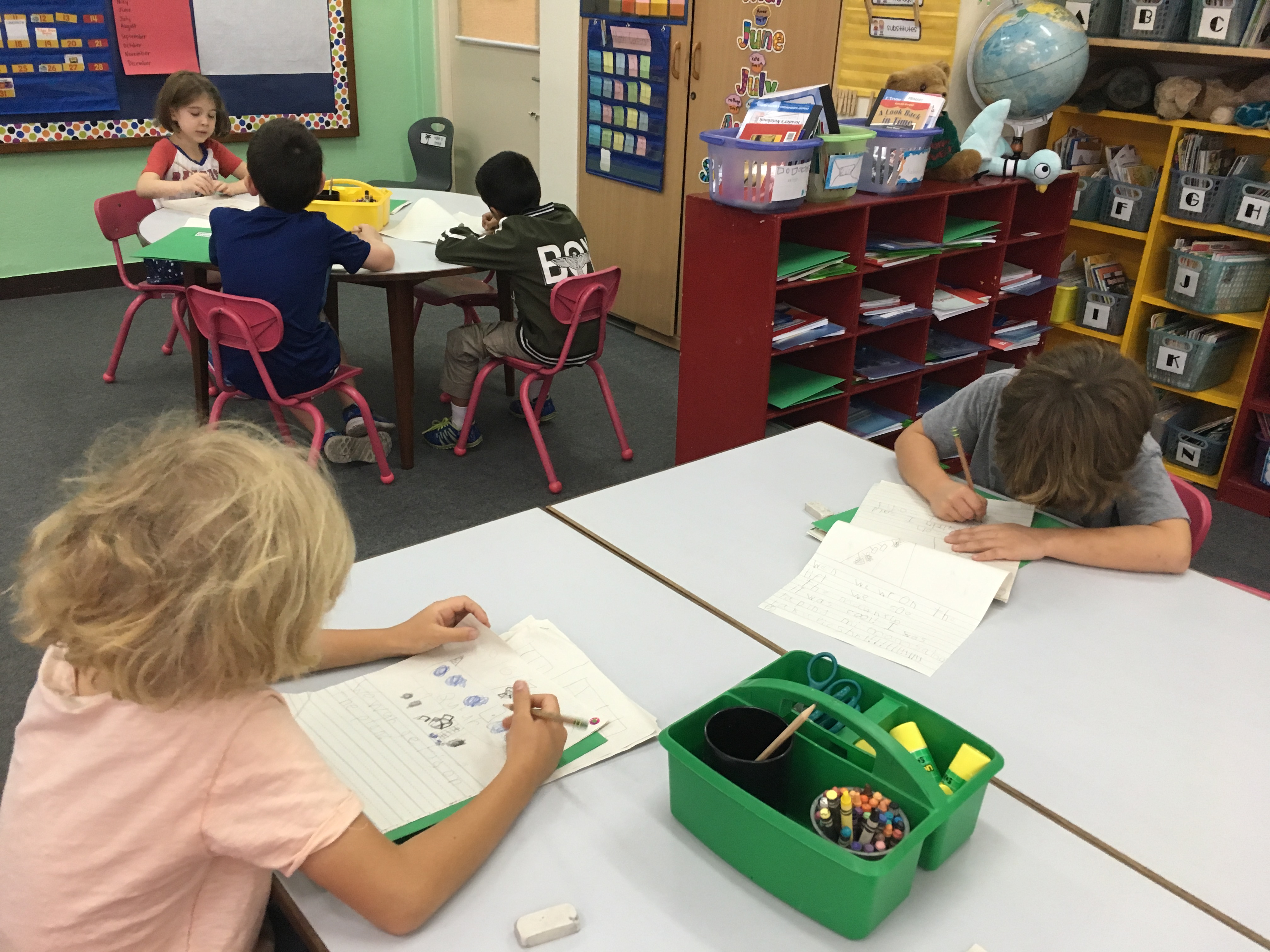 Short Week 10 in G1!
This week in reading students reviewed the good habits readers have when reading to self, reading to someone, and solving hard words.
---
During writing we began revising our best writing piece by rereading to make sure it makes sense and by adding even more details to bring the story to life.
---
In math we practiced using a number line and 100 grid to solve different types of addition and subtraction problems. We also learned how to use frames-and-arrows diagrams, filling in frames to follow a counting pattern or figuring out a rule to match a set of frames. Next week, we will wrap-up Unit 3 and students will take the assessment. Practicing the highlighted strands on IXL can help your child prepare.
---
Students finished revising their family artifact stories on their own and with a partner in social studies. Next week we will record each student's story on our iPads.
---
Students will practice the same sort next week when they return from Tihar break. New sorts will come home again Monday 10/30.
---
I sent home 3 Home Links math pages in your child's folder to complete if you have time over the break. Please also be sure your student spends some time reading!
---
Next week is Spirit Week celebrating the SAISA tournament hosted here at Lincoln! (See attachment.) Students may choose to dress up according to each day's theme, but it is not a requirement.
Monday- International Dress- Students may wear clothing that represents his/her country.

Tuesday- Twin- Students may dress up to match a friend or family member.

Wednesday- PJ- Students may wear school-appropriate pajamas.

Thursday- Lincoln- Students should wear Lincoln colors (red, black, white).

Friday- Holiday- Students may dress like they are celebrating his/her favorite holiday.

---
Upcoming important dates:
Thursday 10/19 & Friday 10/20 – Tihar Break, no school

Monday 10/23 to Friday 10/27 – Spirit Week

Thursday 10

/26 – SAISA Opening Ceremony at 8:10am in the gym




Friday 10/27 – Fabulous Friday assembly (ASA Showcase) in the amphitheater at 8:00am

Friday 10/27 – Last day of ASA Season 1 (swimming is already finished)

Monday 10/30 to Friday 11/3 – Literacy Week, more information to come

Monday 10/30 – ASA Season 2 sign-ups begin

Tuesday 10/31 – Book Character Dress-Up Day

Monday 11/6 – ASA Season 2 begins