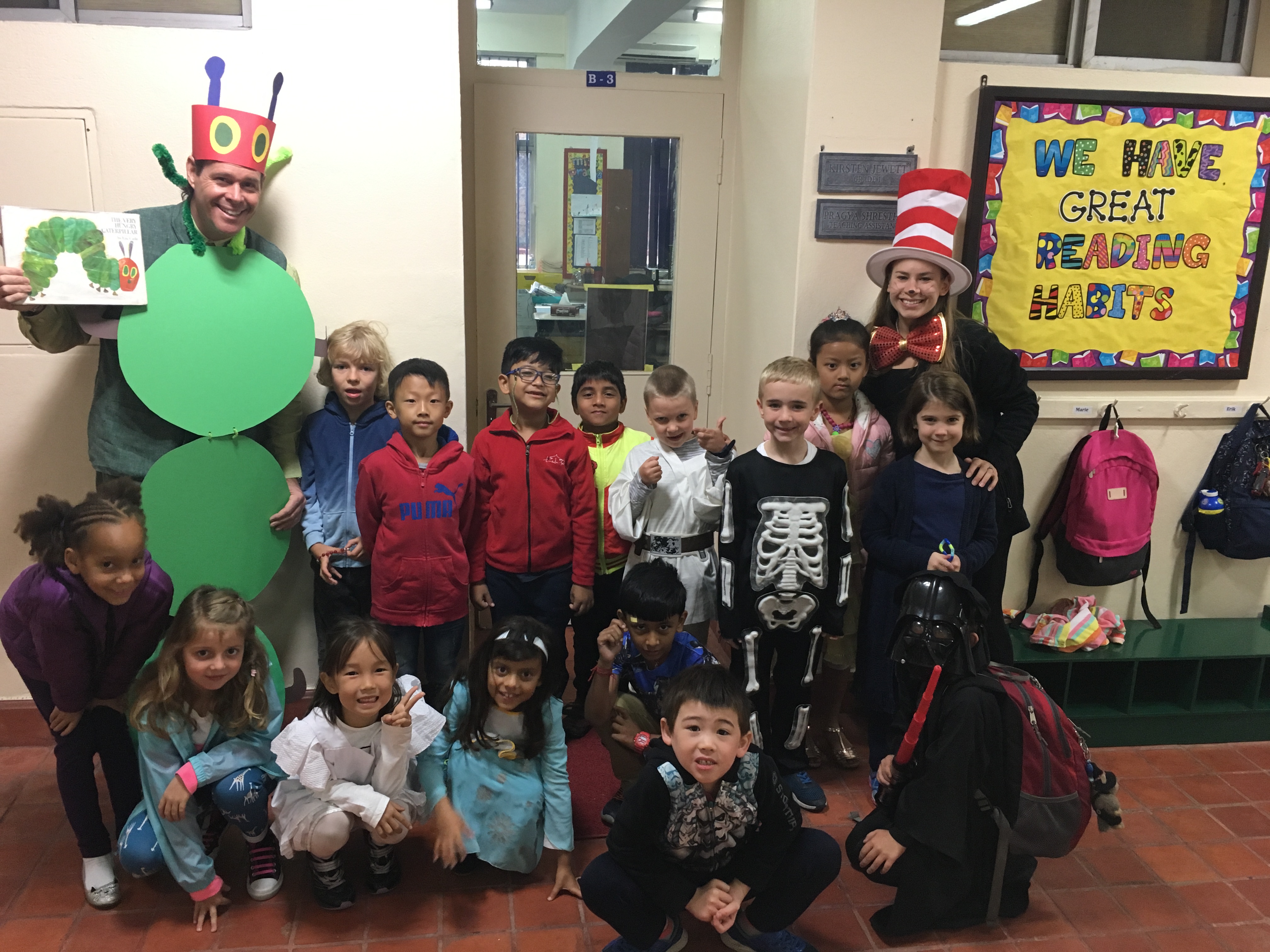 Literacy Week 10/30/17 to 11/3/17
Grade 1 had a blast celebrating Literacy Week this week!
On Monday, third-grade student author from Ullens School, Karuna, came to our assembly and answered questions about her first published book.
[envira-gallery id="295″]
---
On Tuesday, the ES celebrated Book Character Dress Up Day! It was fun figuring out which book characters were in our class.
[envira-gallery id="319″]
---
We also spent time with our Grade 5 Buddies on Tuesday. The fifth-graders showed us how to add post-its to record our thinking when reading. Students worked together to read and reflect, writing down thinking about characters, making connections, and making predictions.
[envira-gallery id="299″]
---
Students helped decorate our door for one of our favorite books, Knufflebunny by Mo Willems! Ask your student to tell you what we made and why.
[envira-gallery id="378″]