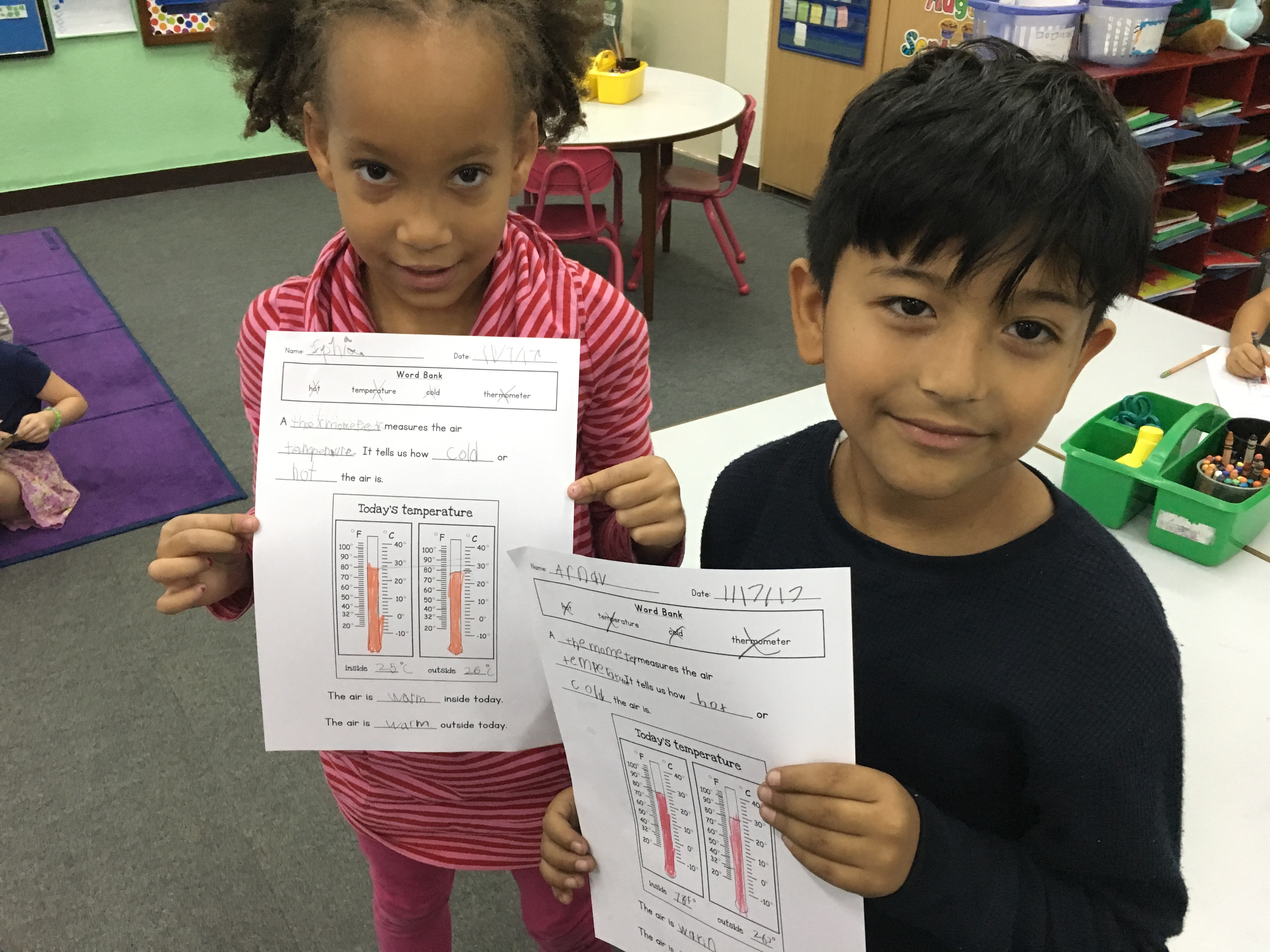 Weather Observations 11/6/17 – 11/10/17
This week we kicked off our science unit about patterns on Earth and in space. Students became meteorologists, observing the weather outside and recording their observations on Monday.
[envira-gallery id="409″]
On Tuesday, students used a thermometer to measure and record the temperature of the air outside.
[envira-gallery id="420″]
Students began a scientific investigation into the question, "What time of day will the air be the warmest?" On Friday, we used a thermometer to measure the outside air temperature in the morning, the middle of the day, and before we went home. Next week, students will check their predictions and record our conclusion to finish the investigation.
[envira-gallery id="439″]