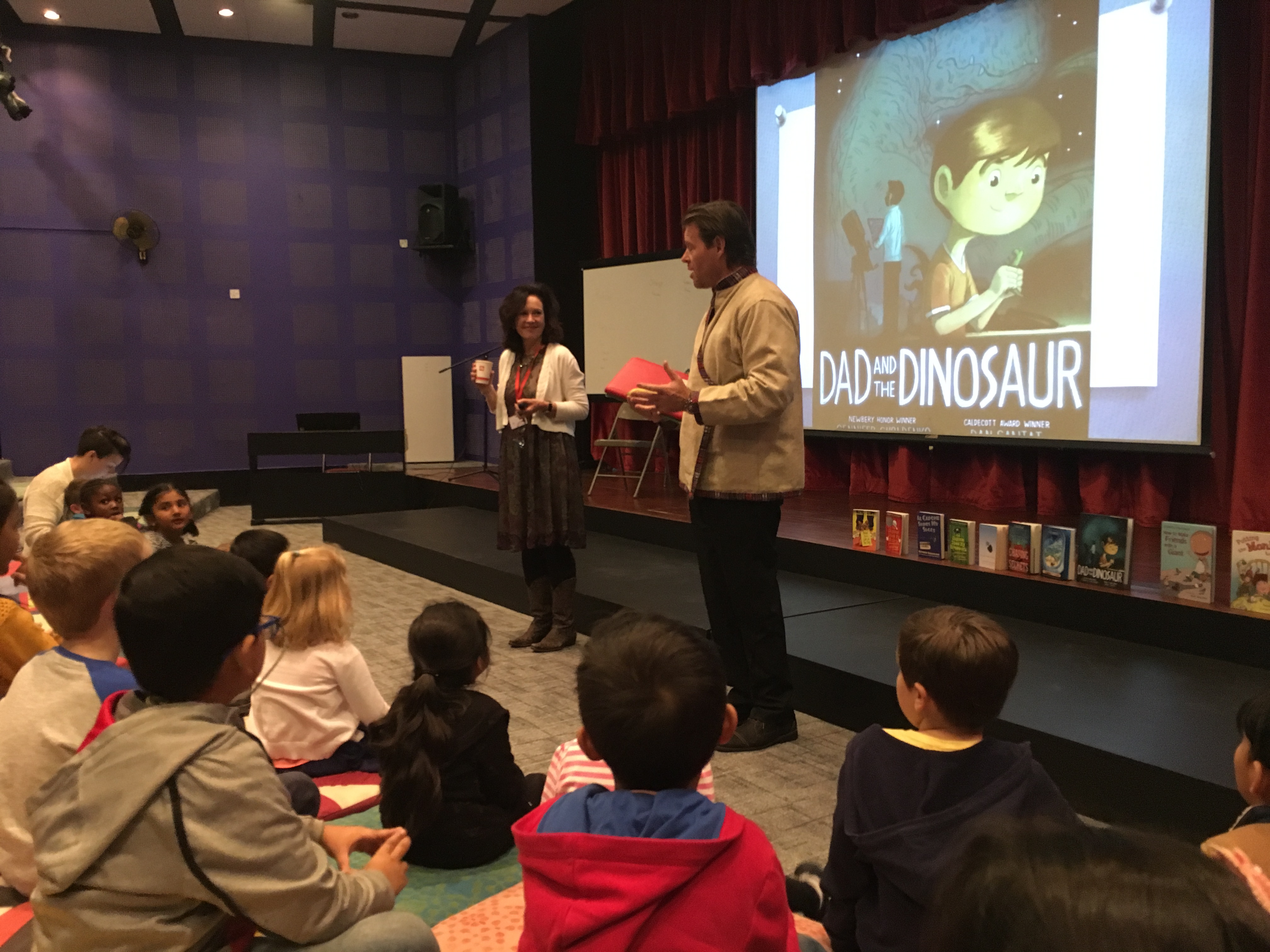 Gennifer Choldenko Author Visit 11/13/17 & 11/14/17
The author Gennifer Choldenko visited Lincoln School this week!
On Monday, she presented to P1, G1, & G2 about her writing process. Gennifer spoke about how she gets ideas, where she writes, the research she does, how her books are made, and answered student questions. She read aloud Dad and the Dinosaur, her newest book, and Moonstruck, her first book, for us.
[envira-gallery id="449″]
On Tuesday, P1 & G1 heard another of Gennifer's stories, Putting the Monkeys to Bed. Then, students got to illustrate their idea of "home."
[envira-gallery id="459″]