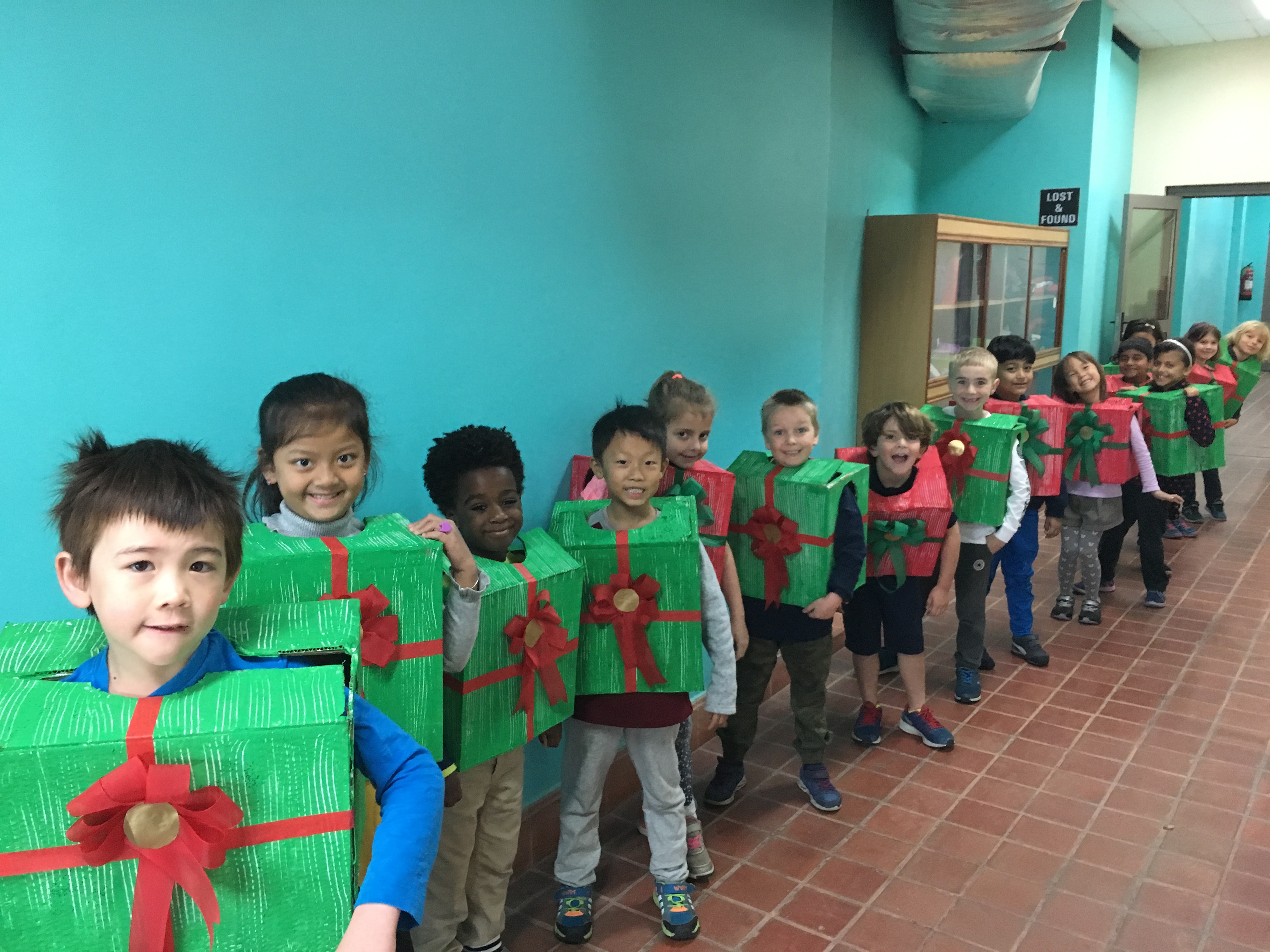 Week 17 in G1!
As we approach the holidays, many of you may be making travel plans. If your child will miss any days of school, please contact me and Miss Pragya in advance so we can make arrangements for his/her absence before you leave. Thank you to those who have already given us a heads-up!
This week in reading, 
students thought like writers to notice interesting things nonfiction authors are doing that they can try out in their own writing. In writing, students thought like readers to notice any confusing or tricky parts in their own writing to make it easier for others to read. Next week we will wrap up nonfiction units in both areas.
In math this week, students worked to solve comparison number stories and practiced using the number grid and base-10 blocks as tools for solving. Students began taking the Unit 5 assessment, which we will finish next week. Additionally, students will take the Middle-of-Year Everyday Math assessment next week.
On Tuesday, students participated in the Hour of Code with Ms. Sudha on code.org. 
A slip of paper with login information came home in your student's Take Home Folder if they'd like to try more coding at home!
Dr. Jia Li, an air pollution expert from the US Environmental Protection Agency (EPA), spoke to our class! Check out our class news for more.
All of the elementary students did a wonderf
ul job performing The Grinch at both Music Showcases! Thank you to everyone who came to support the show! See the class news for photos and videos.
On Friday 12/15, Grade 1 will be performing a short poem at the whole-school assembly. Parents are welcome to join us at 10:20am in the gym and then stay for coffee, cocoa, and sweets outside until dismissal at 12:00pm. 
Upcoming important dates:
Thursday 12/14 – Report Cards sent home via email

Friday 12/15 – Whole-school assembly at 10:20am in the gym

, 12:00pm dismissal for Winter Break
Monday 1/8 – Winter Break ends and students return to school
Hope you have a little holiday in your heart this weekend!