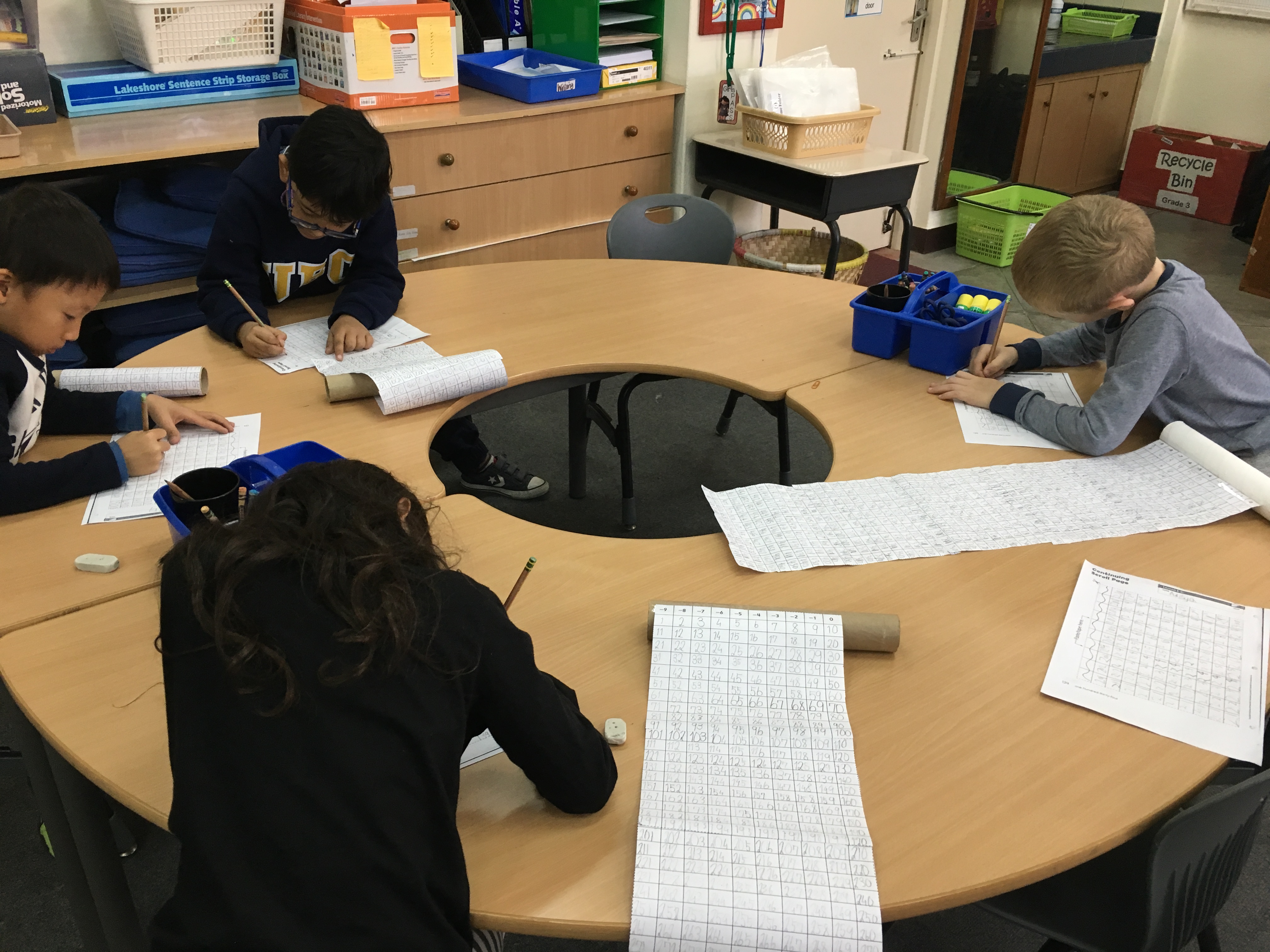 Week 18 in G1!
In reading and writing, we shared some nonfiction read-alouds and our newly published nonfiction chapter books with P1 & G5, teaching the other students about topics on which G1 students are experts. When we return from break we'll be focusing on reading for comprehension and fluency (understanding and smoothness) and writing opinion pieces.
For the beginning of our new writing unit, each student needs to bring in a small collection of one kind of item in a bag or a box by Tuesday, January 10th. Collections will stay in the classroom for a couple weeks to use during writing time. For example, your student might choose to bring in a collection of stickers, or Barbies, or hairbands, or matchbox cars, or Legos, or magnets, or coins. Please be in touch if you have any questions.
This week in math, students took the Everyday Math Mid-Year Assessment, which means we are half-way through our year of math lessons! To celebrate, we also did some holiday math, played a game called "Pop!", and worked on our number scrolls.
As always, photos, videos, and updates are available when logged in to our class website.
Over the long winter break, please continue to practice reading, writing, and math with your student! Here are some ideas on how to do this, in addition to the online learning resources you can always find on the website. 
Upcoming important dates:
Monday 1/8 – Winter Break ends and students return to school
Wishing everyone a safe break and happy holidays! See you back at school on Monday, January 8th.