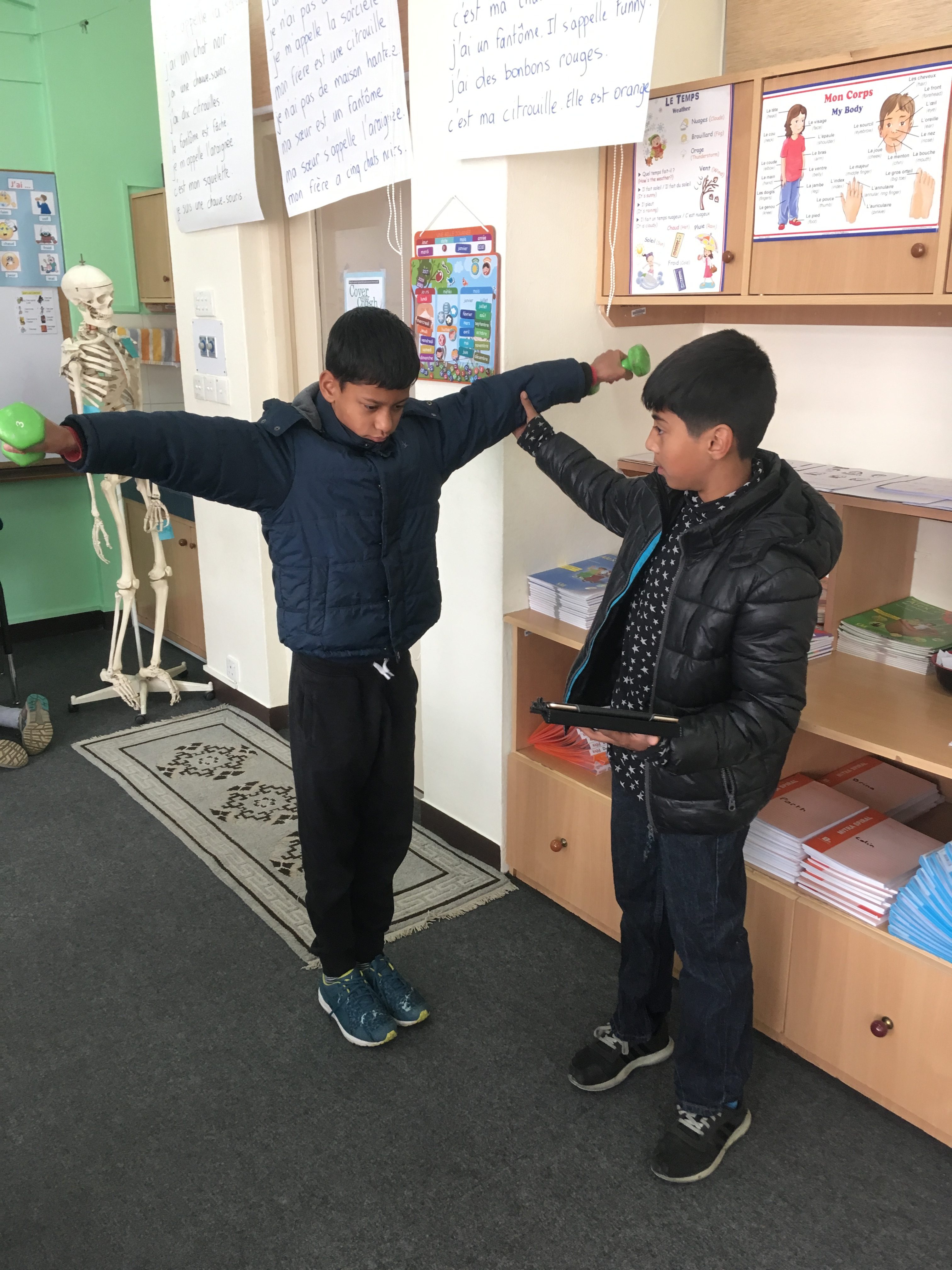 First Week Back From Winter Break!
It has been a terrific week back after the break! The students jumped into new units with impressive focus and attention.
In PE, the students began a rounding the bases unit in which they will be learning skills and strategies concerning sports with bases. This will include elements of kickball, as well as modified versions of baseball and cricket. This week, the UES students participated in an alternate way to play kickball known as Alaskan kickball in which they must ensure that each player in the outfield touches the ball before they can stop the run. The point of the game is to reinforce the importance of using every team member in order for the team to succeed. The students took to the game in an impressive manner.
In Health, the students have begun to learn about the muscular system. This unit will help the students to better understand the three types of muscles (skeletal, cardiac, and smooth) as well as their various functions.This is a particularly exciting unit because there is a lot of cross-curricular alignment from the muscular system to concepts learned in the fitness component of PE.
As usual, please email me if you have any questions or would like to know more about the curriculum the students are learning. Thank you.
Best Wishes,
Jake Craig
Grade 5 students play swarm tag. This game requires players to quickly pass a ball to a teammate in order to "tag-out" other players. The activity is aligned with our rounding the bases unit in which we will soon be focussing on tagging runners before they get to a base.
​
Grade 5 students learn about certain muscle movements via instructions on the iPads, along with peer-teaching.
Grade 3 students apply a practical understanding of our skeletal leg muscles and how they are used in jumping activities.