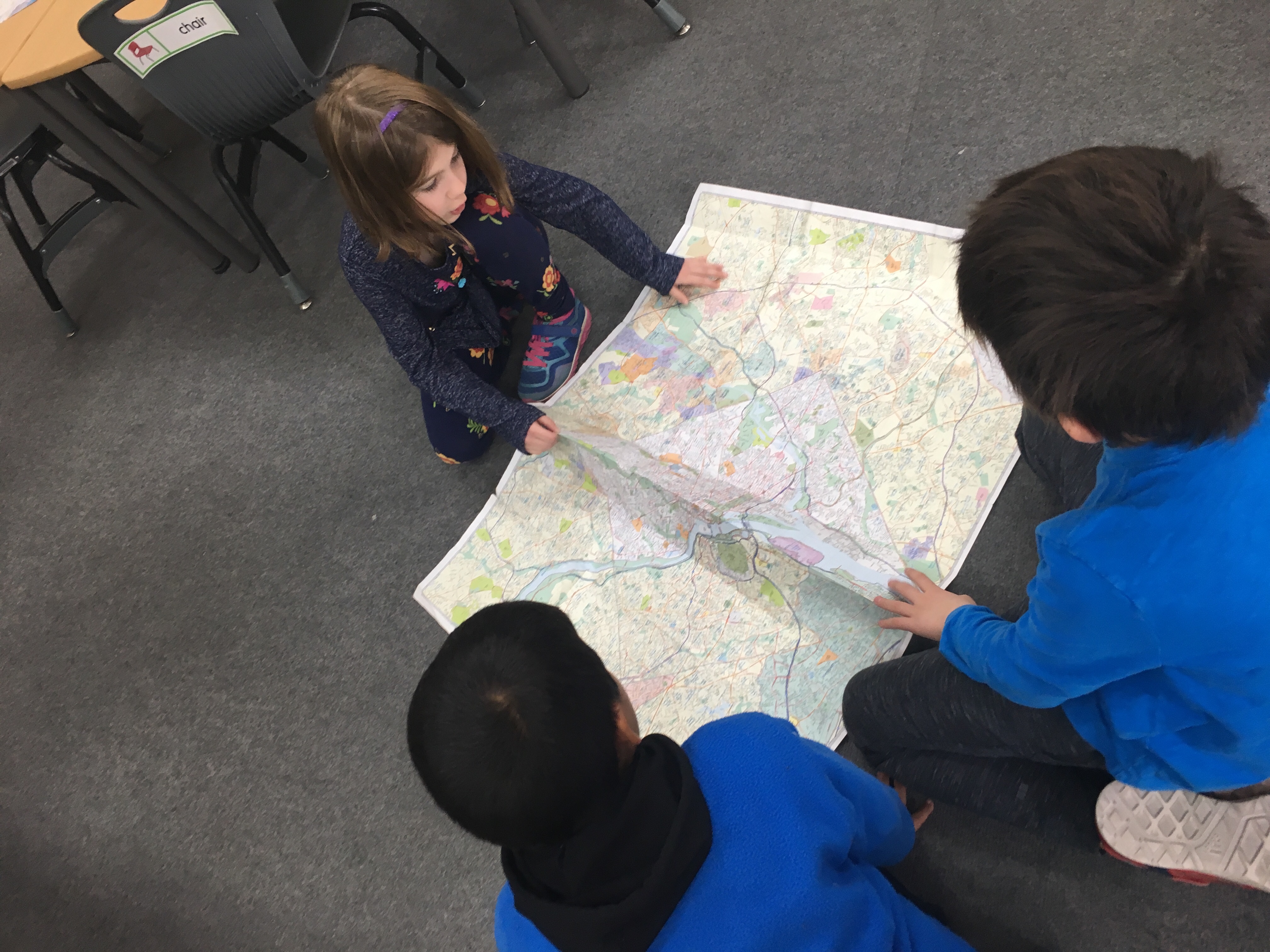 Maps & Globes Exploration 1/17/18
To begin our new social studies unit on maps and globes, students explored a variety of different maps and globes in the classroom. Students noticed things like colors, pictures, and labels. We discussed similarities and differences between maps and globes, making a class Venn diagram. Students also thought and wrote about why we use maps and globes.
You might talk with your student about when your family uses a map or a globe. Explore together any maps or globes that you may have in your home or that you find when out and about!
[envira-gallery id="667″]