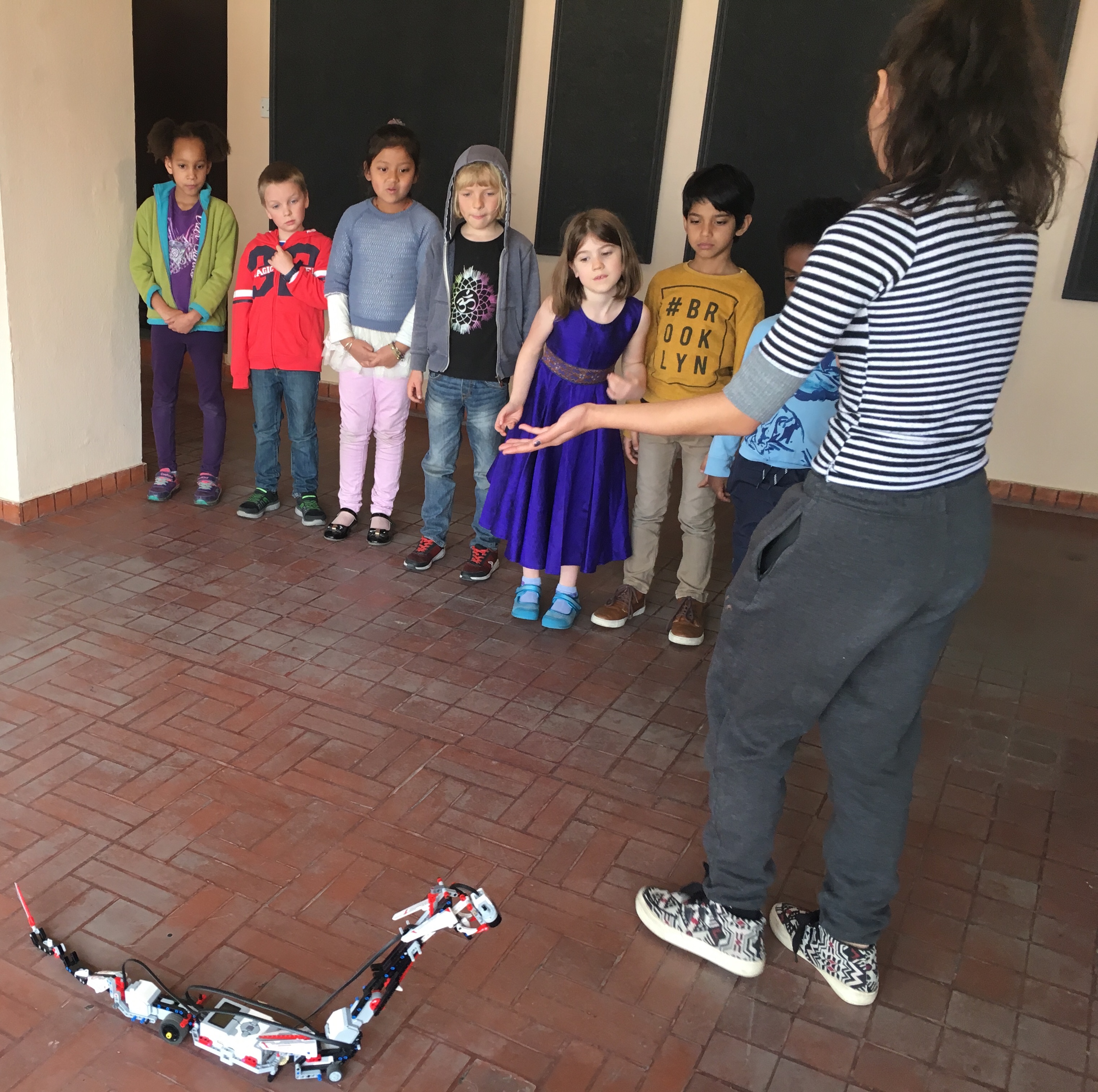 Week 25 in G1!
This week in reading, students learned more strategies for understanding their reading. We practiced making movies in our minds, keeping track of who is speaking, and what to do if you don't understand a word.
---
In writing, students worked to revise sentences in his/her book review and make them "not too long, not too short, but just right!" 
We worked to add catchy introductions and strong conclusions, 
as well as making some words stand out to our readers. 
---
Studen
ts learned about attributes (

size, shape, color, thickness, etc) of 2-D shapes in
 math this week. We also continued practicing fact families and learned some new math games. 
---
Next week we will begin our new science unit on plants and animals. Students will learn how living things have different external parts which help them to survive, grow, and meet their needs. 
---
G1 enjoyed seeing the seniors' robots on Wednesday! Ask your student to tell you about the different robots we saw.
[envira-gallery id="843″]
---
Our class read a poem called "Salute to the Olympics" at our Fabulous Friday assembly this morning. More information can be found on "
Class News
."
---
Upcoming important dates:
Monday 2/26 & Tuesday 2/27 – Visiting author John Coy
Tuesd

ay 3/6 – 

G1 Art/Nepali Studies field trip to Chobar & Taudaha Lake, 10:00am

-2:30pm
Saturday 3/10 – LSPA "The Great Lincoln Gala," 6:30pm at the Soaltee Crown Plaza Hotel, Rs.4,000
Friday 3/16 – Elementary Student-Led Conferences, more information to come
Saturday 3/24 – International Day, more information to come