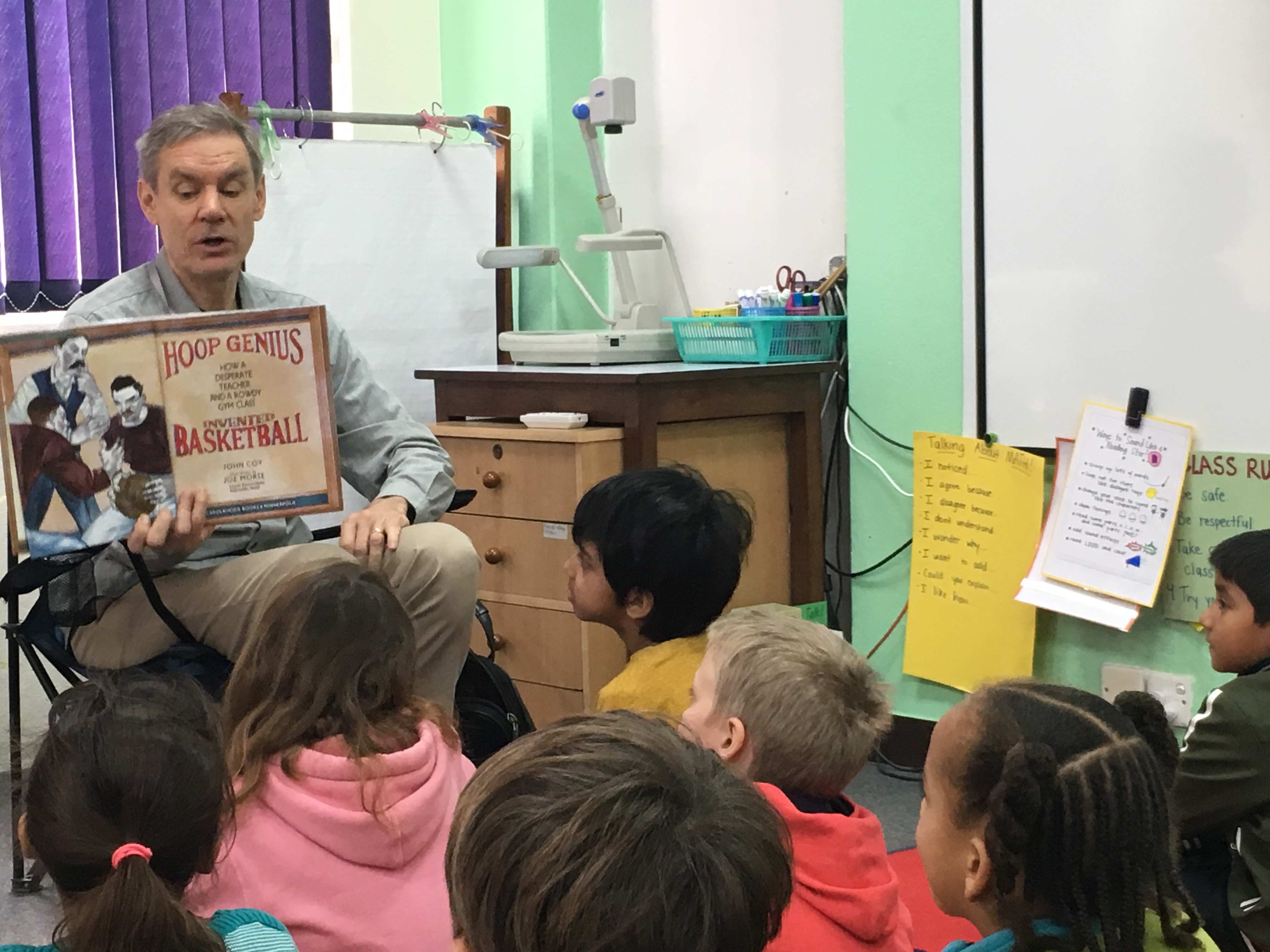 John Coy Visit 2/26/18 & 2/27/18
We really enjoyed our visit from author John Coy this week! Students learned a lot about the book publishing process and heard many of his books read aloud. We got to listen to "Vroomaloom Zoom," "Their Great Gift," and "Two Old Potatoes and Me" on Monday.
When John Coy visited G1 on Tuesday, we heard another story, "Hoop Genius." Then the author lead us through some writing. We visualized going on a trip and then wrote as much as we could, including many details about who we were with, what we could see and hear, and what happened while on the trip. John encouraged everyone to keep writing, not use an eraser, not ask for help with spelling, and to never say "I'm done!" during writing time.
Ask your child to tell you which John Coy book was his/her favorite. You can also read together the story that came home in your child's Take Home Folder on Tuesday! If he/she wants, your student may continue to work on the story at home.
[envira-gallery id="869″]