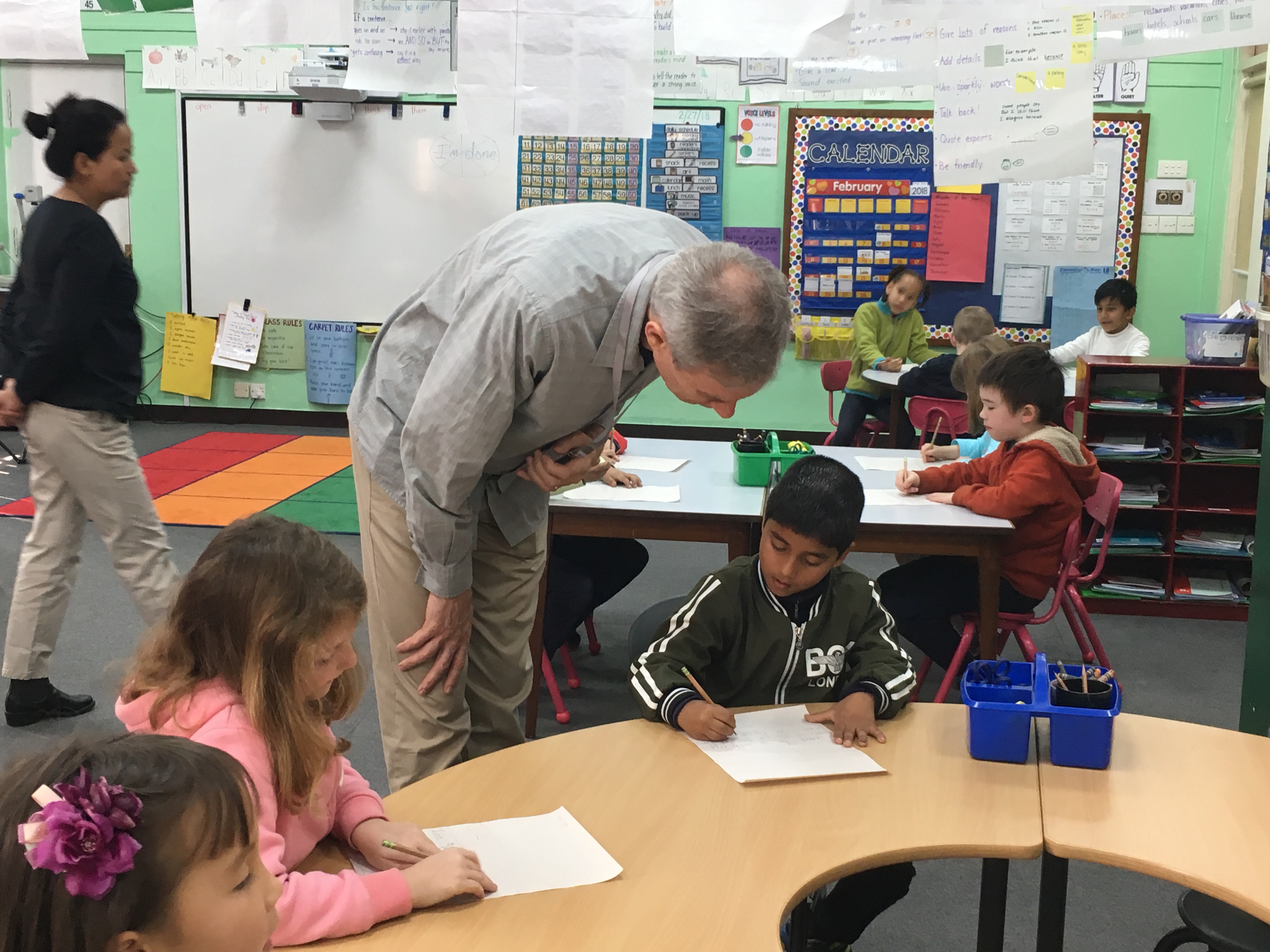 Week 26 in G1!
 In reading this week, each student recorded an audiobook to share with the P1 students. We practiced using all our tools to solve tricky parts quickly and reading with fluency and expression. We look forward to sharing our audiobooks with P1 on Monday! Parents can look forward to listening at Student Led Conferences on 3/16!
---
We also finished our read aloud book, "
Ramona the Brave
" by Beverly Cleary. Ask your student to tell you what they liked about the book. You can look for more books about Ramona in the LS library. We began reading aloud another book by Beverly Cleary called "
The Mouse and the Motorcycle
."
---
Students worked on revising and editing their book reviews during writing. To publish next week, each student will record a "Reading Rainbow"-style book review video!
---
This week in math, students learned about using function machines, the minute hand on the clock, and began to read digital time to the hour. Next week we will wrap up Unit 7 and take the assessment. Your child can practice the highlighted strands on IXL to prepare.
---
Our new science unit on plants and animals began this week. In this unit, students will be learning about how plants and animals use their external parts to help them survive, grow, and meet their needs, as well as how young plants and animals are like, but not exactly the same as, their parents. Identify plant and animal parts with your child this weekend and talk about how those parts can help that living thing survive!
[envira-gallery id="901″]
---
Upcoming important dates:
Monday 3/5 – Student-Led Conferences sign-ups begin, look for an email from LS
Tuesday 3/6 – G1 Art/Nepali Studies field trip to Chobar & Taudaha Lake, 10:00am-2:30pm
Wednesday 3/7 – Early Release Day, students dismissed at 11:50am
Saturday 3/10 – LSPA "The Great Lincoln Gala," 6:30pm at the Soaltee Crown Plaza Hotel, Rs.4,000
Friday 3/16 – Elementary Student-Led Conferences
Saturday 3/24 – International Day, more information to come