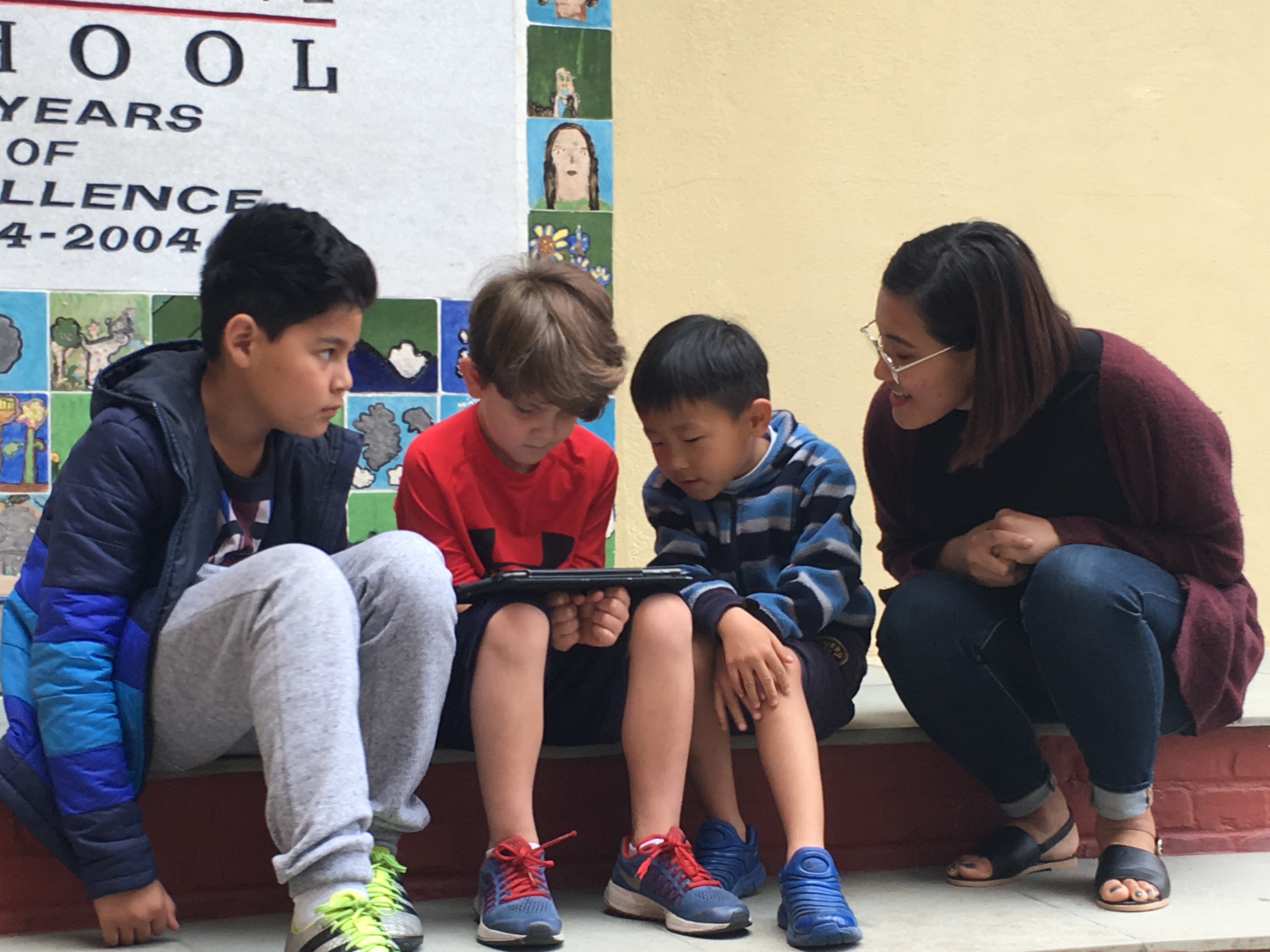 Reading Celebration 3/5/18
Grade 1 was pleased to celebrate their hard work in reading by sharing audiobooks that we created with the P1 class and our G5 reading buddies!
Each student in our class practiced reading a book from his/her book basket to record as an audiobook. Students worked hard to make their voices sound smooth, match the feelings, and to solve tricky words quickly. Then, each student used his/her iPad and the app "BookCreator" to take a photo of each page and record him/herself reading aloud.
Parents will get to listen to these audiobooks at Student Led Conferences on Friday, 3/16! Here is a sneak peek in photos:
[envira-gallery id="922″]