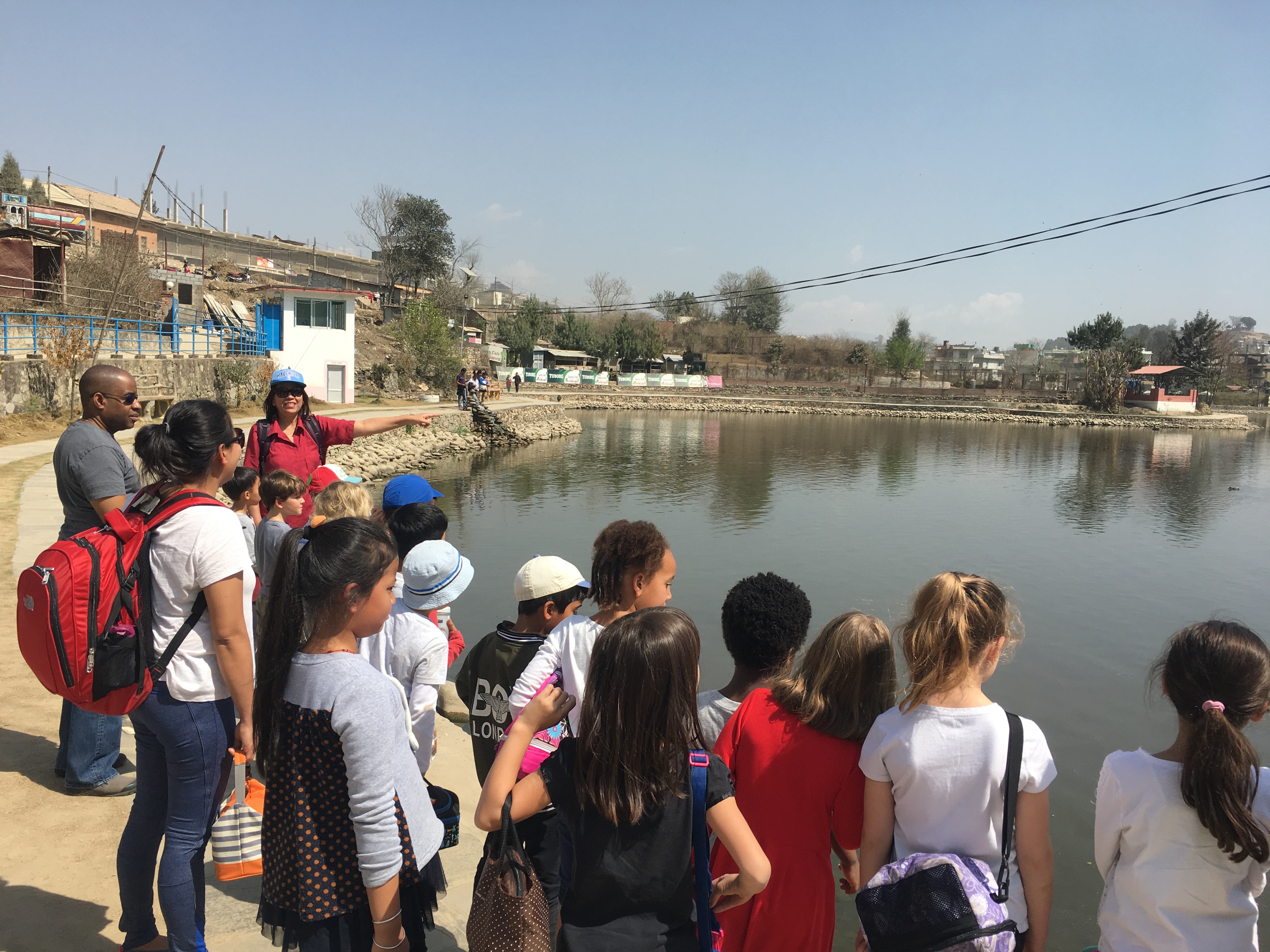 Week 27 in G1!
As we approach spring break, many of you may be making travel plans. If your child will miss any days of school, please contact me and Miss Pragya in advance so we can make arrangements for his/her absence before you leave.
---
On Tuesday we took our Art/Nepali Studies field trip to Chobar Gorge & Taudaha Lake! Find out more and see photos under "Class News."
---
In reading this week, we celebrated our hard work by sharing the audiobooks we created with P1 and our G5 reading buddies! You can get a sneak peek under "Class News" and can look forward to listening at Student Led Conferences! We also began a shared reading of the book "Tumbleweed Stew."
---
For the end of our opinion writing unit, each student recorded a "Reading Rainbow"-style book review video on Wednesday. The reviews are as convincing as can be, easy to read, and were read aloud with fluency and expression! Get ready to be persuaded to check out some different books when you hear the reviews at Student Led Conferences!
---
In math, we wrapped up Unit 7 by learning about the minute hand on the clock and beginning to read digital time to the hour. Next week, we will begin Unit 8 and students will be studying geometry, fractions, time to the half-hour, and bar graphs. I will update IXL to reflect those topics.
---
Our science unit on plants and animals continued this week with students sorting animals according to their external parts and making observations and comparisons of different plants found here at Lincoln School. Your child can explore this topic more by watching the videos under "animals" and "plants" on Brainpop, Jr. Login information can be found on under "Resources."
[envira-gallery id="984″]
---
Students are very much looking forward to sharing their learning with you next week on Friday at Student-Led Conferences! If you have not yet signed up for a time, there are still slots available until sign-ups close on Wednesday 3/14. Instructions were emailed on Monday 3/5. Let me know if you have any questions.
---
Upcoming important dates:
Saturday 3/10 – LSPA "The Great Lincoln Gala," 6:30pm at the Soaltee Crown Plaza Hotel, Rs.4,000
Friday 3/16 – Elementary Student-Led Conferences
Saturday 3/24 – International Day, more information to come
Thursday 3/29 to Sunday 4/8 – Spring Break, no school
Tuesday 4/17 – Visiting author Ammi-Joan Paquette