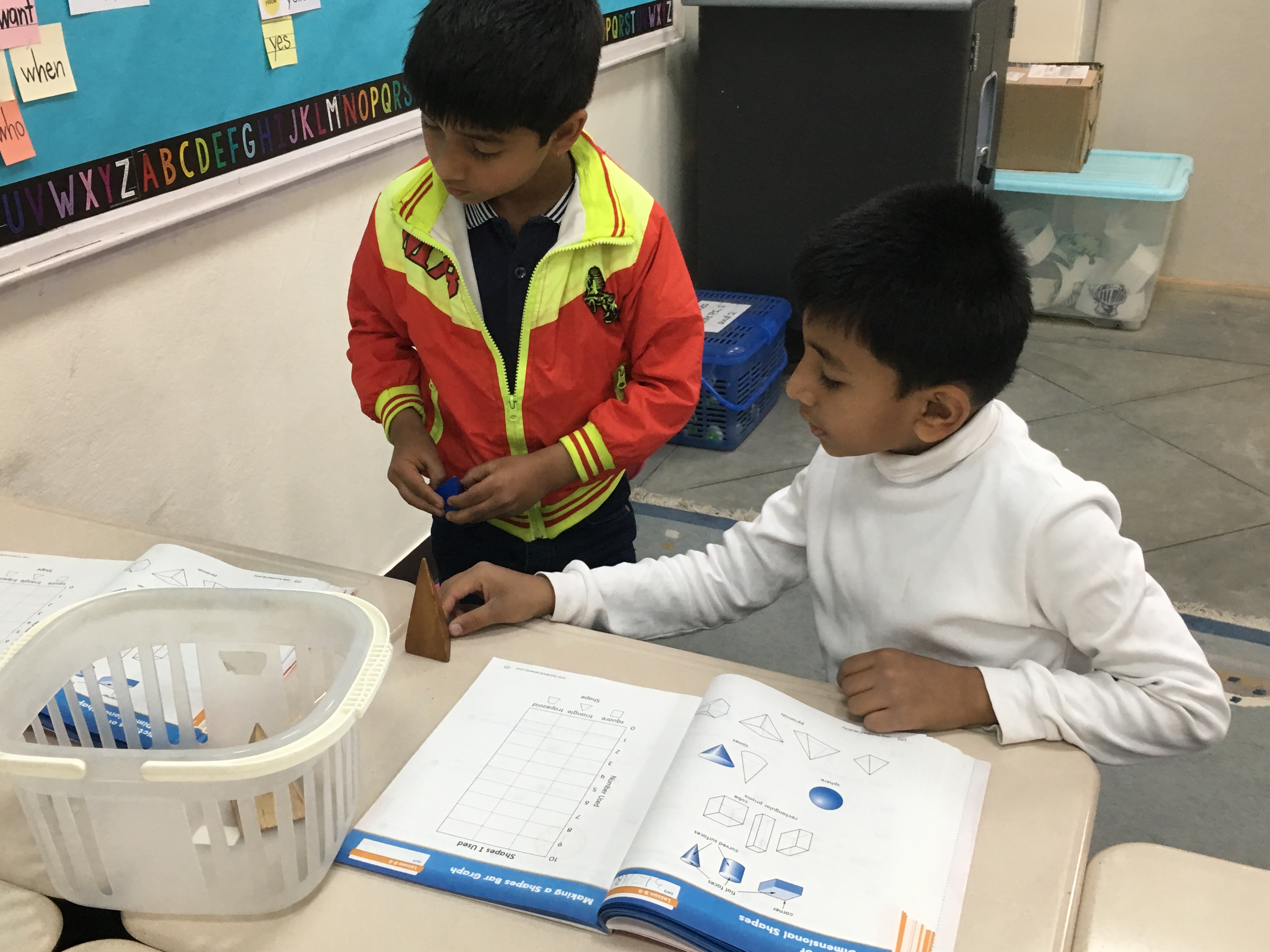 Short Week 30 in G1!
It was so great seeing everyone who came to International Day & the Service Expo on Saturday! If you missed it, find out more about G1's service learning project progress on our 
class website
.
---
This week we began a new shared reading book, 
Iris and Walter and the Field Trip
. Students practiced taking a sneak peek before they read, as well as making predictions and keeping track of where and when the story is taking place as they read.
---
As writers, students evaluated their own work and set a goal for improving his/her realistic fiction story. Students are continuing to write new adventures for their made-up characters, creating their own series of fiction books.
---
Students learned about combining two or more shapes to make a composite shape and about 3D shapes and their attributes in math. Help your child look for examples of 3D shapes around you!
[envira-gallery id="1120″]
---
In science, we wrapped up some work on animals and plants. We will begin a new unit in social studies on economics following break.
---
Spring Break homework:
Reading: Read for at least 15 minutes each day and practice making predictions. Practice sorting and writing word sort words.
Math: Home Link 8-6 and practice the highlighted skills on IXL.


---
Upcoming important dates:

Thursday 3/29 to Sunday 4/8 – Spring Break, no school
Monday 4/9 – G1 Number Scrolls video presentation at morning assembly, 8:00am in the Globe Theater, parents are welcome
Monday 4/16 – Nepali New Year Holiday
Tuesday 4/17 – Visiting author Ammi-Joan Paquette
---
Have a safe and happy Spring Break! See you back at school on Monday, April 9th.