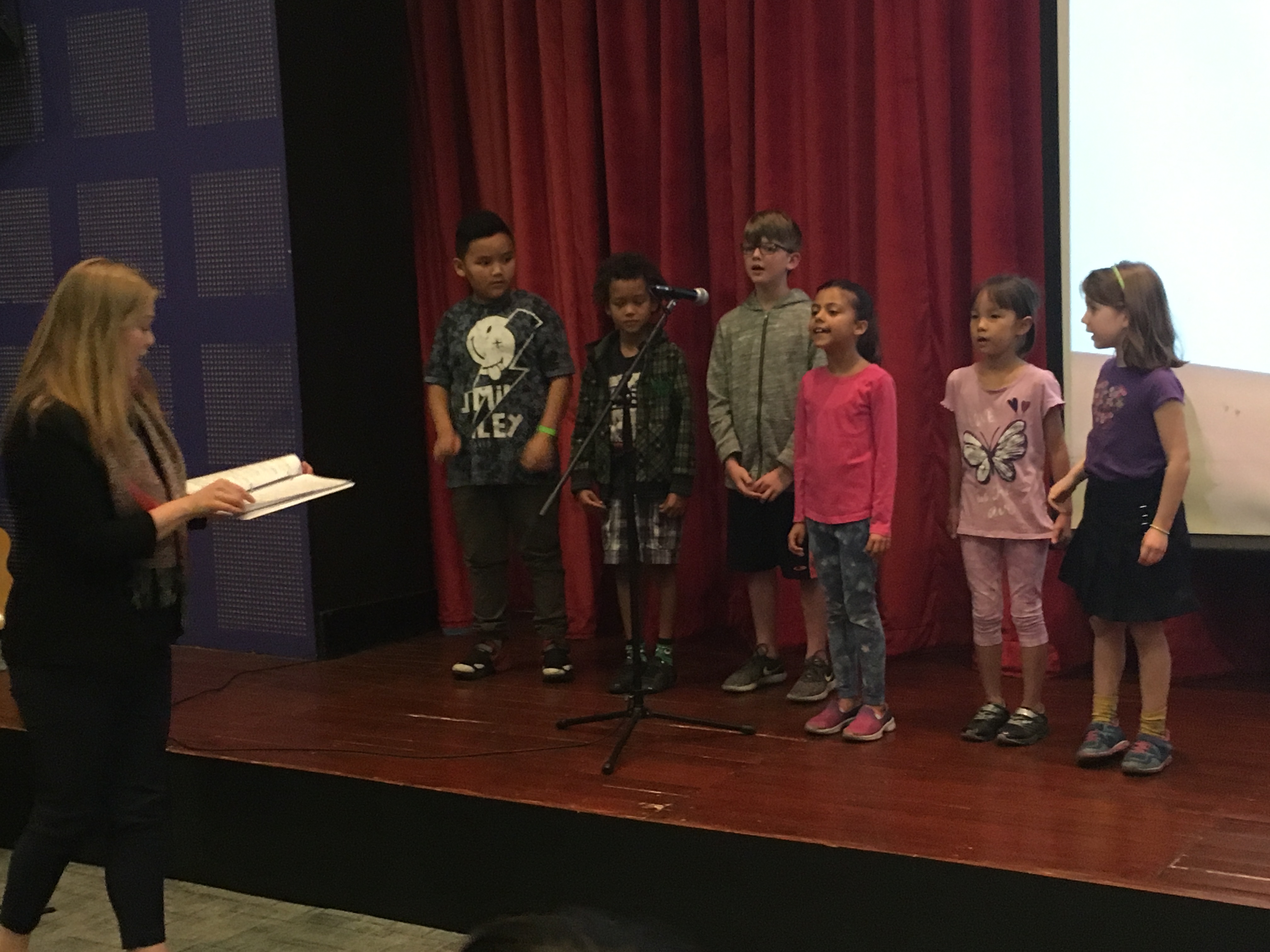 Week 33 in G1!
In reading this week, students learned to reread to notice more about a character by looking at the pictures and the words. We used what we learned to really "become" our characters and make our voices match their feelings as we read.
---
Students learned how to create chapters when writing a realistic fiction book and tried using patterns of three details to elaborate on a feeling or action like author Cynthia Rylant does.
---
We worked on adding three numbers together, as well as adding two 2-digit numbers, and used tools to help us in math. Students practiced clearly explaining his/her strategy for solving a problem so that others can understand their process step-by-step.
---
Our new science unit on light and sound kicked off this week with an investigation into the questions "What makes sound?" and "What does sound do to materials?" Ask your child what he/she discovered using tuning forks, a speaker, and a piece of paper!
---
Swimming during PE begins again next week!
Next week G1 swims: Monday 4/30 and Thursday 5/3.
The following weeks, G1 swims: Mondays, Wednesdays, and Thursdays.
Please be sure your child comes to school with a 
swimsuit, towel, and goggles inside a swim bag. Be sure everything is labeled with your child's name.
 If you do not want your child to participate in swimming on a particular day for any reason, please inform both me and 
Mr. Craig
 via email.
---
If your child will be leaving before the last day of school, Friday, June 1st, please let me know via email as soon as possible. This will help me make sure all assessments are complete and all student materials are gathered.
---
Upcoming important dates:

Monday 4/30 – Swimming during PE class begins
Monday 4/30 – ASA Season 4 begins
Friday 5/4 – Spring Music Showcase, 9:00am in Globe Theater
Saturday 5/5 – Spring Music Showcase, 2:00pm in Globe Theater, transportation provided
Friday 5/25 – Fun Finale Swimming after school, more info to come