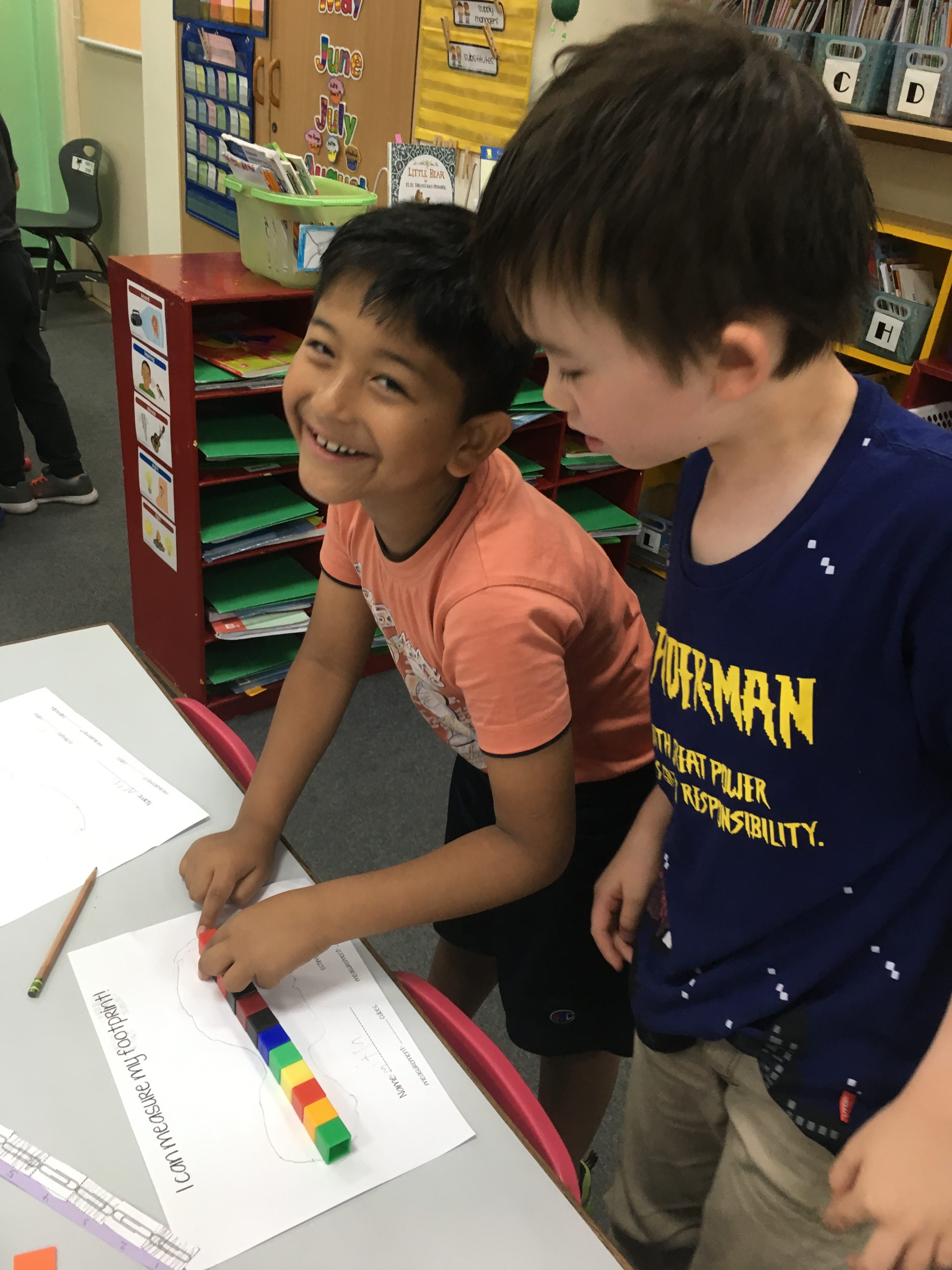 Week 37 in G1!
Please read all the way to the end of this email for important information on upcoming end-of-year events!
---
In reading, we finished a shared reading of the book George & Martha One More Time by James Marshall. Students practiced putting it all together and doing their very best reading with all the strategies they know.
---
Students had the opportunity to choose which kind of writing they would like to do using all they know from our four completed units. Some students chose to write Small Moment narratives, others are working on nonfiction how-to books or reviews, while a few chose to begin another realistic fiction series!
---
In math this week, we reviewed topics where students need more practice: function machines, graphing, measurement, and attributes of shapes.
---
In case you missed it, photos and videos from our Light & Sound final project have been posted on our class website. Be sure to check it out!

---
Today is the last day of ASA for this school year. All students will be dismissed at 3:05pm next week, except Friday when students will be dismissed at 11:50am.
---
Please locate any remaining library books over the weekend and return them to school on Monday.
---
Please be sure students come prepared for swimming on Monday and Wednesday! Students will not swim on Thursday next week. 
---
ES Activity Day is on Thursday, May 31. Students will participate in a variety of fun activities with other ES students both inside and outside. Please have your child wear comfortable clothes and shoes.
---
Upcoming important dates:

Friday 5/25 – Last day of ASA Season 4
Saturday 5/26 – Community Saturdays at LS from 9:00am-12:00pm, see Mr. Davis's email for more info and to sign up
Thursday 5/31 – ES Activity Da

y, no swimming

Friday, June 1

– Assembly at 11:00am in the gym, 11:50am dismissal