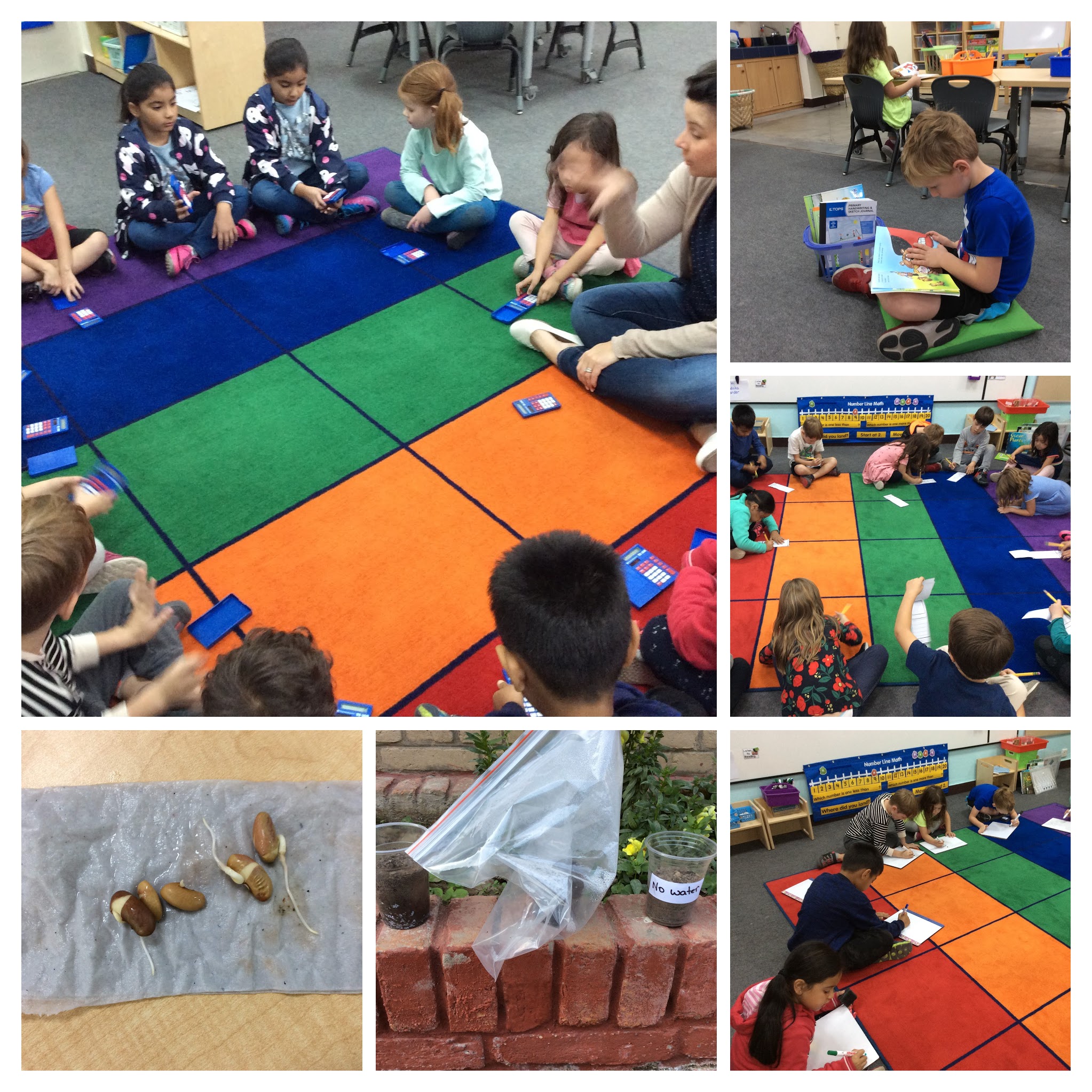 Week 13 Update
The past two days have been busy with reading, writing, math, science, and most importantly fun! I hope everyone has a wonderful Tihar.
The kids continue to work on their super reader powers and shared which ones are their favorites/most helpful.
partner power
picture power
reread power
snap word power
pointer power
sound power
persistence power
In writing, the kids learned to use a checklist as a tool to help guide their progress. They have been practicing putting spaces between words, capitalizing the first letter of a sentence, adding punctuation, and using the word wall to make their writing easier to read.
In math, they learned to use a calculator to solve addition problems. They completed a survey by asking their friends, "What's your favorite color?"
In science, they observed the seeds they planted last Friday, they noticed there was no change. They also observed a seed out of the soil and the germination stage. They will continue to document the changes they observe in their seeds/future plants.
Important Dates
Tihar – No School – November 7,8,9 (Return on Monday, November 12)
Early Release at 11:50 am (no lunch at school) – Wednesday, November 14
Thanksgiving -No School – November 22, 23 (Return on Monday, November 26)
P1 Schedule
Monday – Art & Music
Tuesday – PE & Music & Library
Wednesday – PE/Health & Art
Thursday – Music & Art
Friday – PE & Music