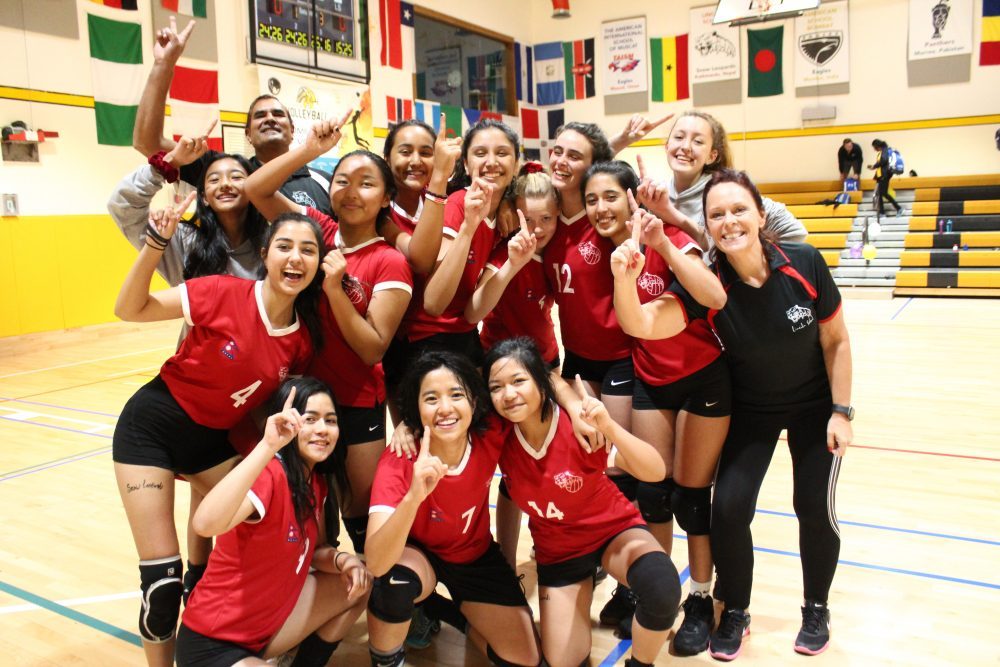 Lincoln are SAISA Girls Volleyball Champions 2019!
07 Nov 2019
-
Activities
,
All_School
,
Athletics
,
Athletics, Activities, Aquatics
,
Blog
,
Pillar: Compassionate Global Citizens and Leaders
,
Pillar: Confidence and Competence to Pursue Dreams
,
Pillar: Passion for Learning
,
Recent
,
SAISA
,
Volleyball
AMMAN, Jordan. — In the beautiful country of Jordan, ten international teams gathered through the friendly spirit of sportsmanship to compete in the SAISA 2019 Girls Volleyball tournament held at the American Community School in Amman. After months of practices, each team from various parts of the region brought fierce competition to the court. In the round robin style tournament, each team played a total of 9 games over the course of a three-day tournament.
The Lincoln girls team had a 24 hour journey to Amman, but were fortunate to have a relaxing day of floating in the Dead Sea and mud baths the day before the tournament. The anticipation was building within the team, and the time had finally come to show off the skills they built individually and as a team over the season. At last it was the first day of the tournament. After a long day of four tiring games, the Lincoln girls came out undefeated not losing a single set. In the second day, the girls set the bar high but knew they had what it would take, and again did not lose a single set- they were the only undefeated team left.
The girls were ecstatic with how well they were performing but knew each game was going to be a challenge. In the final round robin match, the Lincoln girls pulled through an intense game that went to three sets. In the semi-finals, Lincoln came in strong and won. Then it was time for the final game of the tournament. After a long game of cheers, sweat, and tears, the girls came out on top as the undefeated 2019 Girls Volleyball SAISA Champions! After months of swollen fingers, bruised knees, and lots of hard work, the girls molded together and played in a tournament that they would each never forget.
– Madison N