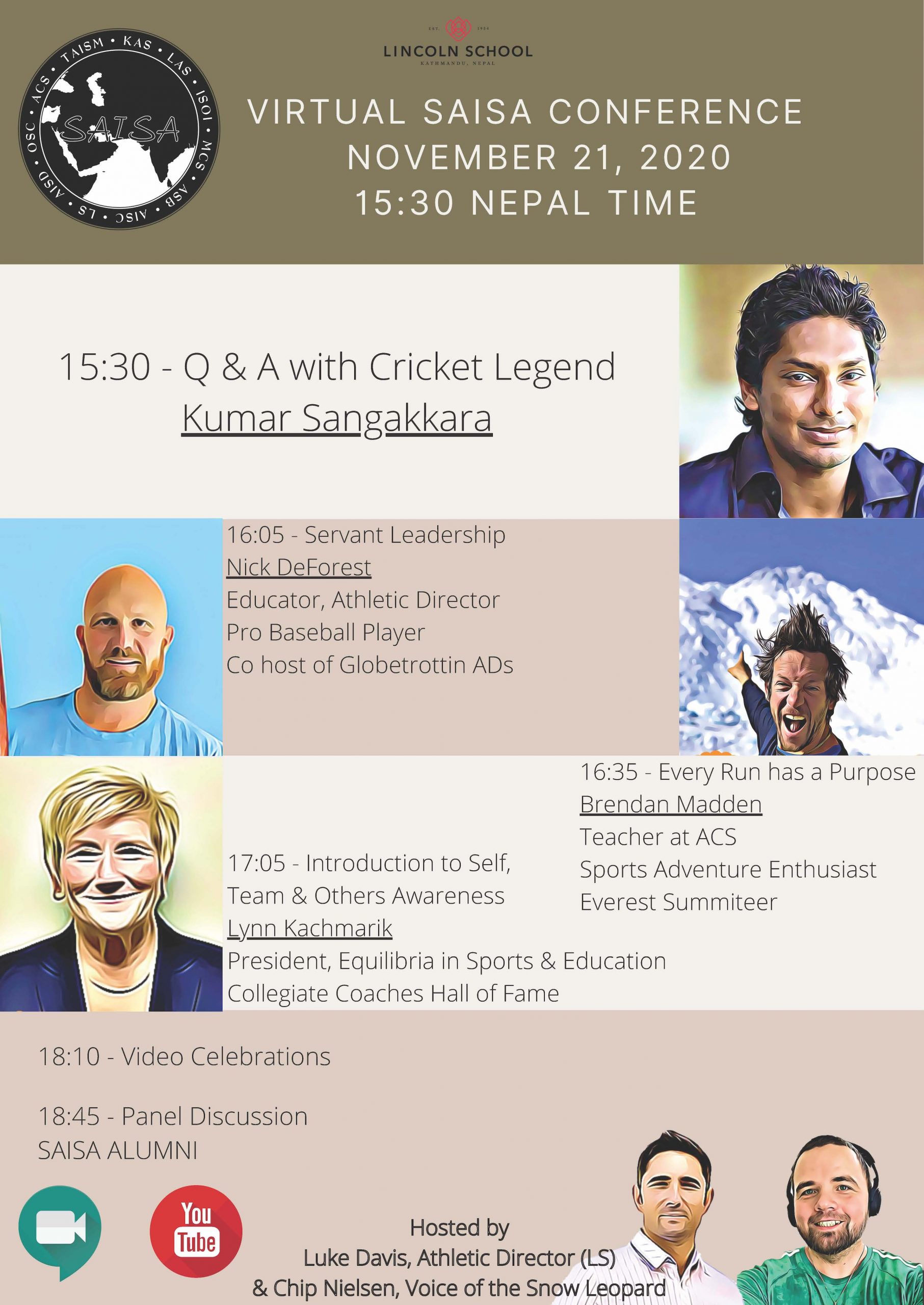 Lincoln Hosts Virtual SAISA Conference!
20 Nov 2020
-
Activities
,
All Parents
,
All_School
,
Aquatics
,
Athletics
,
Athletics, Activities, Aquatics
,
Badminton
,
Basketball
,
Blog
,
Events
,
Football
,
High School
,
Pillar: Compassionate Global Citizens and Leaders
,
Pillar: Confidence and Competence to Pursue Dreams
,
Pillar: Passion for Learning
,
Recent
We have a great lineup of speakers for the SAISA Conference this Saturday, November 21st. Our keynote speaker will be Cricketer and former Sri-Lankan captain, Kumar Sangakkara. Beyond this, we have an Everest summiteer, Brendan Madden; an administrator at AIS Vienna talking about student leadership; and the former US women's national Water Polo captain and coach for 10 years, Lynn Kachmarik, who will be doing a one-hour workshop on Equilibria. The event will end with some sports challenges, before being joined by SAISA alumni from around the world for a panel discussion. Go SAISA!