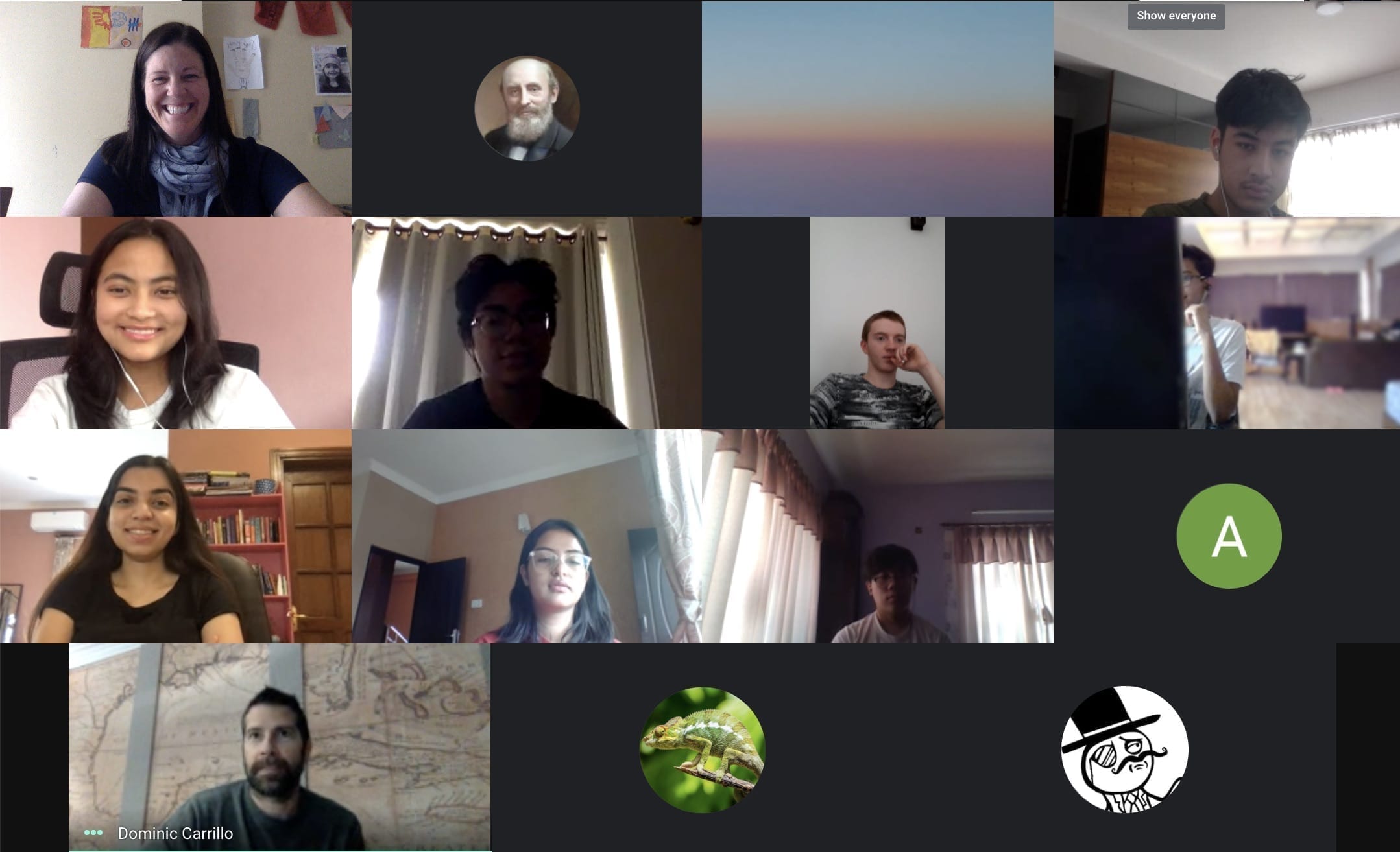 Visiting Author Inspires Students
04 May 2021
-
Activities
,
All_School
,
Blog
,
Events
,
Expressions
,
Global Citizens
,
Library
,
News
,
Pillar: Compassionate Global Citizens and Leaders
,
Pillar: Confidence and Competence to Pursue Dreams
,
Pillar: Passion for Learning
,
Pillar: Stewards of the Environment
,
Recent
Lincoln Students in a number of grades were delighted by a virtual visit with author and teacher Dominic Carrillo this week. Carrillo, a Mexican-American author who has written several novels for young adults, is also an international school teacher and speaker. He currently lives in Sofia, Bulgaria and is focused on an upcoming novel and teaching. He spoke to students about the writing process, the importance of perspective in storytelling, and the value of reading.