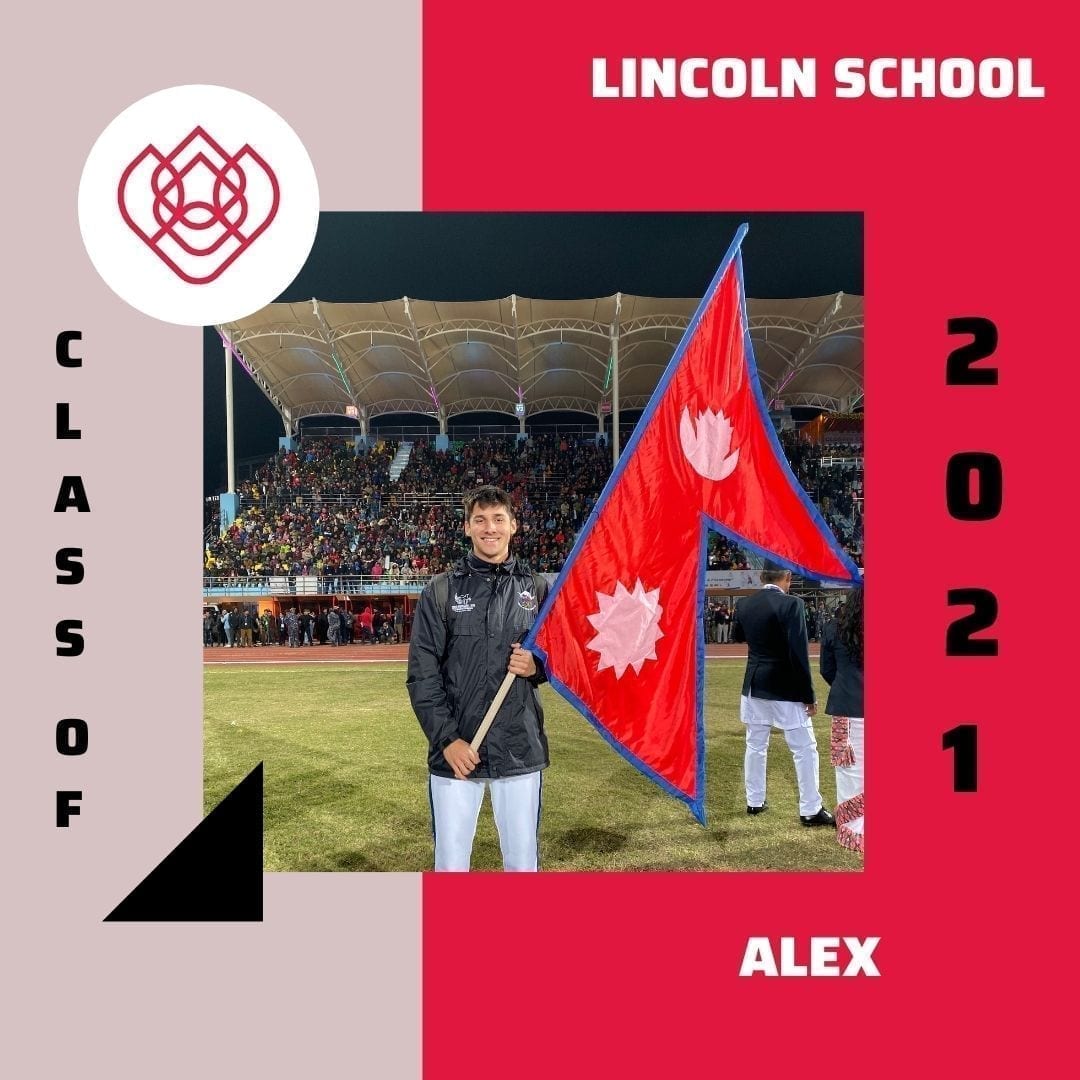 Senior Spotlight: Alex
06 May 2021
-
Activities
,
All_School
,
Athletics, Activities, Aquatics
,
Blog
,
Class News
,
Expressions
,
Global Citizens
,
News
,
Pillar: Compassionate Global Citizens and Leaders
,
Pillar: Confidence and Competence to Pursue Dreams
,
Pillar: Passion for Learning
,
Pillar: Stewards of the Environment
,
Recent
,
SAISA
,
Swimming
Leading up to Graduation, we will be highlighting members of the Class of 2021. Although Seniors all over the world have had their final year impacted by this pandemic, Lincoln School has a number of plans in place to honor the efforts of our graduating Seniors. Today, Alex is in the spotlight!
Alex first joined Lincoln "At the beginning!" and says some of his favorite memories include, "Being part of Lincoln's first SAISA Swimming win; Winning SAISA Boys' Football when it was hosted here in Kathmandu; being able to grow up with my class and experience the changes and improvements of Lincoln School; elementary After-School Activities, and the adventure playground." Alex might very well be one of the last current Lincoln students to remember "The Adventure Playground!"
Alex says his spirit animal would be a Snow Leopard (of course!), as "They represent self-reliance and balance." Alex is looking forward to completing "High School with friends I've had from the beginning." I'm sure Alex is also looking forward to representing Nepal at the Olympic Games in Tokyo this Summer! Congratulations, Alex, on this monumental achievement.
If Alex could trade places with a staff member it would be with Mr. Luke Davis, as "I would like to see what it is like to be an AD and organize SAISA."
Finally, Alex would like to thank, "The Davis brothers, as they have been part of the school community for a very long time and represent Lincoln to the fullest."
Thank you for being such a great Snow Leopard, Alex. We are all so proud of you!