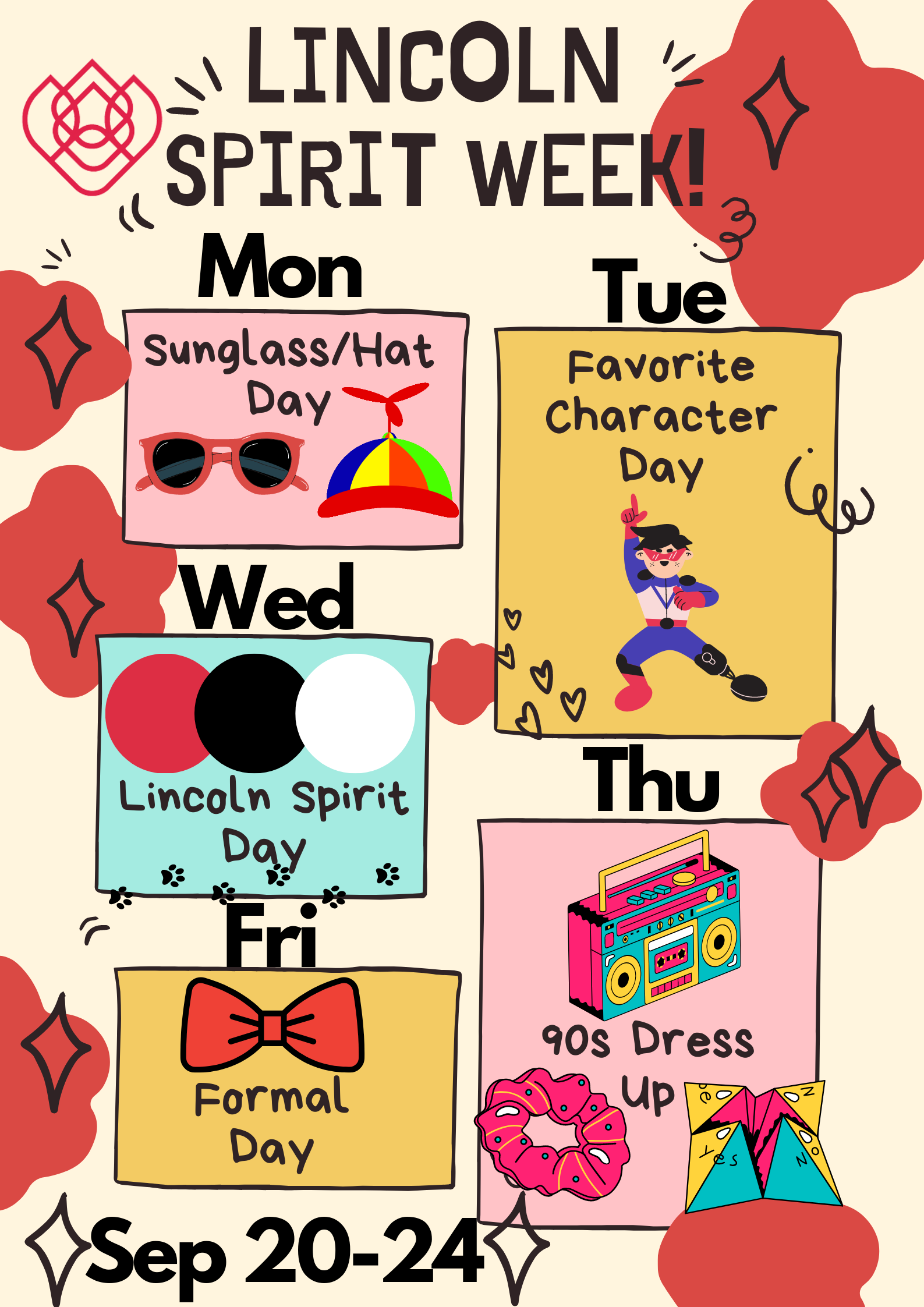 Lincoln Spirit Week: September 20-24!
16 Sep 2021
-
Activities
,
All_School
,
Blog
,
Events
,
Global Citizens
,
News
,
Pillar: Compassionate Global Citizens and Leaders
,
Pillar: Confidence and Competence to Pursue Dreams
,
Pillar: Passion for Learning
,
Pillar: Stewards of the Environment
,
Recent
Snow Leopards! Get ready for Spirit Week next week (September 20-24)! The Seniors are planning a fun-filled week of class challenges in the Secondary, while the whole school will have a specific theme each day. Have fun and show us your Snow Leopard spirit!