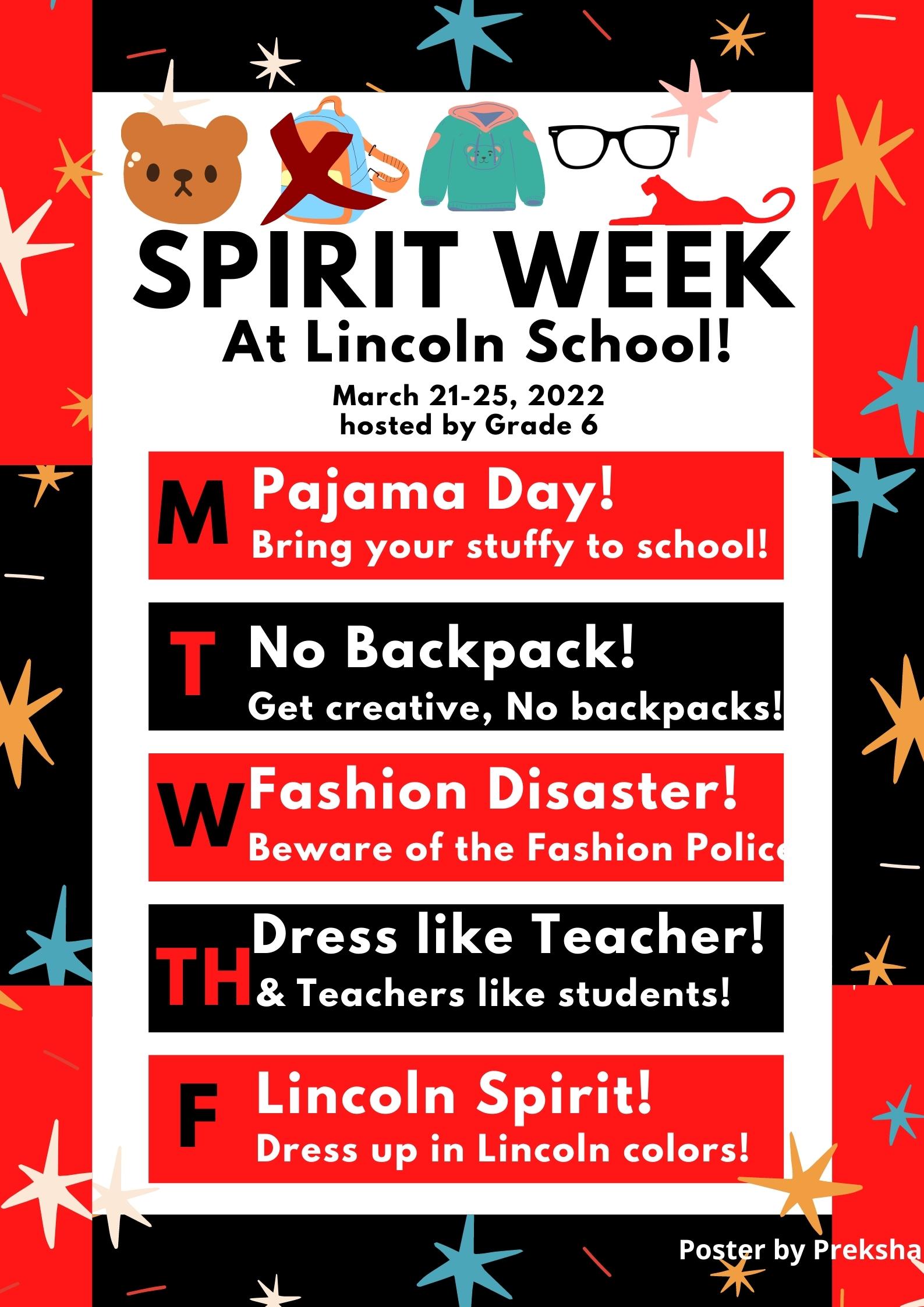 Celebrate Spirit Week Leading up to Spring Break!
17 Mar 2022
-
Activities
,
All_School
,
Blog
,
Events
,
Expressions
,
Global Citizens
,
Pillar: Compassionate Global Citizens and Leaders
,
Pillar: Confidence and Competence to Pursue Dreams
,
Pillar: Passion for Learning
,
Pillar: Stewards of the Environment
,
Recent
Join us in celebrating Spirit Week next week, March 21-25! Monday is PJ Day, Tuesday, bring your stuff in something other than a backpack, Wednesday, be a fashion disaster, Thursday, dress like a teacher, and Friday show your Lincoln School Spirit!