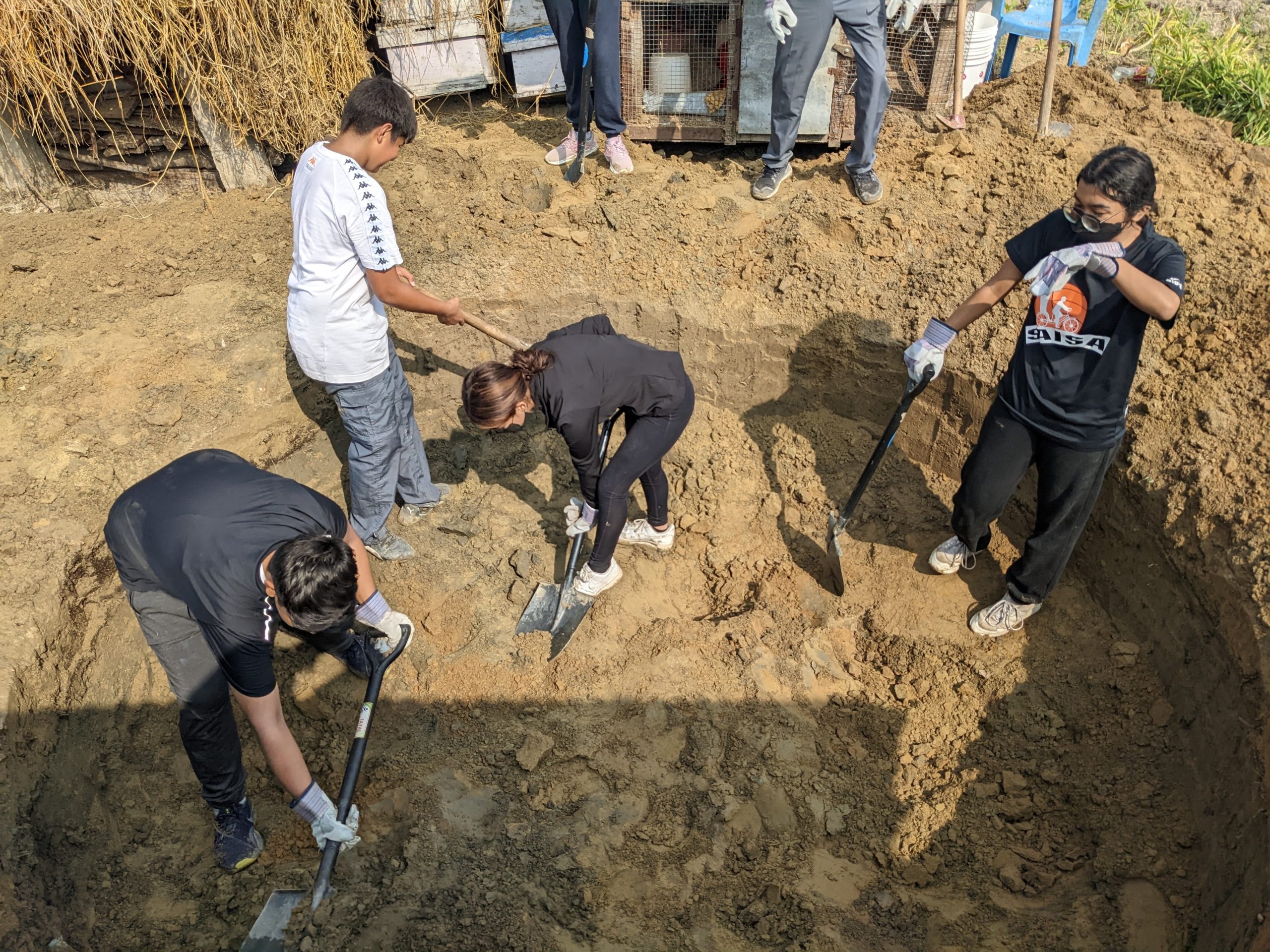 Grade 9 Constructs Biogas Dome on Service Nepal!
08 Dec 2022
-
Activities
,
Blog
,
Class News
,
Events
,
Global Citizens
,
High School
,
News
,
Pillar: Compassionate Global Citizens and Leaders
,
Pillar: Confidence and Competence to Pursue Dreams
,
Pillar: Passion for Learning
,
Pillar: Stewards of the Environment
,
Recent
,
Service
The 9th graders traveled to Chitwan for Service Nepal. Teamwork and a tough mentality allowed the students to construct a biogas dome. During advisory classes, students learned about sustainable practices and how they result in greater equity and quality of life. The journey and the work at the campsite were great avenues for building trust, teamwork, and creating memories. During the week, students also explored the local area and enjoyed jeep safaris – sighting rhinos, elephants, deer, crocodiles, owls, and peacocks! Back at the campsite, they connected, played volleyball, and enjoyed a Tharu dance session.