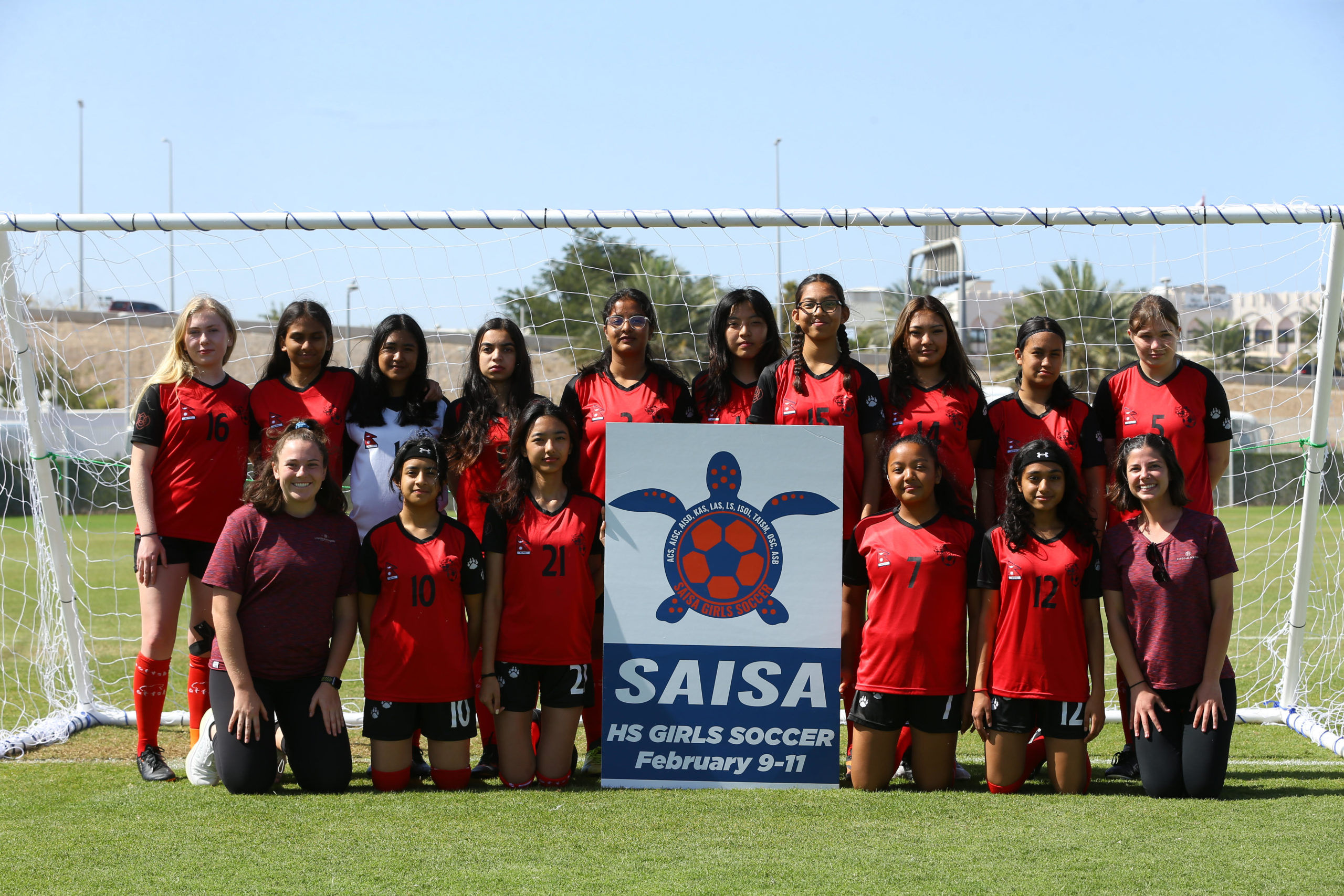 Lincoln Girls' Footballers Bring the Magic to Muscat!
24 Feb 2023
-
Activities
,
Athletics, Activities, Aquatics
,
Blog
,
Events
,
Football
,
Global Citizens
,
Pillar: Compassionate Global Citizens and Leaders
,
Pillar: Confidence and Competence to Pursue Dreams
,
Pillar: Passion for Learning
,
Pillar: Stewards of the Environment
,
Recent
,
SAISA
The Lincoln Girls' Football Team had the opportunity to travel to Muscat, Oman to participate in the 2023 SAISA Tournament hosted by TAISM. The team's hard work all season paid off by finishing with 2 wins and 3 losses in the tournament and showing improvement every game. The team grew on and off the field throughout the season and created amazing friendships along the way. We are very thankful for our experience in Muscat. We swam in the Gulf of Oman, made new friends, and were able to represent Lincoln School as student-athletes. We already can't wait for next season!