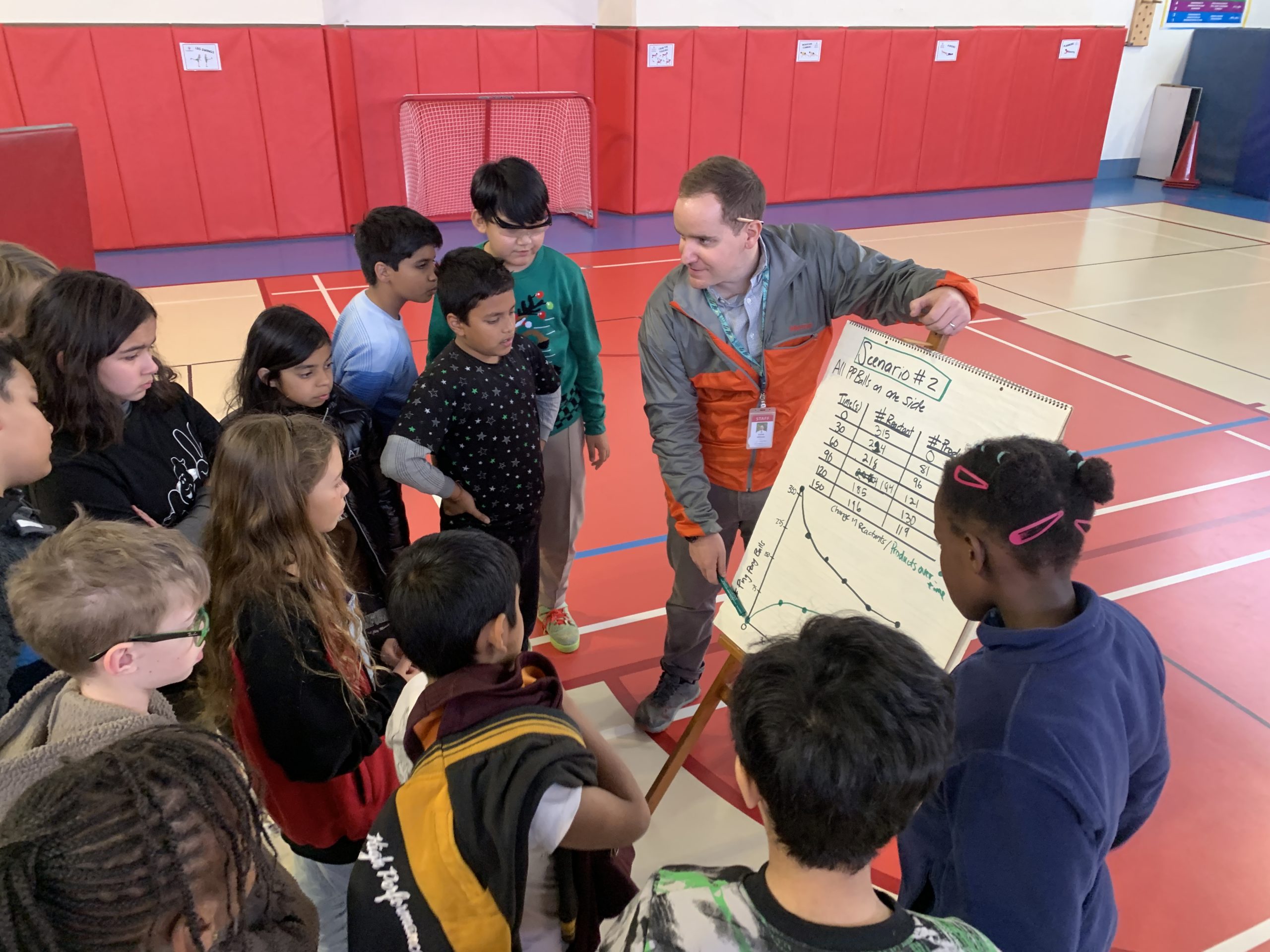 'The Reaction Chamber' an AP Chemistry & Grade 5 Collaboration
20 Mar 2023
-
Activities
,
All_School
,
Blog
,
Expressions
,
Global Citizens
,
Pillar: Compassionate Global Citizens and Leaders
,
Pillar: Confidence and Competence to Pursue Dreams
,
Pillar: Passion for Learning
,
Pillar: Stewards of the Environment
,
Recent
,
science
What is better than throwing hundreds of ping-pong balls inside an enclosed space? When the activity models the process of dynamic chemical equilibrium! Grade 5 students helped high school students taking AP Chemistry understand this complex scientific phenomenon by creating a kinesthetic model using ping pong balls and gym mats in an experience that neither class will forget.