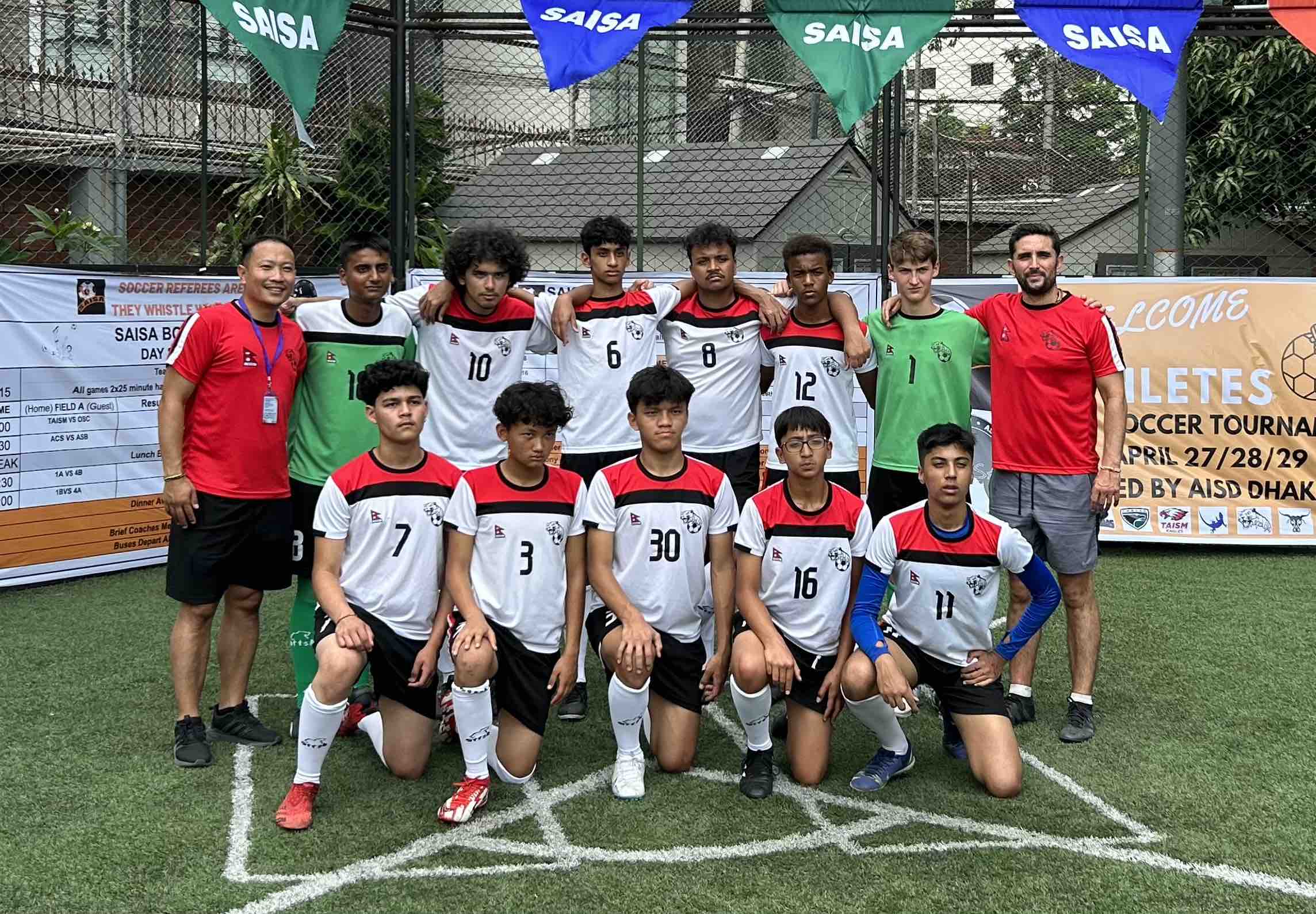 Boys' Football Team Displays Courage in the Heat of Dhaka
02 May 2023
-
Activities
,
Athletics, Activities, Aquatics
,
Blog
,
Events
,
Football
,
Global Citizens
,
News
,
Pillar: Compassionate Global Citizens and Leaders
,
Pillar: Confidence and Competence to Pursue Dreams
,
Pillar: Passion for Learning
,
Pillar: Stewards of the Environment
,
Recent
,
SAISA
The SAISA Boys' Football season has come to an end after what has been a huge effort over the last three days in very challenging, hot conditions in Dhaka. We are really proud of our players for pushing through in the heat and giving their all in each match. From the first match of the season over two months ago, the players have grown immensely both individually and collectively. During this tournament, they have learned about the challenges of SAISA football and this will help them become better players and more resilient individuals. We thank the players for their great efforts. We would also like to thank our Lincoln football families for giving their students this opportunity and understanding and supporting the value of these SAISA experiences. The football team will never forget this past weekend in Dhaka.