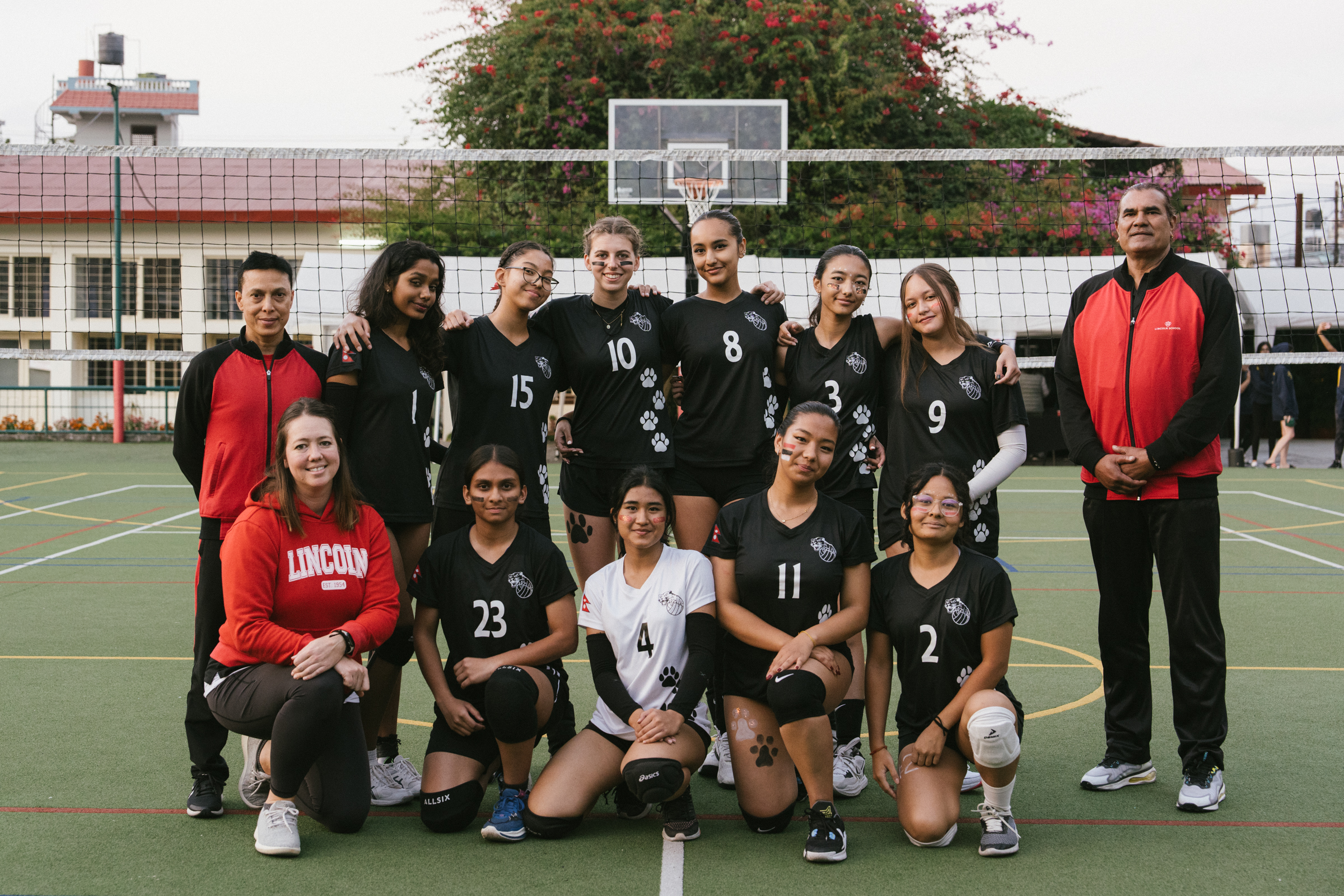 Lincoln Snow Leopards Reach the SAISA Girls' Volleyball Finals in Kathmandu!
07 Nov 2023
-
Activities
,
Athletics
,
Athletics, Activities, Aquatics
,
Global Citizens
,
High School
,
High_School
,
Pillar: Compassionate Global Citizens and Leaders
,
Pillar: Confidence and Competence to Pursue Dreams
,
Pillar: Passion for Learning
,
Pillar: Stewards of the Environment
,
Recent
,
SAISA
,
SAISA Girls Volleyball
,
Secondary
,
Volleyball
Congratulations to the incredible Snow Leopards for their outstanding performance in the SAISA Girls Volleyball Championships, hosted here at Lincoln! Despite a nail-biting 5-set thriller against TAISM, our team showed unmatched determination, skill, and sportsmanship all the way to the Championship match! You've made us all so proud! A heartfelt thank you to everyone involved who made this event in Kathmandu a roaring success! From the passionate players to the dedicated coaches, supportive families, and enthusiastic fans, your energy and enthusiasm created an unforgettable experience.
Click here to watch the Saisa Girls Volleyball highlight video: