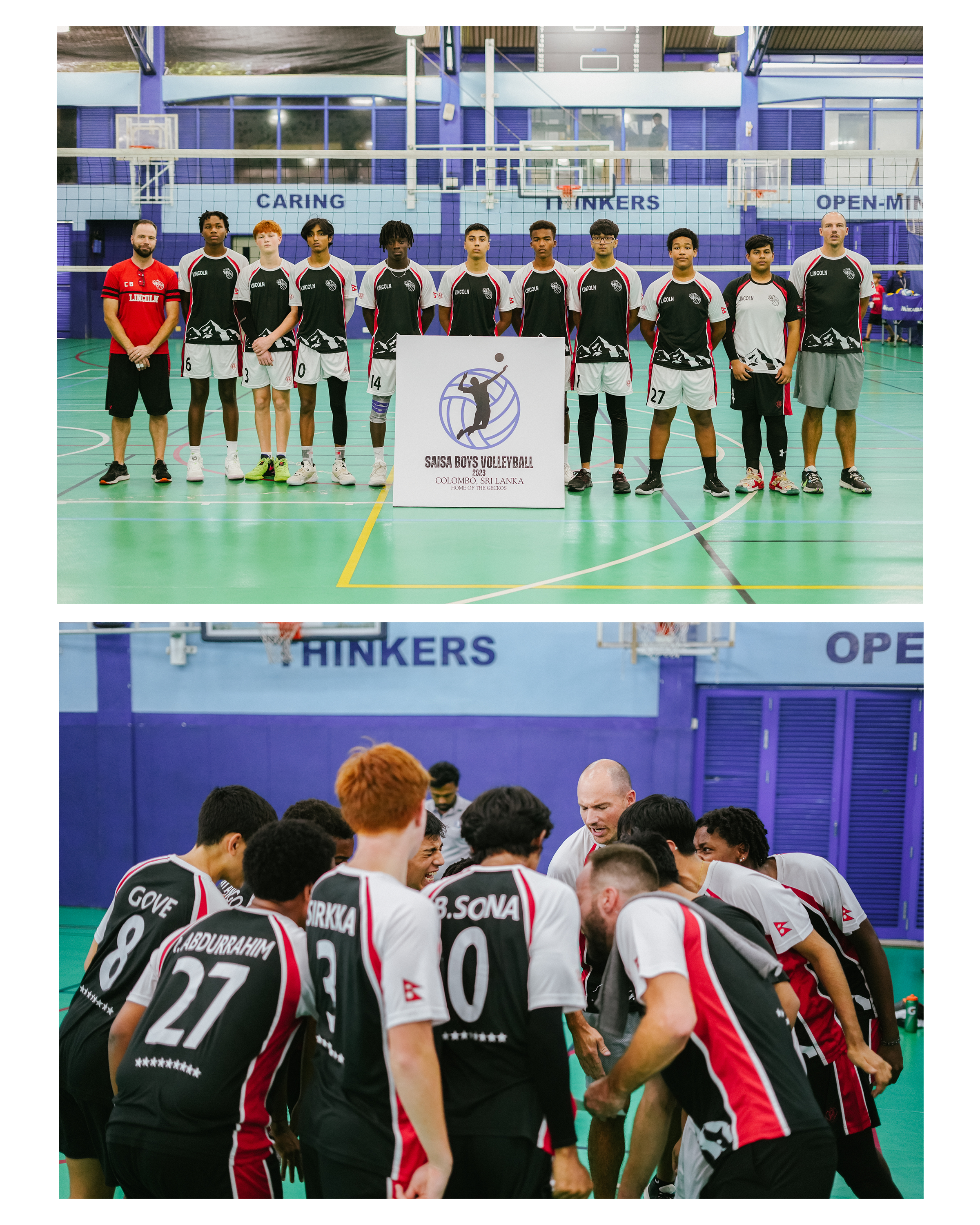 Exciting News from the Lincoln School Boys' Volleyball Team!
08 Nov 2023
-
Activities
,
Athletics
,
Athletics, Activities, Aquatics
,
Global Citizens
,
High School
,
High_School
,
Pillar: Compassionate Global Citizens and Leaders
,
Pillar: Confidence and Competence to Pursue Dreams
,
Pillar: Passion for Learning
,
Pillar: Stewards of the Environment
,
Recent
,
SAISA
,
Secondary
,
Volleyball
We're thrilled to share the fantastic achievements of our boys' volleyball team at the SAISA Championships in Colombo! Despite the tough competition, our team displayed exceptional skills and determination, finishing 5th overall. Their hard work and dedication truly shone through, paving the way for a promising future!
On the last day of the tournament, our Snow Leopards roared with pride, securing victories in 3 out of 4 games. These incredible wins propelled us to the rankings, marking a remarkable journey filled with teamwork, perseverance, and sportsmanship. The SAISA atmosphere was electric, with our boys exchanging S-Pins with players from other schools and embracing the true spirit of competition. We couldn't be prouder of their achievements and the positive energy they brought to the tournament.
Please click here to view the tournament video: