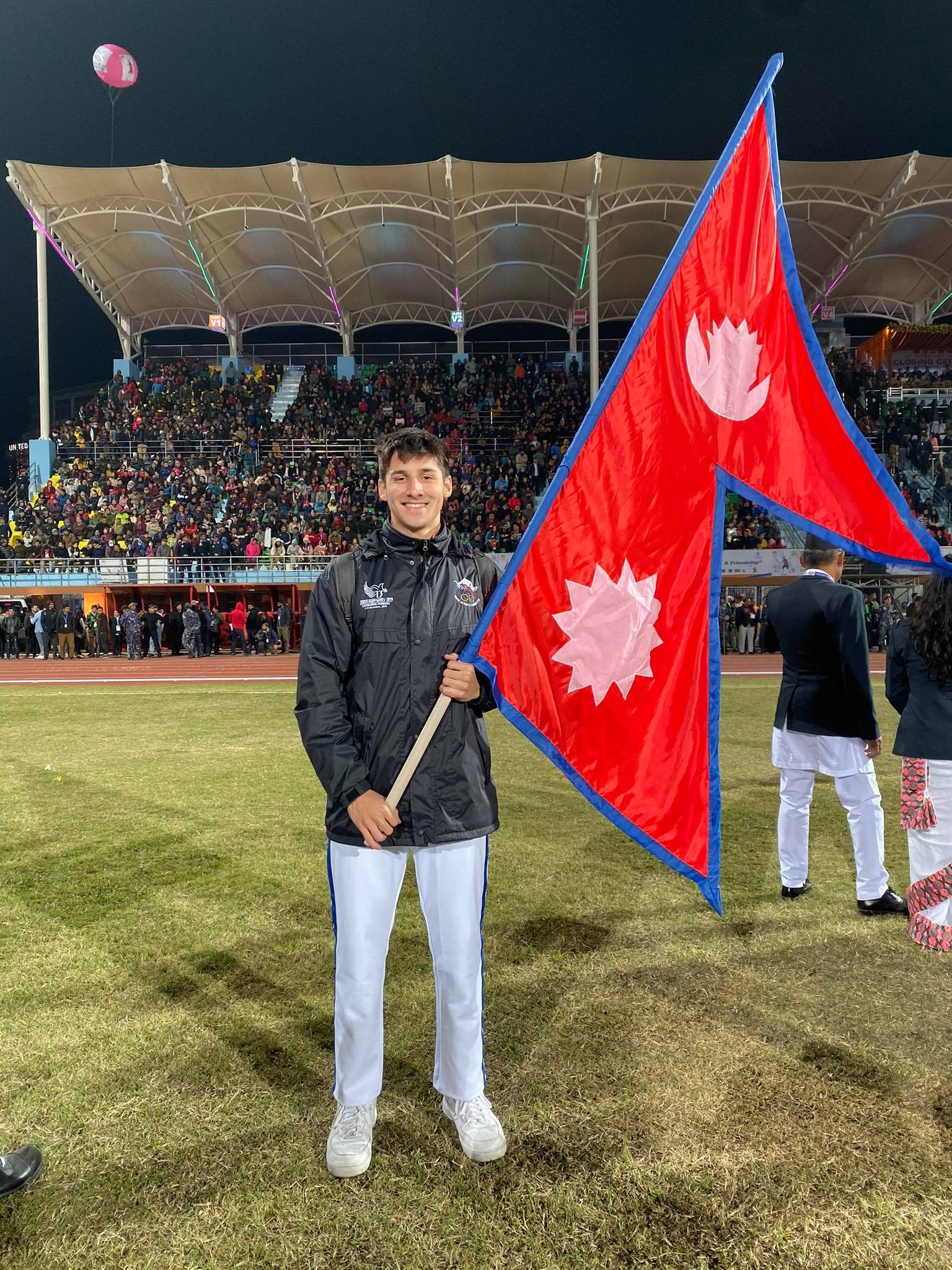 SNOW LEOPARD TO CARRY THE NEPAL FLAG AT OPENING CEREMONY!
22 Jul 2021
-
All Parents
,
All_School
,
Aquatics
,
Athletics
,
Athletics, Activities, Aquatics
,
Blog
,
Events
,
News
,
Pillar: Confidence and Competence to Pursue Dreams
,
Pillar: Passion for Learning
,
Recent
,
Swimming
What an honor! Beyond representing Nepal at the upcoming Tokyo Olympics, Lincoln Snow Leopard, Alex Gadegaard Shah, has now been chosen to carry the flag at the Opening Ceremony tomorrow, Friday, July 23 at 8:00 PM local time. Alex says, "I am eager to represent Lincoln School and Nepal. I am motivated to make everyone who has supported me proud." Alex will contest the 100-meter Freestyle on July 27th at around 3:45 PM Kathmandu time, and will be hoping to break his own national record. Good luck, Alex!