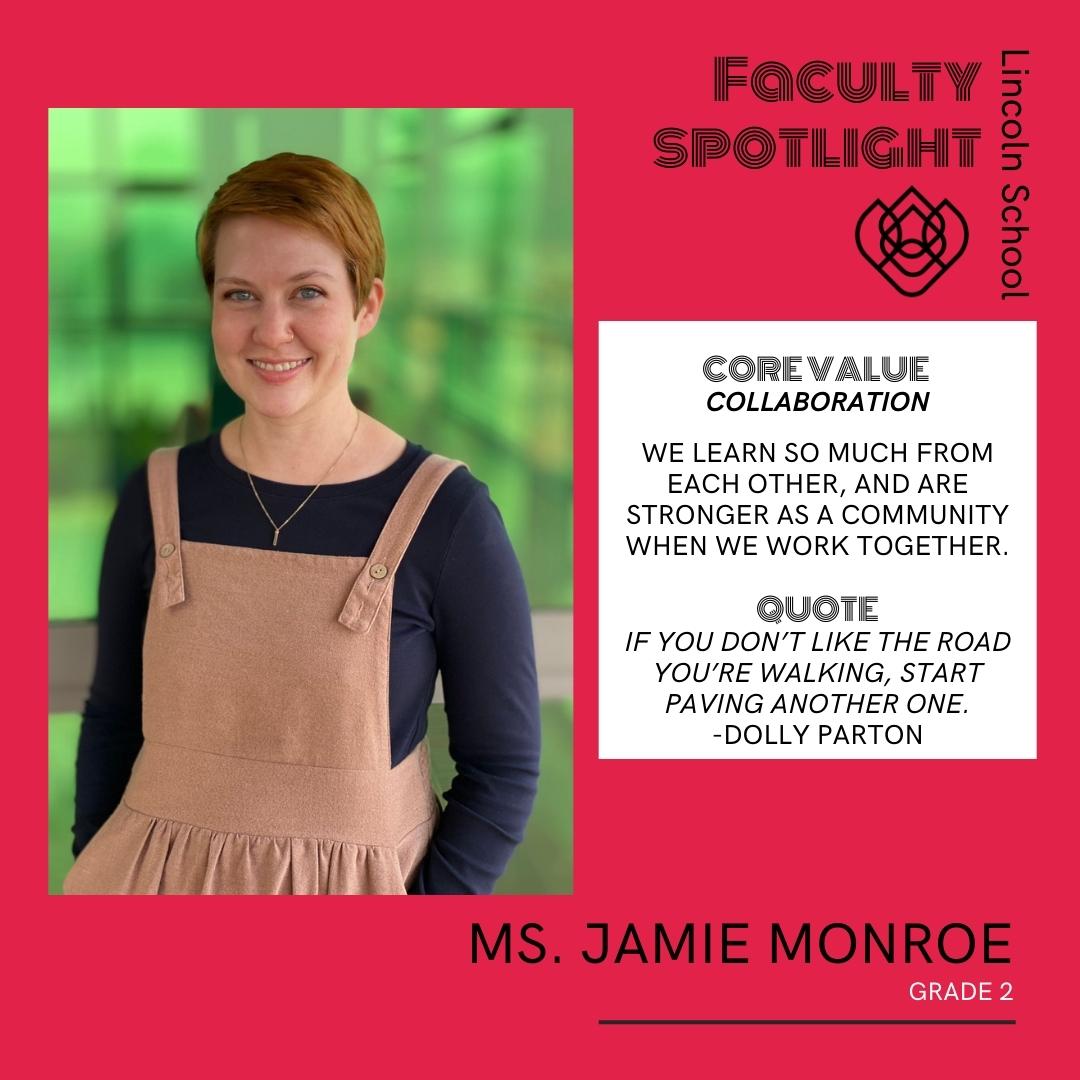 Faculty Spotlight: Ms. Jamie Monroe
29 Nov 2021
-
All Parents
,
Blog
,
Elementary
,
Expressions
,
Global Citizens
,
Grade 2
,
Pillar: Compassionate Global Citizens and Leaders
,
Pillar: Confidence and Competence to Pursue Dreams
,
Pillar: Passion for Learning
,
Pillar: Stewards of the Environment
,
Recent
Jamie Monroe joins Lincoln from Wichita Falls, Texas. After spending time in public relations at Disney World, she began working with Seniors as a High School College & Career Counselor. Her experience in this role inspired Jamie to work with younger children before they have preconceived ideas of what they would like to be and, consequently, began her career in primary education. Jamie loves international teaching: "It is amazing to teach students from all over the world," she shared. The diversity of people and their experiences stood out to Jamie in her first impressions of Lincoln. "I feel the Lincoln School community is very special," Jamie said. Beyond the community, she appreciates the collective effort to care for the campus and the people within it. Recently, in preparing for a Grade 2 science experiment, Jamie learned that substances can be two states of matter at once, like a non-Newtonian fluid. Jamie is inspired by her students, especially when they have an "Aha!" moment. "I learn from their experiences every day." We are so fortunate to have Jamie as part of our Lincoln family.