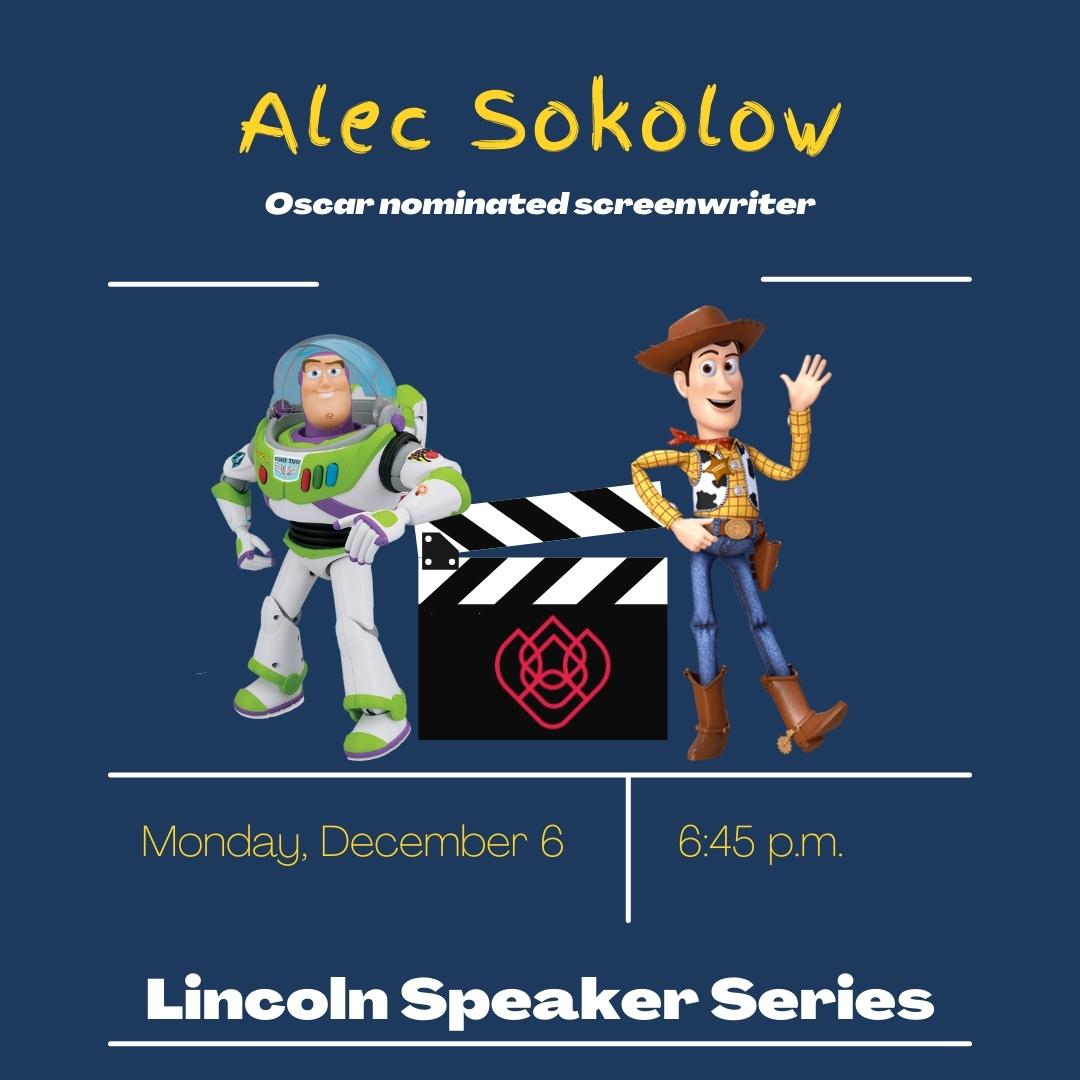 Lincoln Speaker Series with Oscar Nominated Screenwriter
02 Dec 2021
-
All Parents
,
All_School
,
At Home Learning
,
Blog
,
Events
,
Expressions
,
Global Citizens
,
News
,
Pillar: Compassionate Global Citizens and Leaders
,
Pillar: Confidence and Competence to Pursue Dreams
,
Pillar: Passion for Learning
,
Pillar: Stewards of the Environment
,
Recent
The Advancement Office is excited to announce a virtual talk with Oscar-nominated screenwriter, Alec Sokolow (Toy Story). Alec will open the conversation by sharing his story and character development expertise before specific student volunteers can unmute their mics during a Q&A session. We hope you can join us for this excellent opportunity to learn from an accomplished screenwriter who has worked on more than 60 Hollywood productions! This event is open to all Lincoln families and students, though most appropriate for students in grade 2 and above.