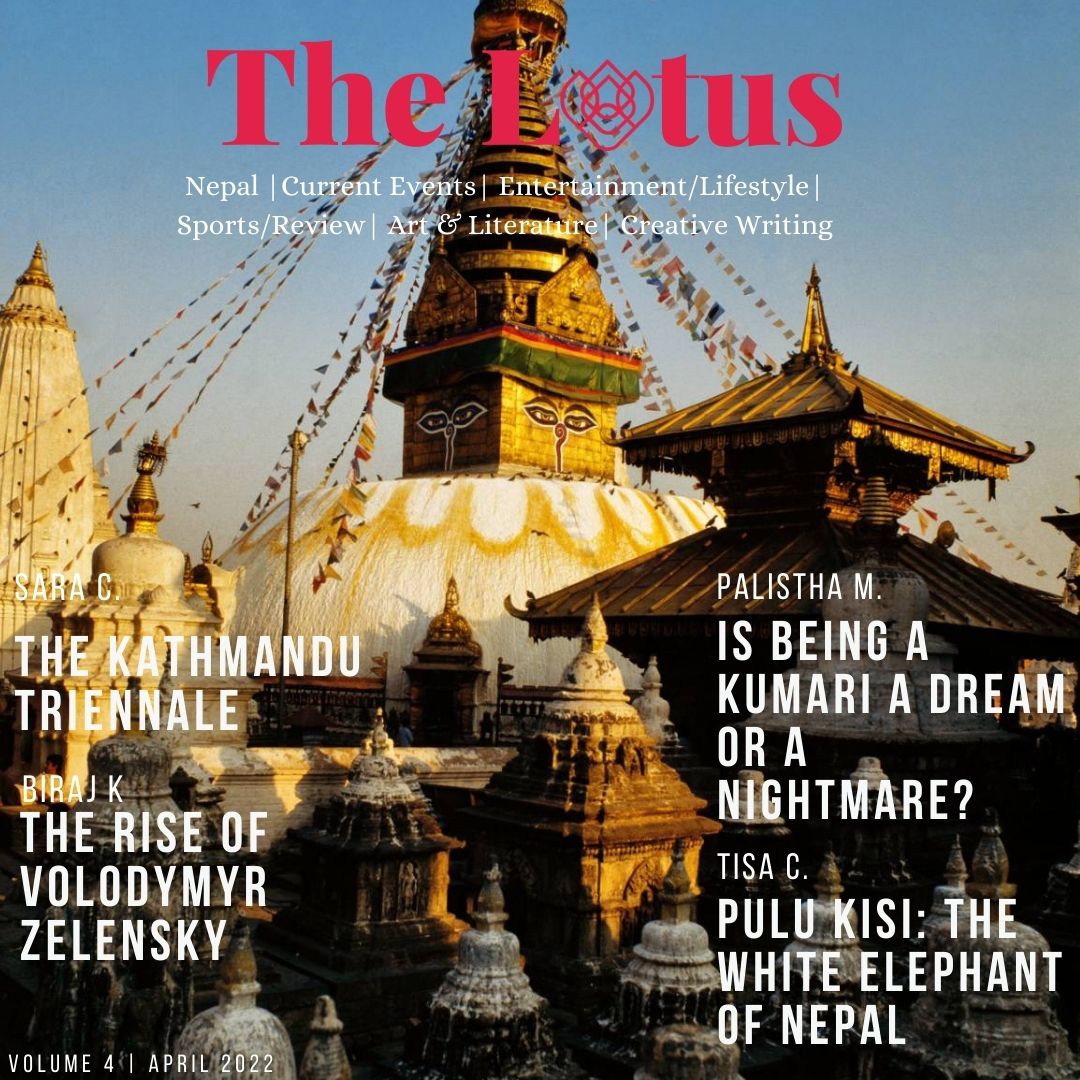 The Lotus: Volume 4
13 Apr 2022
-
All Parents
,
Blog
,
Events
,
Expressions
,
Global Citizens
,
High School
,
News
,
Pillar: Compassionate Global Citizens and Leaders
,
Pillar: Confidence and Competence to Pursue Dreams
,
Pillar: Passion for Learning
,
Pillar: Stewards of the Environment
,
Recent
It is our pleasure to continue Lincoln School's publication of The Lotus. This month, many in our team of writers wanted to focus their articles on our beautiful and unique host country, Nepal. From ancient traditions to covering the earthquakes in 2015, we hope that March's magazine is enlightening for everyone. Read the issue here.