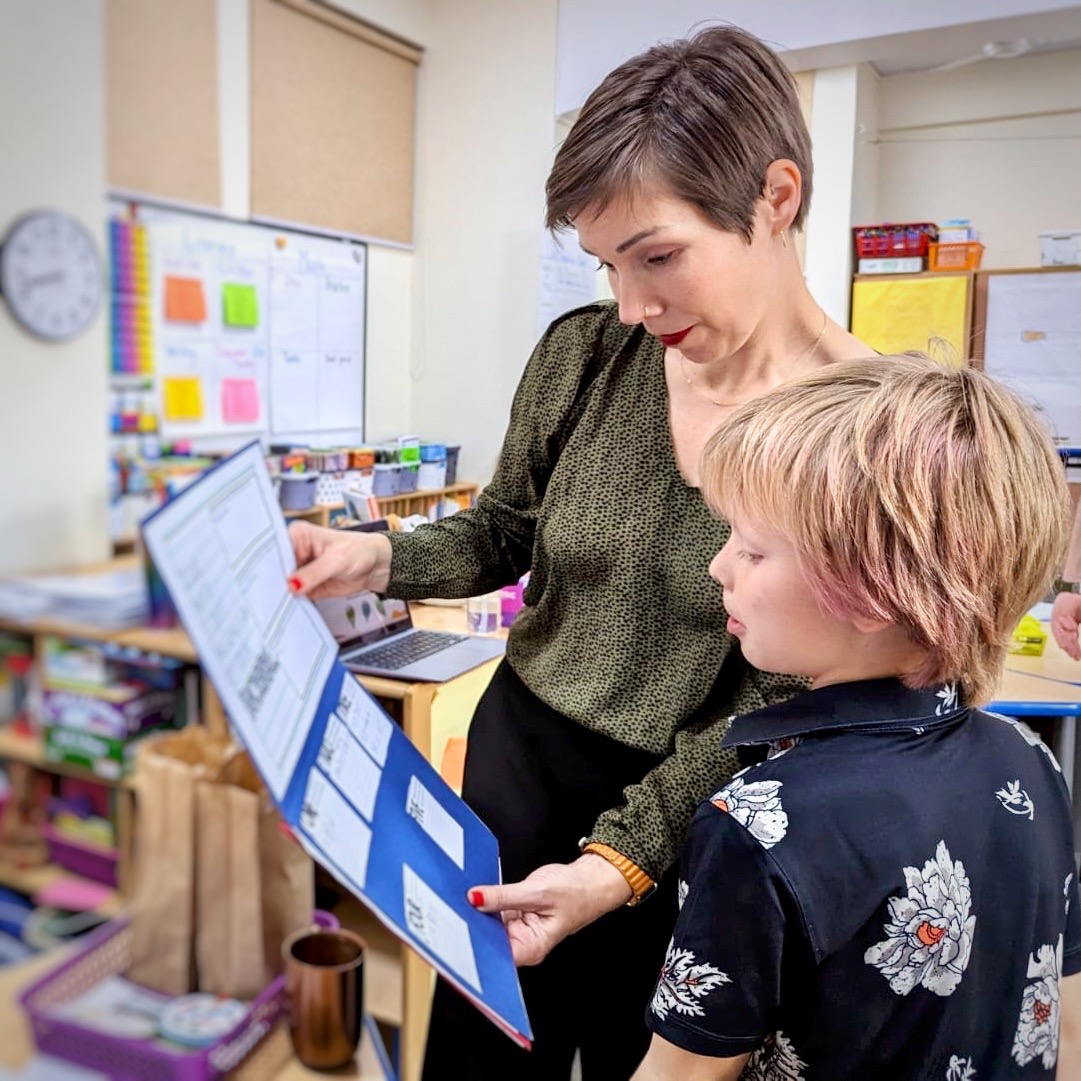 Student-Led Conference Success!
15 Mar 2023
-
All Parents
,
Blog
,
Elementary
,
Elementary Parents
,
Events
,
Expressions
,
Global Citizens
,
Pillar: Compassionate Global Citizens and Leaders
,
Pillar: Confidence and Competence to Pursue Dreams
,
Pillar: Passion for Learning
,
Pillar: Stewards of the Environment
,
Recent
Elementary students expertly guided their families through their classrooms to show all that they have learned this year. Student-Led Conferences provided an opportunity for elementary students to dynamically share with families their learning, to reflect on their growth as well as their next steps, and to celebrate their accomplishments alongside teachers and caregivers. It was wonderful to see so many families engaged and to observe our students' leadership in their learning.