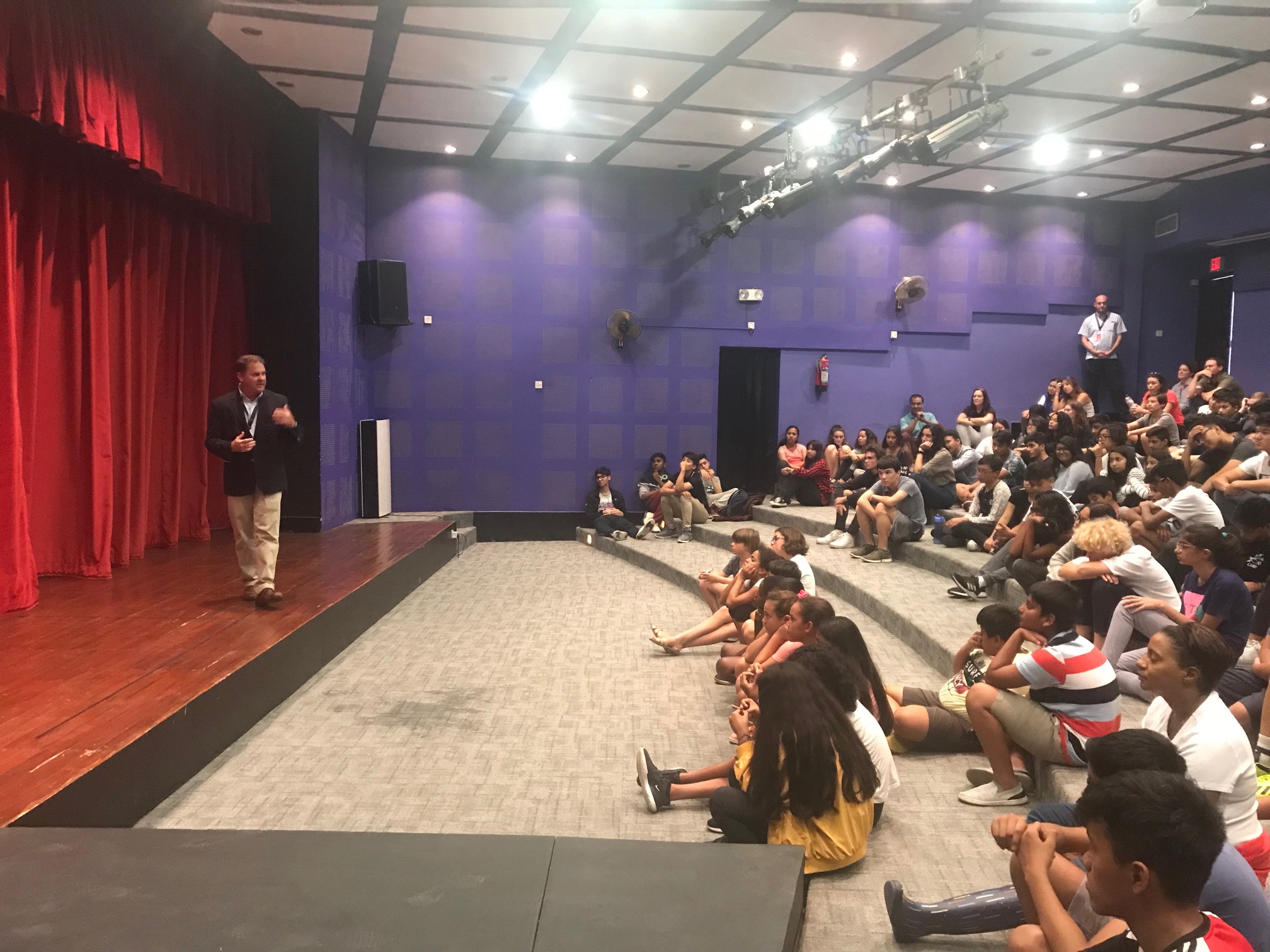 Special Visit from DC!
Jeff Platenberg, Assistant Superintendent for Facilities, Security and Transportation, Fairfax County, spent last week at Lincoln School. He is sponsored by Dr. Bea Cameron, Regional Education Officer, Office of Overseas Schools/Department of State to collaborate with us as we move forward to upgrade our facilities, security and transportation and develop our Master Facilities Plan.
He met with administration, teachers, staff, parents, the School Board, US Embassy personnel and students. He also spoke to the secondary students students during Advisory about the work he does and his impressions of Lincoln School. It was a great opportunity for the community to work with Jeff and we look forward to working with him in the future.