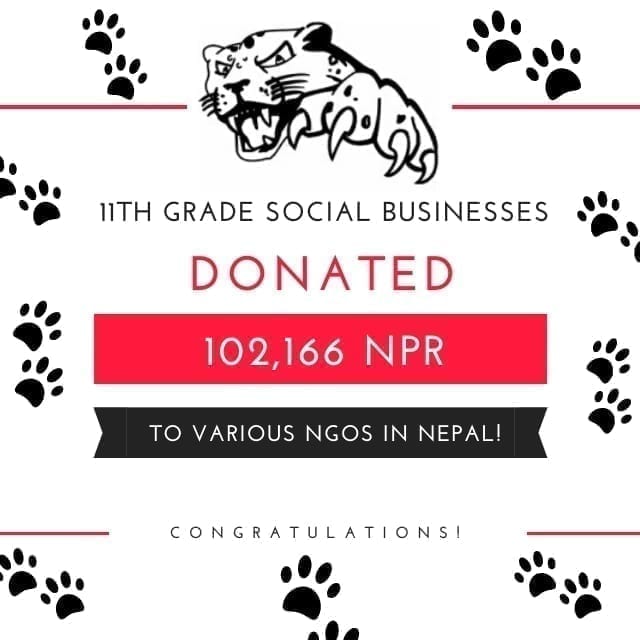 11th Grade Entrepreneurs Celebrate Success!
08 Dec 2020
-
All_School
,
At Home Learning
,
Blog
,
Class News
,
Events
,
High School
,
News
,
Pillar: Compassionate Global Citizens and Leaders
,
Pillar: Confidence and Competence to Pursue Dreams
,
Pillar: Passion for Learning
,
Pillar: Stewards of the Environment
,
Recent
On December 4th, 11th grade entrepreneurs officially closed their social businesses. The last four months have been an exciting adventure with plenty of challenges to overcome, starting with The Leopards' Lair, Lincoln's first virtual investment-seeking event. With just enough capital to launch their businesses, entrepreneurs established digital wallets using eSewa, negotiated with vendors online, launched Instagram stores, connected with clients on social media, and partnered with local delivery companies. Due to the pandemic, we had to reimagine every aspect of launching and running a business. Student business teams collaborated virtually to make their ventures a success.
The Class of 2022 is pleased to report that every student business was able to achieve a positive rate of return; meaning, all investors made money by investing in our entrepreneurs! In addition, social businesses donated their own business shares to pre-selected NGOs in Nepal. The Class of 2022 donated a total of 102,166 NPR! The "buy-one, give-one" scheme of two businesses also donated a total of 116 reusable cotton and hemp masks!
Congratulations to the 11th grade entrepreneurs on their first successful ventures! Thank you to our Lincoln School community for supporting them as investors and clients!